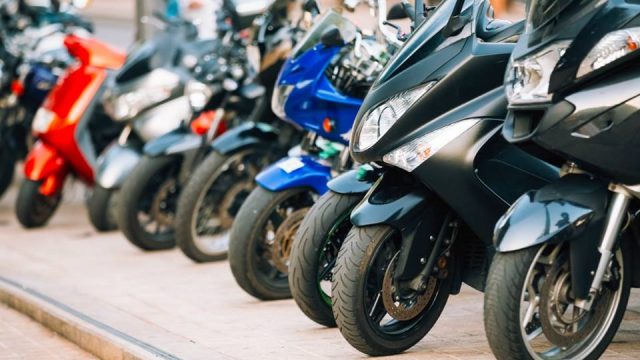 In an aim to provide relief to the people of the city, on 10th November 2018 Islamabad Traffic Police has imposed a ban on heavy bikes.
As per the details, the biker will not be allowed to ride heavy bikes in the residential areas between 9 pm to 6 am. The step has been taken after the authority received a lot of complaints from the residents of Islamabad. The residents in their complaints have argued that due to heavy bikes, the noise pollution and traffic hindrance has increased in the capital. Bikers are running through signal free corridors every day.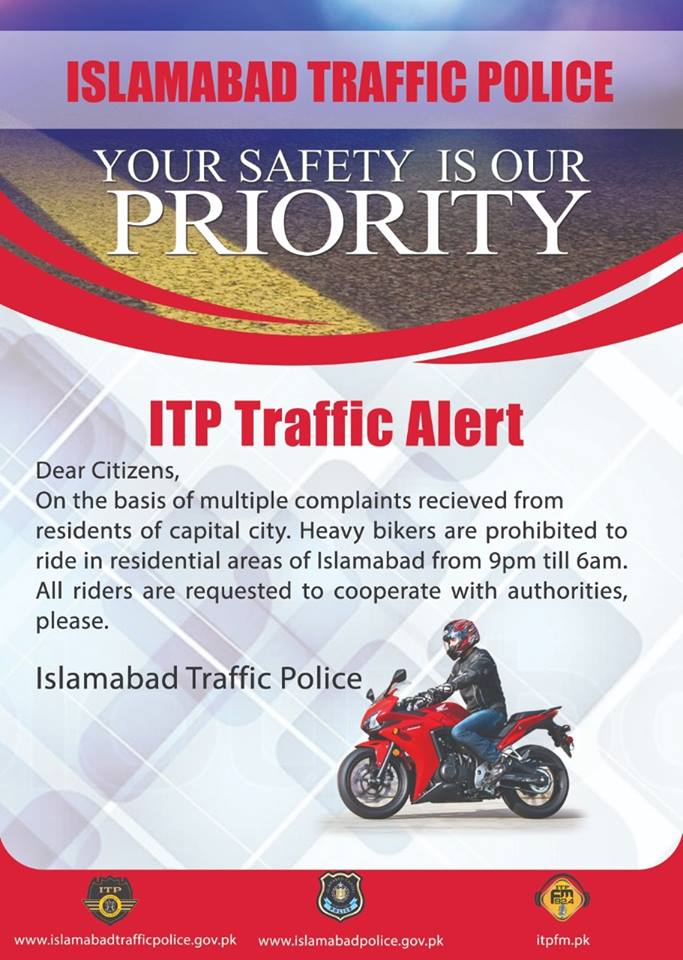 Read Also: Islamabad Police arrest bike snatchers
The ban will go on till the further announcement, the authority has requested the bikers community to cooperate with the local authorities. After this new order was passed by the authority, a new debate has started, some have argued in favour of the ban while some have harshly criticised this decision and called its absurd.
While speaking to PakWheels.com, one of the local heavy bikers said that it is a total discrimination against the biking community and the authority should reconsider its decision.  
Aside from traffic police going after heavy bike users, it is also clamping down on people who are using tinted glass and pressure horn in their cars.
That's it from our side, tell us what you think in the comments section below.