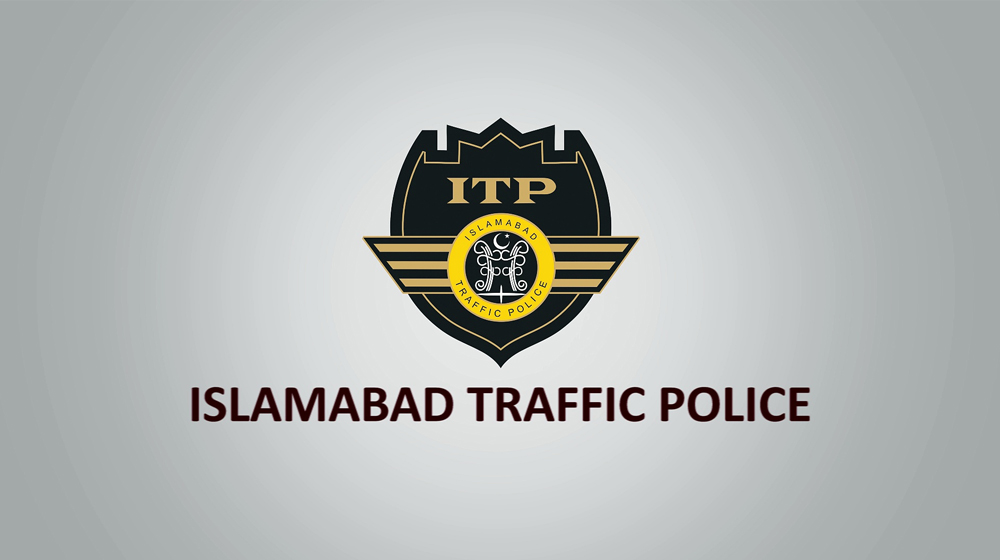 On violation of traffic rules, the Islamabad Traffic Police (ITP) has so far issued as many as 653,556 fines worth Rs.176.8 million during the year 2019.
According to the details, Islamabad Traffic Police (ITP) has been rather swift in implementing the traffic rules in the Federal capital of Pakistan. The traffic police have issued more than 0.6 million fines to the violators in this year so far. Among them, as many as 109,247 tickets were issued for careless driving, 88,394 to those not wearing a helmet while riding a motorbike and 66,697 to those not fastening seat belts while driving. Furthermore, there were numerous other traffic violations observed in this period. On over-loading violation, 56,324 tickets were issued whereas 32,091 drivers were fined over lane violation. The use of fancy number plates on vehicles is strictly prohibited, and the traffic police have fined as many as 27,007 vehicles on the violation. Several other violations, including 25,652 for traffic hampering, 23,879 for turning from the wrong side, 22,841 for obstructing the smooth flow of traffic and 21,637 for not following the traffic rules were also observed. Other than these major violations, as many as 15,150 drivers were fined for using mobile phones while driving and 12,595 vehicles for having tinted glasses. There were a total of 10,315 fines for route violation, 10,194 over wrong parking, 8241 for driving without a license, 7160 for driving on wrong sides, 5264 for driving without registration, 5220 for using high-beam lights and 5105 for driving without route permits. Moreover, 3979 fines were issued to the negligent drivers on the road, 3543 vehicles for parking at bus stops, 3257 for crossing the speed limit, 1455 vehicle with defective lights, 1427 vehicles on using pressure horns, 1351 under-age drivers were caught and 741 upon parking on zebra-crossing.
During the process of implementing traffic laws, the Islamabad Traffic Police (ITP) is also running its campaign against the VIP culture. During the year 2019, 552 VIP's including diplomats, parliamentarians, bureaucrats, army officials, and judiciary officers were fined on various traffic violations. The federal capital's police have been arranging different awareness campaigns regarding traffic rules for the citizens. Recently, the District Magistrate has imposed a complete ban on using, selling, or purchasing HID lights under Section 144. Furthermore, the capital's police have also introduced a new set of traffic laws and regulations in compliance with the international standards for which the implementation deadline is 30th September 2019. Smoking is completely banned while driving and fastening seat belt for both the driver and the passenger is mandatory. Also, more than three violations will result in the cancellation of the driving license. It's certainly a good step by the authorities to ensure the implementation of traffic laws in the capital of Pakistan.
That's it from our side. Stay with PakWheels for more updates on the automobile industry.