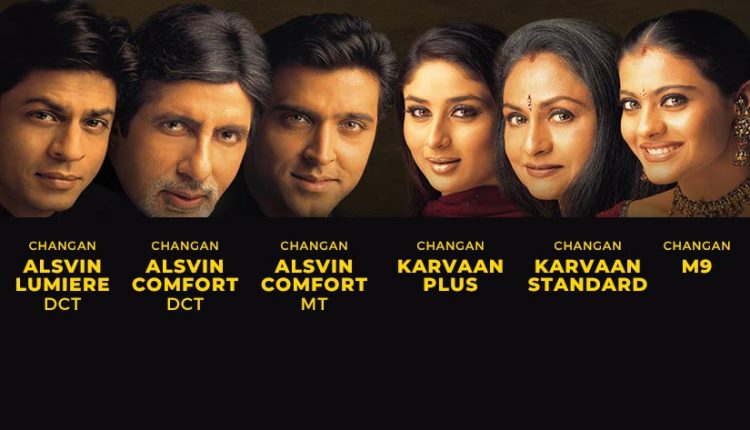 Kabhi Khushi, Kabhi Gham ft. Changan Prices
You must have already heard about the massive increase in Changan prices. The company has hiked the prices of its entire lineup, which includes three cars: Changan Alsvin, Changan Karvaan, and Changan M9. Car price hike is never good news, but this one is particularly overwhelming because it has a backstory. Here's our take on it. 
Kabhi Khushi —

Changan

Price Reduction in July
We all know how the government introduced tax reliefs for all locally assembled in the new Auto Development Policy (ADP 2021-2026) not too long ago. Changan, along with other auto companies, reduced car prices under the tax concessions. 
Back then, Changan Pakistan reduced the prices of Changan Alsvin and Changan Karvaan. Alsvin Comfort variants saw a reduction of Rs. 50,000, and the top-of-the-line Alsvin Lumiere variant saw a decrease of Rs. 61,000.
On the other hand, the base variant of Changan Karvaan saw a decline of Rs. 91,000, and the upper variant got a reduction of Rs. 101,000.
These reductions brought the Changan car prices to this:
Kabhi Gham — 

Changan

Price Hike in August
Here's the interesting part of the story, folks. Now that Changan prices have gone up, the new prices are even higher than the pre-reduction prices.
Basically, Changan did not simply revert the July price reductions and made things even. Instead, the company increased the prices by a whopping Rs. 120,000 throughout the entire lineup. That means all three Alsvin variants, two Karvaan variants, and one M9 variant all have received a price jump of 1 lac and 20 thousand rupees.
Flat price hike of Rs. 120,000 
vs 
The earlier price reductions of Rs. 50,000, Rs. 61,000, Rs. 91,000, and Rs, 101,000. 
Well played, Changan!! (Sahe khail gaye)
Here are the new Changan prices:

And Again – Kabhi Khushi
It seems that the roller coaster of Kahbhi Khushi, Kabhi Gham continues its ride. According to a latest notification, the company has "temporarily suspended" the price increase. The government has asked the Master Changan Motors to hold the price increase. It is pertinent to mention that the company announced Rs120,000 price hike on its all cars, which has seen a backlash from the customers. 
In the new notification, the company stated: "We are temporarily suspending the price of all Changan models until further notice." Meanwhile, the previously booked vehicles will continue to be served, the company stated.

The Show Has Just Begun!
Changan price hike is only a trailer for what's coming; it's going to be a full-fledged series. Other companies are likely to follow Changan's lead and increase their car prices. We are expecting the next episodes of the car price hike show soon. Let's see which company features in it.