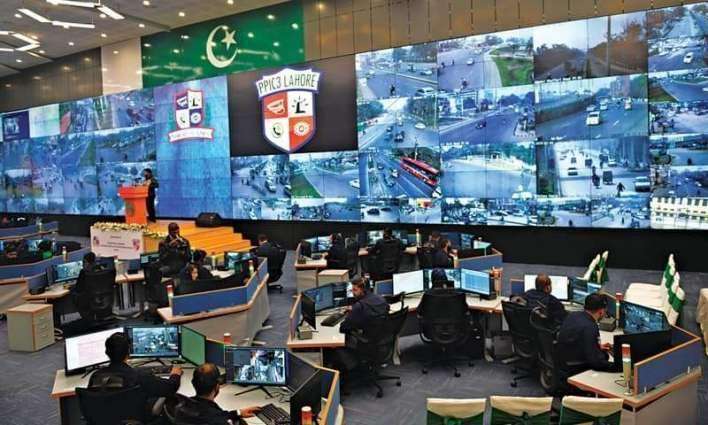 The CCTV cameras of Kasur Safe City Project have been successfully linked to the Integrated Command, Control and Communication Centre (IC3) for monitoring.
According to the authority, the Safe City cameras are connected through optical fiber cable which will ensure the monitoring of operations from the PSCA Headquarters Lahore. The project was extended to Kasur to ensure the safety and security of the citizens from any illegal or terrorist activities. There are nearly 116 locations in Kasur where 450 CCTV cameras have been installed, which will remain active 24 hours a day. Keeping in mind the sensitive areas and crime hot-spots, the locations for installation of cameras have been chosen very carefully, particularly after an increasing number of theft, rape and murder cases in Kasur. Previously, PSCA was also compelled to install around 50 cameras on an urgent basis due to the occurrence of such incidents. The law enforcement agencies (LEA's) are keen to reduce such incidents in the future.
A modern technology-based monitoring centre is also established in Kasur which will soon be inaugurated by the Chief Minister of Punjab. Moreover, the monitoring centres of Punjab Safe Cities Authority in the nine divisional headquarters of Punjab are in their final phase of completion. The authorities have also prioritized the completion of remaining work of safe city project in Rawalpindi and Dera Ghazi Khan. Meanwhile, a meeting was held at the PSCA headquarters in which Provincial Minister for Law, Finance Minister, CCPO Lahore, the Inspector General of Police (IGP) Punjab and Managing Director PSCA were also present alongside Vice Chairman PSCA. It was announced that the safe city project will be expanded to other cities of Punjab as well. The Vice-Chairman PSCA highlighted that the authority is well committed to the vision of the CM Punjab to protect the lives of citizens and work efficiently to improve governance. To achieve the goals, PSCA is making use of the latest technology available.
Furthermore, the meeting concluded with the decision that the CCTV cameras installed at the Ring Road Lahore would also be connected to the Safe Cities Project to allow the monitoring cell to check over-speeding and other traffic rules violations. The amendment in the Motor Vehicle Ordinance 1965 was also approved in accordance with the new traffic fines through the e-challan system. The allocation of a separate green lane for motorbikes is also under consideration to confront the rising traffic congestion in the provincial capital of Pakistan.
For more updates, stay with PakWheels. Leave your opinion in the comments space below.