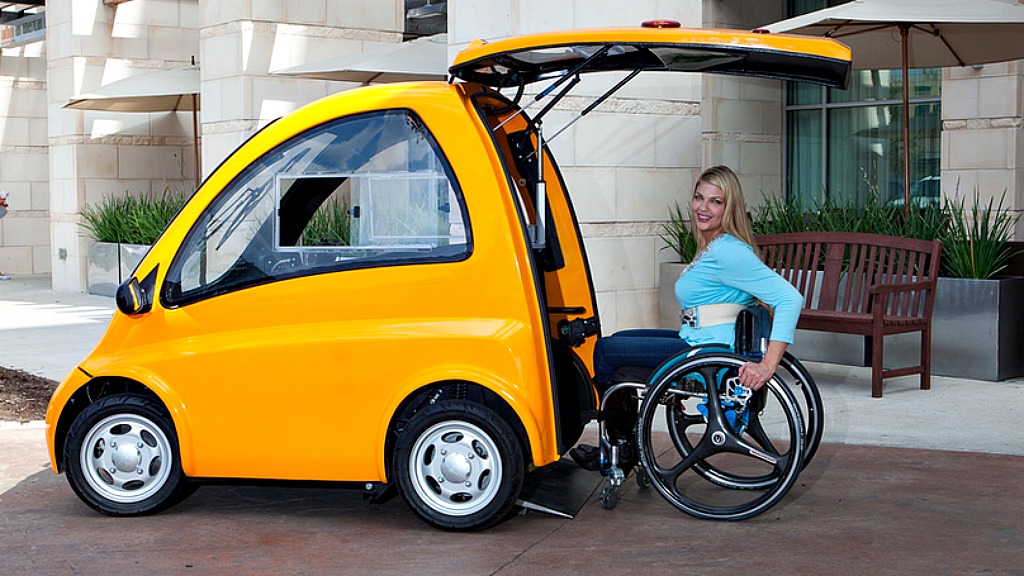 Kenguru Is Perhaps The Best Solution For People On Wheel Chair
Paralysis is a very unfortunate medical condition and only those who either suffer from it or have seen a loved one go through it can understand how discouraging life may seem and just how troublesome even the most mundane of everyday tasks become because of it. Innovations in car technology have managed to go as far as the MV-1 designed by AM General which allowed the user to get as far as the backseat passenger seat.
Forget the fancy conversion cars and difficult to use inventions. Kenguru is here to offer a much simpler solution, it is the first car that allows the wheelchair occupant to take control of the wheels and might I say – what a brilliant and much needed innovation indeed!
The car is driven directly from the wheelchair which can be secured safely with the help of an interlocking mechanism equipped inside the car. Therefore the person on the wheelchair does not have to get onto the driver's seat which would have been another hurdle to solve, had the inventor not thought of it. This is not to say vehicles that allowed control of the car did not exist before this car, they in fact did but were too expensive, were custom built and a far cry from what this car offers – affordability and a sense of independence.
Since wheelchairs don't allow one to turn around, when the key is inserted into the ignition switch, the back door of the car shuts automatically and the ramp is lifted too. Also, the car does not start until the wheelchair is correctly locked in so that the driver is safely in place. The car is light in weight and environmentally friendly too (powered by batteries for the two 2 kW motors on the rear axle). The car is light in weight (around 350 kgs) and is 83 inches long, 63 inches wide and 60 inches tall. One enters the Kenguru on an automatically lowering ramp, which comes down as the back door opens at the press of the key.
The best part about the car is the sense of independence it gives its users. It has been designed with excellence and loads of consideration by keeping in mind the smallest of needs of the handicapped individuals. Positioned for the inner city trips, the car is a first of its kind in the world – simple, affordable and suited to every need of a wheelchair occupant.