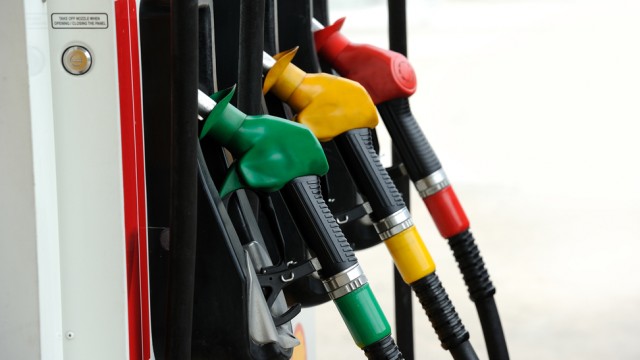 All over Pakistan, safety rules which were put forward by the Oil and Gas Regulatory Authority (OGRA) are being violated by the small petrol stations and illegal petrol depots. Due to the unsafe refueling practices, every year these illegal petrol pumps cause multiple fire incidents. But, what is alarming is that the district administration has failed in providing a long-term measure to control the monopoly of these fuel stations.
Once such fire incident occurred a few months ago in the Mughalpura area when the power utility company's transformers and two shops were completely destroyed. In order to take action against these illegal stations, the citizens also staged a protest against the district administration over their failure to take action against such stations.
These small illegal fuel stations first used to sell petrol in metal containers and plastic bottles but now they have made outlets where they have fuel-dispensing machines installed. These mini-stations mostly are present in jammed markets and in residential areas like  Green Town, Township, Sabzazar, Raiwind Road, Ferozepur Road, Kot Lakhpat, Kacha Road, Ghazi road, etc.
Now, if we talk about the OGRA's Technical standard for the Retail Outlets for the Petroleum Industry then according to rules and regulations, the space on both sides of dispensing machine should be 20- foot or 6-meter clear. The regulations by the OGRA clearly states that in order to prevent accidents, the fuel machines should be installed on a properly raised platform with the help of bolts. But, the small illegal petrol pumps are clearly violating the safety measures and have installed the fuel machines in small congested shops by this they are not only endangering their lives but of other people as well.
It should be noted that these illegal stations are also having their fuel machines installed on rolling wheels stands which means that they can roll them anywhere, this gives them an advantage that they can take their dispensing unit out during business hours and would roll them back while closing or when police raid.
Apart from them violating safety and other regulations of OGRA these fuel stations are selling the fuel at higher rates than that of the price being notified by OGRA.
Officers of the district administration said that in a big city like Lahore, it is very difficult to address this violation within limited resources and team. Thus, serious issues get ignored because the district authorities have to deal with firefighting or other daily issues.
That's it from our side, drop your thoughts in the comments section below.