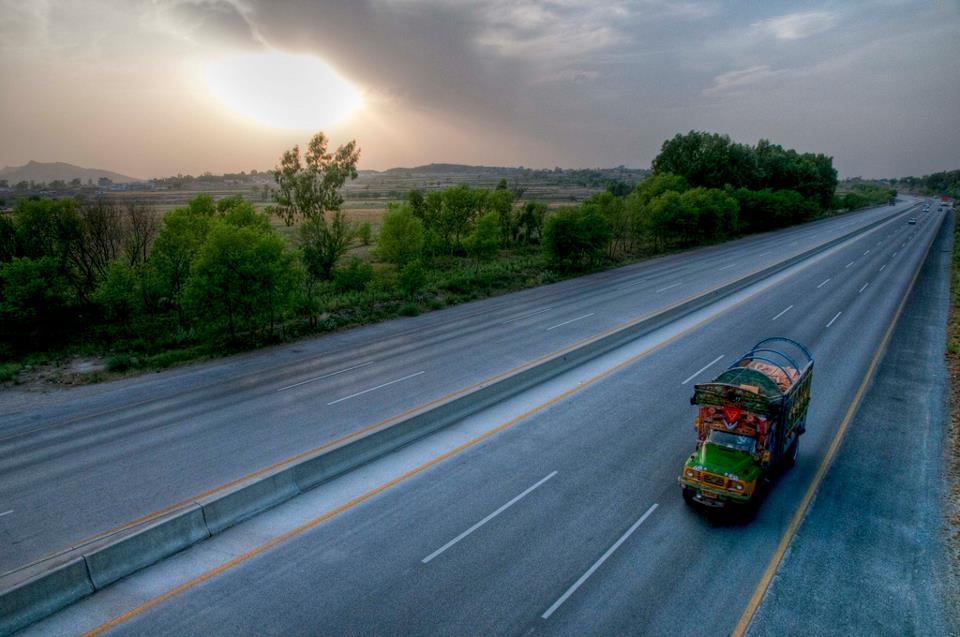 For better mobility within the country, governments around the globe are doing everything at their disposal to make it possible, such as building big national highways. Similarly, it turns out the Federal Government of Pakistan is committed to connecting different parts of the country with new road wetworks.
A few days back Federal Minister for Communication Hafiz Abdul Karim said that Lahore-Multan Motorway would be open for the masses in the first week of April next year, which is four months earlier than the completion date of the project.
Also Read: Rs2 Billion Vanished From Fines Collected By Pakistan Motorway Police
The government is working on 13 motorway projects out of which three have been completed while other nine are currently under construction.
While inspecting the project Minister lauded the work and also asserted that we would fine the contractors who don't finish the job on time. Moreover, NHA chairman Shahid Ashraf Tarar while briefing the minister said that Khanewal-Multan motorway section had been completed.
Currently, it takes almost five hours to cover the distance between Lahore and Multan. However, after the completion of Lahore-Multan Motorway, the travel distance will reduce to three hours.
Moving onward, Lahore-Sialkot Motorway is also under construction and will be completed by August next year.
Do let us know what you think regarding government's policy to make motorways in the comment section below.