The third edition of PSL is coming to its conclusion, and the craze in the country is surging as two matches of the league will be played in Lahore, while the final in Karachi. Despite the craze in the public for the matches, the panic has also engulfed them due to the reason that several routes will be blocked for the matches. So, to give a sigh of relief to the local commuters here is the traffic plan during the PSL matches in Lahore. The matches will be held on 20th & 21st March 2018.
As per the traffic plan devised by the authorities, MM Alam Road, Canal Road, Wahdat Road and Jail Road will remain open for the general public; however, the surrounding roads leading to Gaddafi stadium will remain closed for all kind of traffic, people can use alternative roads to reach their desired destinations.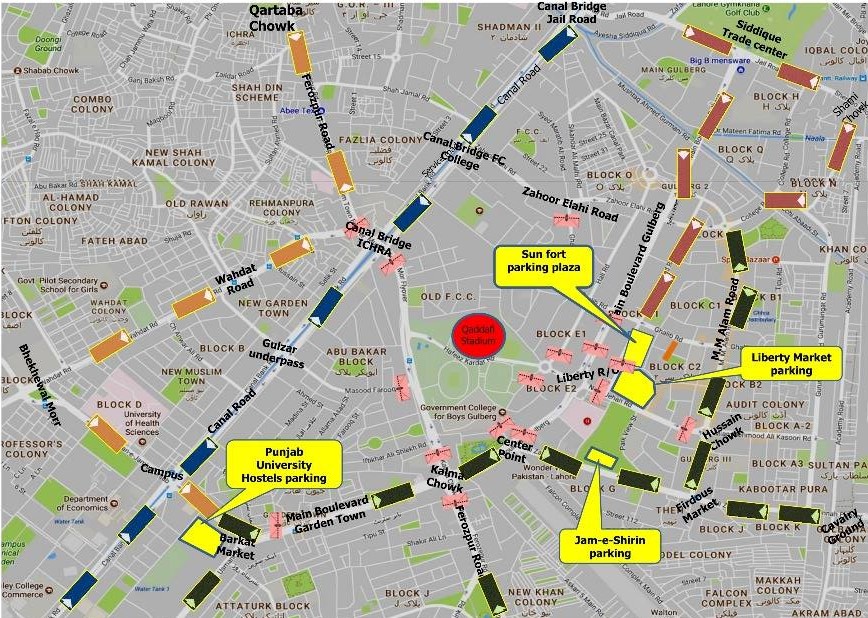 Alternative routes:
Commuters can use Ferozpur Road by travelling through Wahdat road. Moreover, the commuters can move to Firdous Market to Kalma Chowk & Barkat Market via Center Point. Additionally, people coming from Fawara Chowk #1 can opt to go from Jail Road towards Qurtaba Chowk etc.
The authorities have appointed different parking areas for people who are coming to see the matches which are as follow:
Jam-e-Shireen Parking area
Liberty Parking Area
LDA parking areas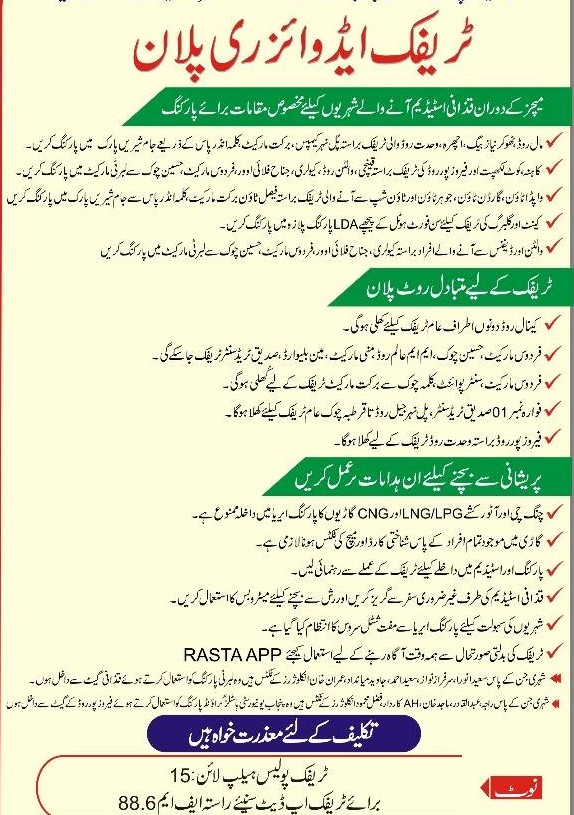 To avoid any inconvenience while travelling, call the authority on 15 before you hit the road.