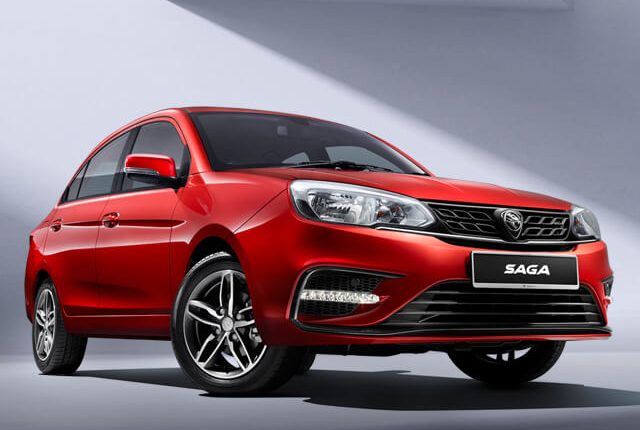 Launch Date of 2022 Proton Saga Facelift
After six years of slaying the market, Malaysia's national car is finally getting an upgrade. The upcoming Proton Saga Facelift has been spotted a few times in Malaysia. So, there's plenty of information about what's new in the car. The only missing thing was the official launch date, not anymore.
As per the company's official press release, the 2022 Proton Saga (codenamed MC2) will be launching tomorrow, the 12th of May, for the Malaysian market.
A New Variant
Everyone knows a refreshed Saga is coming for a while now, but the real surprise is a new variant. The 2022 Proton Saga lineup will have four variants: three old, 1.3L Standard MT, 1.3L Standard AT, 1.3L Premium AT variants, and a new range-topping 1.3L Premium S AT variant.

Same Old Powertrain
The mechanical specifications of the Saga will remain unchanged. All four variants of the new model will be powered by a 1.3-litre four-cylinder naturally-aspirated engine, just like the ongoing model. The engine produces 93 horsepower at 5,750 rpm and 120 Nm torque at 4,000 rpm.
As for the transmission, the Hyundai-sourced 4-speed automatic will replace the CVT gearbox for the top-end variants, whereas the 5-speed manual gearbox will remain the same for the standard variant.
Mild Exterior Changes
The 2022 Proton Saga has more or less the same appearance as the current model. This one has a round front with the new circular Proton logo, new body kit, and side mirrors, all covered in black. 
All the rear elements look exactly the same as the current model. The new 15-inch multi-spoke two-tone alloy wheels on the Premium and new Premium S variants are the exterior highlight of the facelift model.
Feature Upgrades
The infotainment screen looks the same but has an updated operating system. It has more icons, colours, and notifications. Other than that, there's a suite of new features limited to the new Premium S variant. 
Smart keyless entry

Engine push start

Auto-fold side mirrors

External boot release

Leather seats
Get ready, folks; the new Proton Saga Facelift MC2 will hit the Malaysian market tomorrow and probably break Saga's old sales records. Meanwhile, the car is still struggling in Pakistan due to late deliveries.