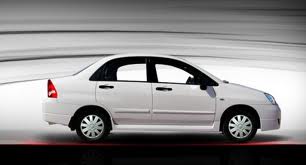 Local car assemblers turn down government's request to reduce car prices
Local auto assemblers and the government is on the table discussing how to tackle the drought faced by the local auto industry however, they are not willing to reduce the car prices.
Government had asked that if age of import of cars was reduced from five to three years, then auto assemblers must reduce the prices of cars by Rs50,000 to Rs100,000 per car instead, a proposition which was turned down swiftly but the auto makers.
A meeting took place between ECC and the auto assemblers and ECC had devised the agenda to push auto assemblers to reduce prices if age of used car imports was narrowed down.
Nothing substantial could be derived from the couple of meetings held between the parties but, some members of ECC were noted to have said;
"Local auto assemblers have played havoc with the public and charged exorbitant prices prior to the government's decision to increase the age limit of imported used cars from three to five years under three different schemes."
Meanwhile, H M Shahzad held another press conference where he requested the government to reconsider its plan to give more concessions to the local auto assemblers as they never obliged to government's deletion policy under which all auto makers were supposed to gain a certain level of localization of vehicles assembled.
Till today, all of them remain automotive assemblers which import CBU (completely build units) or CKDs (Complete knock-down) kits from abroad and put them together.
As Mr. Shahzad said, "Except one company, which has carried out some tangible deletion in their 800cc models, the manufacturers are importing complete build-up units (CBU) and complete parts from Japan, Thailand, and other countries. None of them have made any progress in localization of engine, transmission or electrical components or assemblies etc.
It should however be noticed that imported cars come in smaller numbers (no bulk buying) and yet offer the most advanced technological cars the world has in a price (often cheaper) at which local auto assemblers offer cars which doesn't even have basic stuff like ABS or Air Bags.