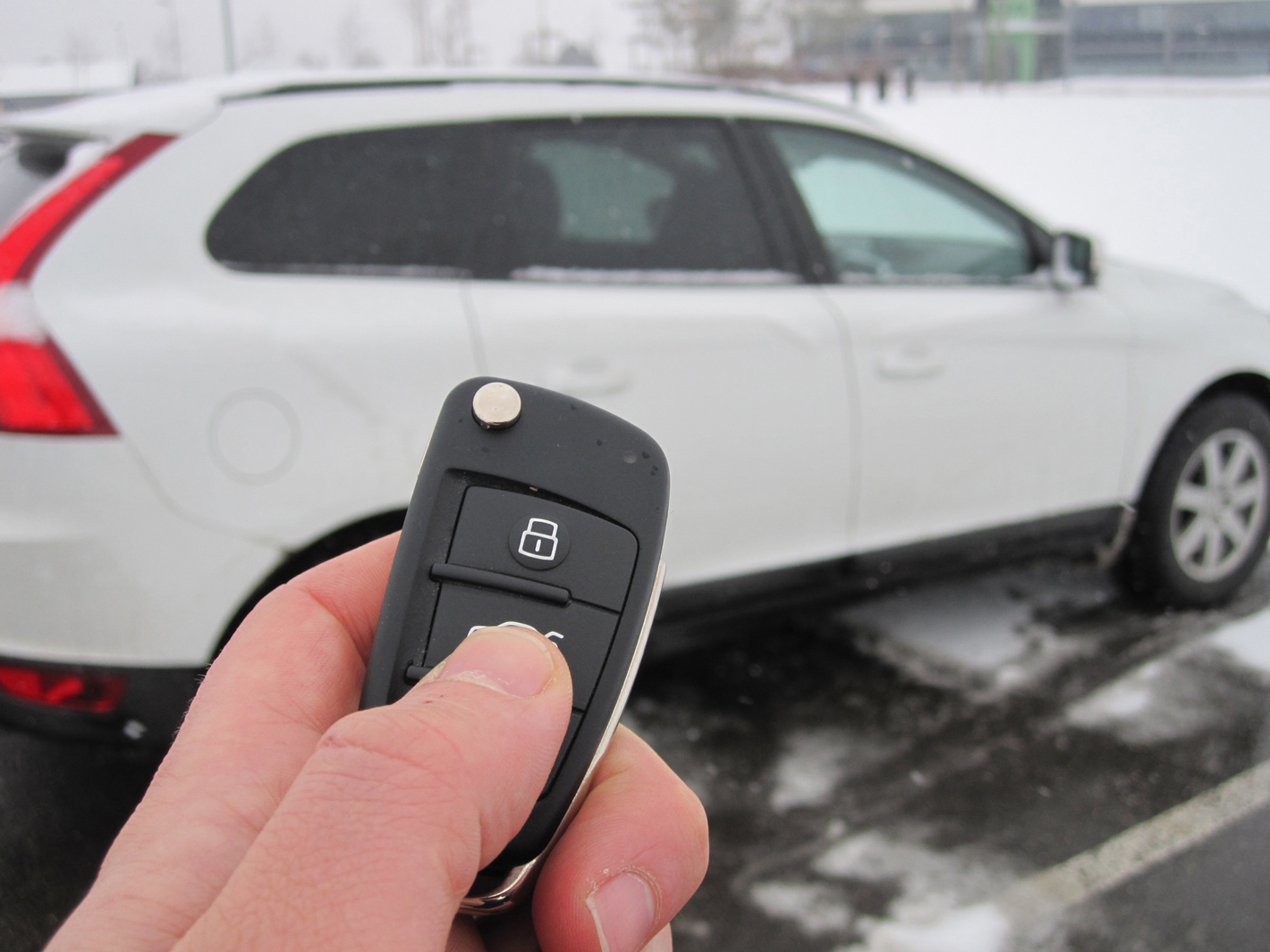 Making your car more secure with a desi security system
Pakistan is facing one the worst security situations ever. Generally speaking, a state of lawlessness prevails in the entire country. Vehicle theft rates have gone alarmingly high. We hear quite often from friends or relatives that their car got stolen. Buying a car in Pakistan is no easy feat; usually years of savings are used to buy a car which can be stolen in a matter of minutes. There is a lot of car theft going on these days, the car thieves are more organized and use the latest tools and methods to steal your car and sometimes outwit the tracker companies as well.
While practically all cars without immobilizer technology are more likely to be stolen; cars such as Corolla and Mehran have a higher probability to be taken away. Even in the same car category, white color cars (according to my personal observation) have a higher chance because mostly these cars are shifted to Tribal/North areas where the color and brand are in demand.
Talking in our Pakistani context, most of us are already aware of the anti-theft devices available in the market. Be it steering locks, security systems such as Steel Mate, clutch locks, trackers, etc, but reading experiences of people in the Theft forum of Pakwheels and talking to people in general I came to the conclusion that none of the above method is 100 percent fool-proof. I would still support insurance as the only method for a car to give you 100 percent peace of mind wherever you park it. But even if a car with insurance is stolen, there is still a lot of hassle. You still have to get a police report and then the process from insurance companies also takes a while. My sincere advice would be insurance with anti-theft systems to give you the maximum comfort. Spending a few thousands for a car worth lacs or even millions is not at all a bad investment.
My Personal experience of anti-theft devices started when we bought a 2010 Toyota Corolla Gli. Modified it to look like an Altis from outside (Altis Rims, side skirts, same color door handles et all). Reading about high Corolla theft rate made me very nervous because we took the car everywhere in Lahore and parked it for extended periods of time. My Father did not agree to insurance and I was left with no other choice than to explore different theft-deterrence options. I surveyed the market extensively and found a person who goes by the name "Butt Sahab", who specialized in anti-theft systems of cars and had many satisfied customers. I got his contact number from a satisfied customer (like myself to be in the future). I talked to him about his security system and asked him to message me the details of his anti-theft system, which is exactly as follows:
"System Briefing:
At system arming through remote or in gun point robbery, the petrol, self, ignition, fuel-pump, cdi, efi, fuel valve are automatically disabled. One can not start by any hot wire connection. In addition to it the system can not be disabled by cutting any or all of its wires. In all such cases vehicle is completely immobilized. And on contrary all systems (whatever) available in market can be bypassed by cutting , just a single wire and can also be started by hot wire connection.
Regards"
Afterwards, I got the system installed in my car for about 7000 Rs in 2011, and since then to 2013, I park my car everywhere, took it everywhere with peace of mind that this is the best anti-theft device available. I am not in any way related to Butt Sahab, or claim that this anti-theft device is 100 percent fool-proof, but I think it is the best resistance to thieves and the people should be made aware of such great systems. The following are the features of the anti-theft system:
1. It has a remote similar to other security systems, with buttons like open, close, etc.
2. It has a system  called 'Chor switch' where if you start the car, you have to input a code. It can be a variable like pressing a few buttons and can be changed according to your liking. For a normal person, he may not even realize that you are entering the code, such as pulling driver side window up, then passenger side, etc etc.
3. If you start the car, and do not enter the code, after a minute or some distance traveled, the car will stop, and will activate the security system which will make a very loud noise. Then the ignition will not respond as well and the car will come to a grinding halt.
4. If this system is on, it can be used for anti-snatching as well. For example; whenever the driver door is opened and closed, you will again need to enter the code else the car will stop as well. For example; if you are driving and if someone snatches a car from you, and drives it away, after some distance, the car will stop as well.
5. This mode of "Chor switch" system can be turned off as well, for example if you just want to turn it off or give car to a Valet/Some other driver.
6. About regular security system, it is equally effective. It is well integrated in the car. With connections to fuel line, ECU etc. If you tamper with the security system, or for example take the battery terminals off and put it back on. The car will go into lock down mode. It won't start at all. Fuel line will be cut and ignition will not respond at all, unless you enter the codes again, only then will the car spring back to life. It can be called as the "Khud kush (Suicide)" system of the car, it will take down vital parts of the car with itself if it is tampered. It proves very effective in case of robberies.
Now I have sold the car, and presently, all my cars have immobilizer technology in them, but my personal experience with Butt Sahab was a great one. People who are interested in an excellent anti-theft system and need his contact number may post in the comments section below and I will PM them the number of Butt sahab.