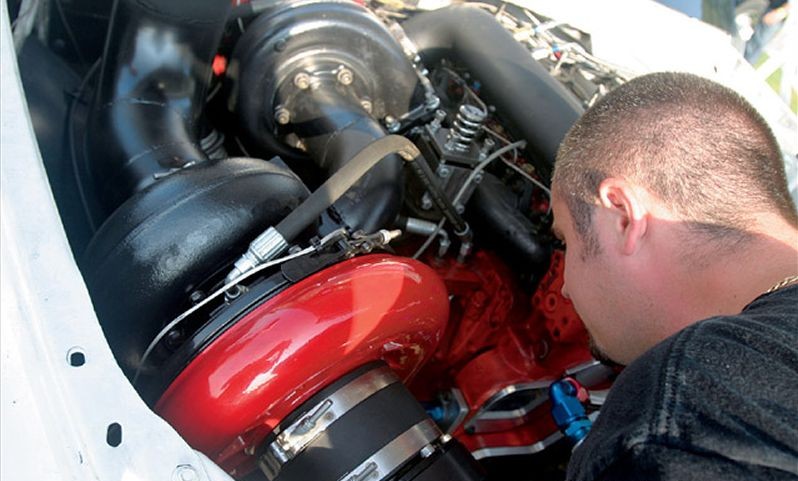 Man gets an alternator tattoo, thinks it's a turbo
I was going through the articles on Jalopnik and came across this interesting post and thought to share it with you guys. The post actually appeared on 4chan a little while back in which some wannabe car enthusiast posted photos of his body tattoo.
Except there was a little problem. The guy was claiming proudly that he got tattoos of a turbo done on his hand without knowing that those tattoos are actually of an alternator and not of a turbo. I wonder how he would have felt when he found out the reality.
In my opinion, tattoos in any form, shape or size are a bad idea in general. They are a permanent reminder of a temporary state of mind. Once you've got one done, it's very hard to undo it. Specially like the tattoo posted by that guy. I am actually feeling bad for the poor guy. But that's just me.
What is your take about tattoos in general? Let us know in the comments.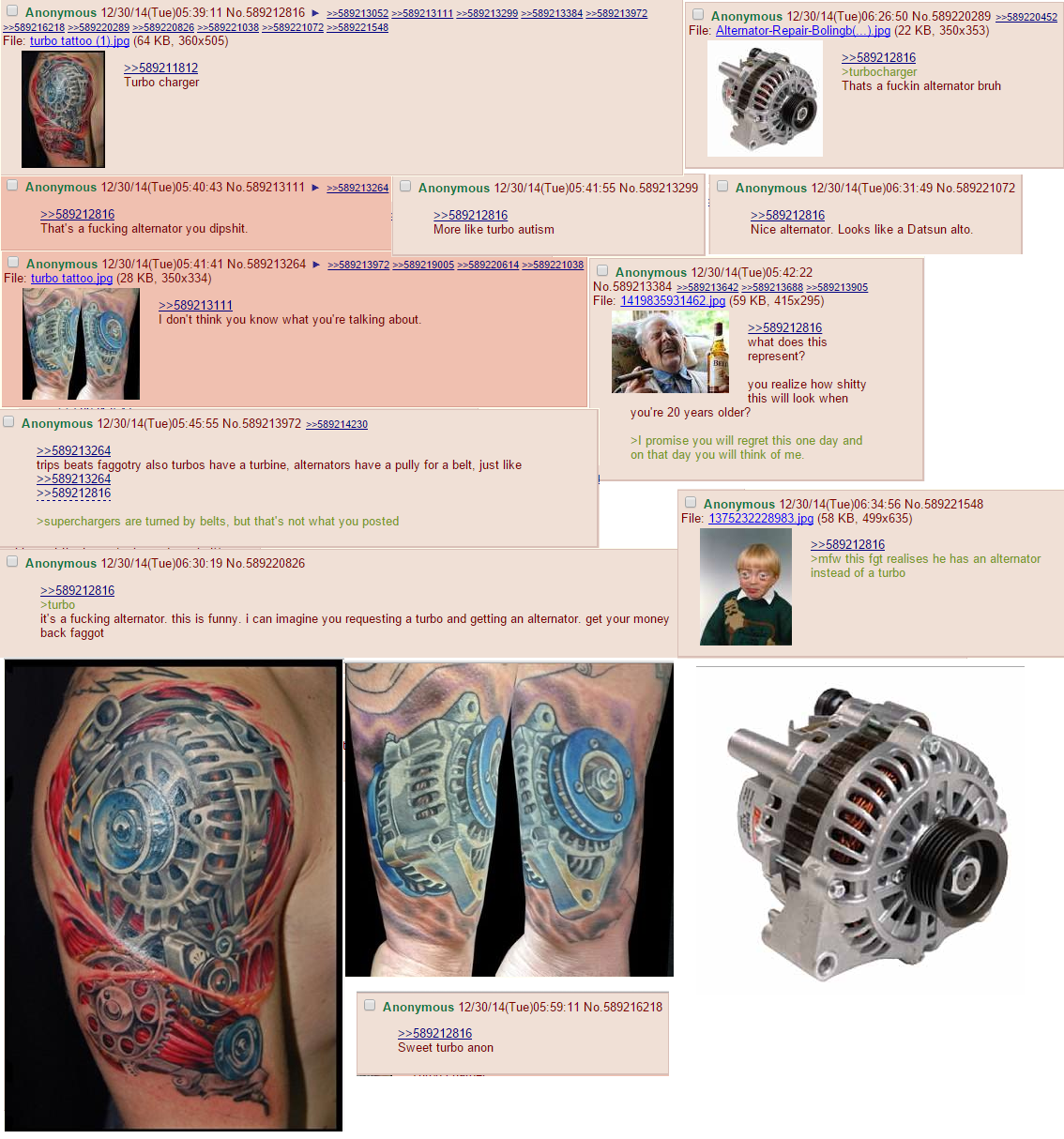 Source: Jalopnik