Geneva Motor Show was simply the best time and the place for a hot British automobile company to show off its latest, and one of the most powerful racing cars even. The design of the all-new McLaren Senna GTR Concept is the evidence of how serious the car is about racing. But what's more significant is the claim that accompanied the revelation of the Senna GTR Concept: that the Senna GTR is the fastest way around any racetrack among all of the cars which bear McLaren's badge, not counting McLaren's Formula One racers.
Also Read: Top 5 craziest cars unveiled at 2018 Geneva Motor Show yet
Such a claim is a big news in the automotive industry because exotic supercars like McLaren F1 and McLaren P1 are highly respected and shine on McLaren's resume. To create a completely new racecar that is intended to beat McLaren's own top-tier production would mean a lot for the company, especially when it targets Lamborghini, Bentley, Ferrari, and Bugatti as its rival.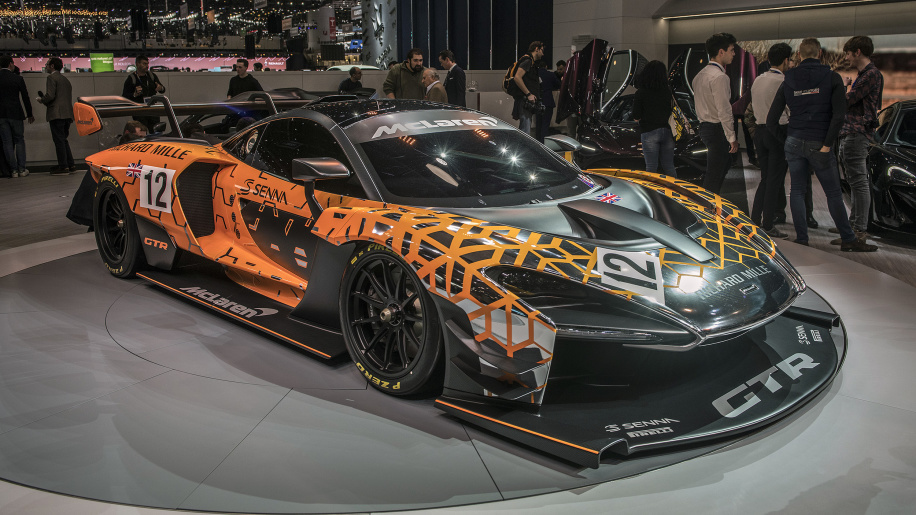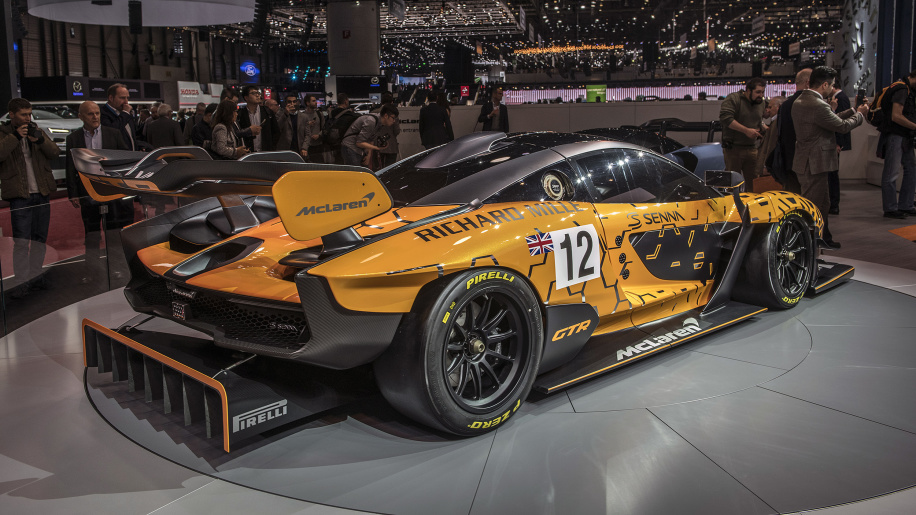 Although the concept model is based on the recently arrived Senna road car, the GTR Concept produces more horsepower, packs more aerodynamical advantage, and is extremely exclusive. Only 75 Senna GTR Concept cars are intended to leave the factory ever. McLaren made the audience dream of a 4.0-liter V8 twin-turbo powerhouse, capable of producing 813 horsepower. This goes toe-to-toe against the 789-horsepower engine hidden inside the road car variant.
Don't misread the design of this one, either. The splitter in the front that looks like a snow plough, the enormous rear diffuser, and the towering spoiler aren't placed just for extra style. These parts have been very closely engineered, and sculpted carbon fibre body parts are responsible for providing 2,200 pounds of downforce once your speedometer crosses to the dangerous side of markings. These bodywork elements are the things keeping you on the road when your car should have taken off.
The bodywork combines with a revision of double wishbone suspension, a race-optimized transmission, and Pirelli racing tires. McLaren's press release was a lot about the claims of what this beast can do, "beat the quickest lap times outside Formula One" is what they are claiming he Senna GTR to be capable of. One thing we all know is that this claim won't stand for long. Especially when we all know that McLaren is working on an exotic, hyper-GT supercar that is set to pay homage to the original F1 supercar.