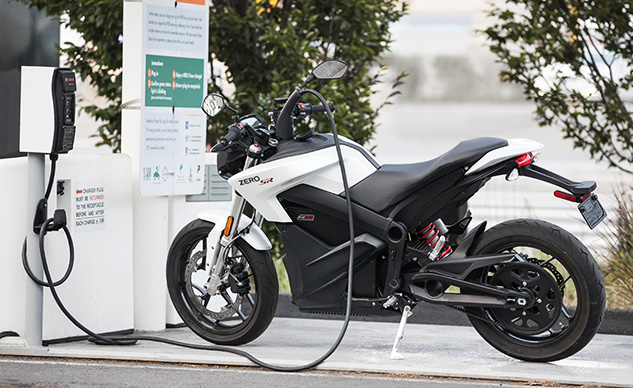 The Ministry of Climate Change (MoCC) is aiming at the conversion of motorbikes and rickshaws to electric technology before moving on to the four-wheel vehicles in the country.
Prime Minister Imran Khan's vision of converting the gasoline engines to electric is being taken forward by the Ministry of Climate Change is in the process of formulating a policy framework. In this regard, a Chinese delegation has also appreciated the move towards electric technology. The Ministry is in several discussions with the oil marketing companies regarding the phase-wise conversion of the combustion engine vehicles to the advance electric technology. All the companies are also requested to submit their suggestions on this matter as soon as possible. Prime Minister gave approval to the ministry to put forward all their efforts to involve all the stakeholders in the process of the policy framework. The government wants to move forward in the right direction to encounter the deteriorating situation of the environment due to the increasing air pollution in the country. The policy will require to be approved by the federal cabinet and Economic Coordination Committee before steps are taken for the implementation.
The process of conversion to electric technology will begin with two-wheelers and three-wheelers in the country and then proceed to four-wheel vehicles, according to the initial policy framework. In this regard, an official of the ministry stated that the Research and Development Engineering Company is already working on electric vehicles in the country. Talking about the cost of an electric motorbike, he said that the engineering firm has also developed a motorbike which costs around Rs.65,000 to manufacture. This motorbike has the capacity to cover a distance of 125 km on a fully charged battery. He also added that the company can also reduce the cost of manufacturing if the government assists them in the whole process.
Vehicular and industrial emissions are creating a serious impact on the environment. Among them, the emissions from only vehicles contribute to nearly 43% of the overall air pollution in the country. The world has already moved on to the electric technology and several auto manufacturing giants are producing electric vehicles that are currently outperforming the fuel cars by some margin. Electric cars will certainly be a new market in Pakistan and hold a good amount of growth potential. It comes with various benefits including the reduced impact of oil bill on the economy of the country. From the consumers' perspective, the cost of running electric vehicles is just 25% of the fuel cost in the case of combustion engine vehicles. Nonetheless, it will benefit the consumers in the long run and turn out to be beneficial for the environment as well. The government is putting in a lot of efforts to promote electric vehicles which should be applauded by the citizens.
Drop your thoughts in the comments space below. Stay with PakWheels for more updates regarding the conversion to electric vehicles.