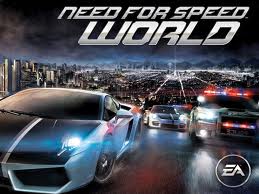 Need For Speed Movie to come in the year 2014
Rumor mill has been constantly gearing up and down regarding a possible movie based on the popular racing game series, Need For Speed. Electronic Arts have finally confirmed those rumors saying that a movie is indeed on its was and will be released in 2014.
The film rights to the game have been acquired by DreamWorks Studios, which is scheduled to start production at the beginning of next year. The NFS movie will be directed by Scott Waught (Act of Valor) and will be based on the entire Need For Speed series, not a particular game, while the screenplay is being taken care of by brothers George (She's Out of My League) and John Gatins (Real Steel).
"I'm excited about getting back into the creative trenches with John and George Gatins and my partners at EA to bring to life an exhilarating script based on an epic video game that seems to have been made for the movies," movie world star and DreamWorks co-founder Steven Spielberg said during the official announcement.