IMC a few weeks back gave us a glimpse of the Toyota Hilux Revo and the New Toyota Fortuner. IMC is yet to officially disclose the price and spec. The Hilux Revo is expected to come out in two variants or grades; Mid-grade and Full spec. Revo is likely to be launched with a 3.0L 1KD Engine diesel engine. It will be available in 5-6 speed manual and automatic transmissions.
The Fortuner on the other hand is expected to be launched with a 2.7L 2TR petrol engine. The new Toyota Fortuner is likely to have a new 6 speed automatic transmission. PakWheels was able to get the following spec from an undisclosed official of IMC.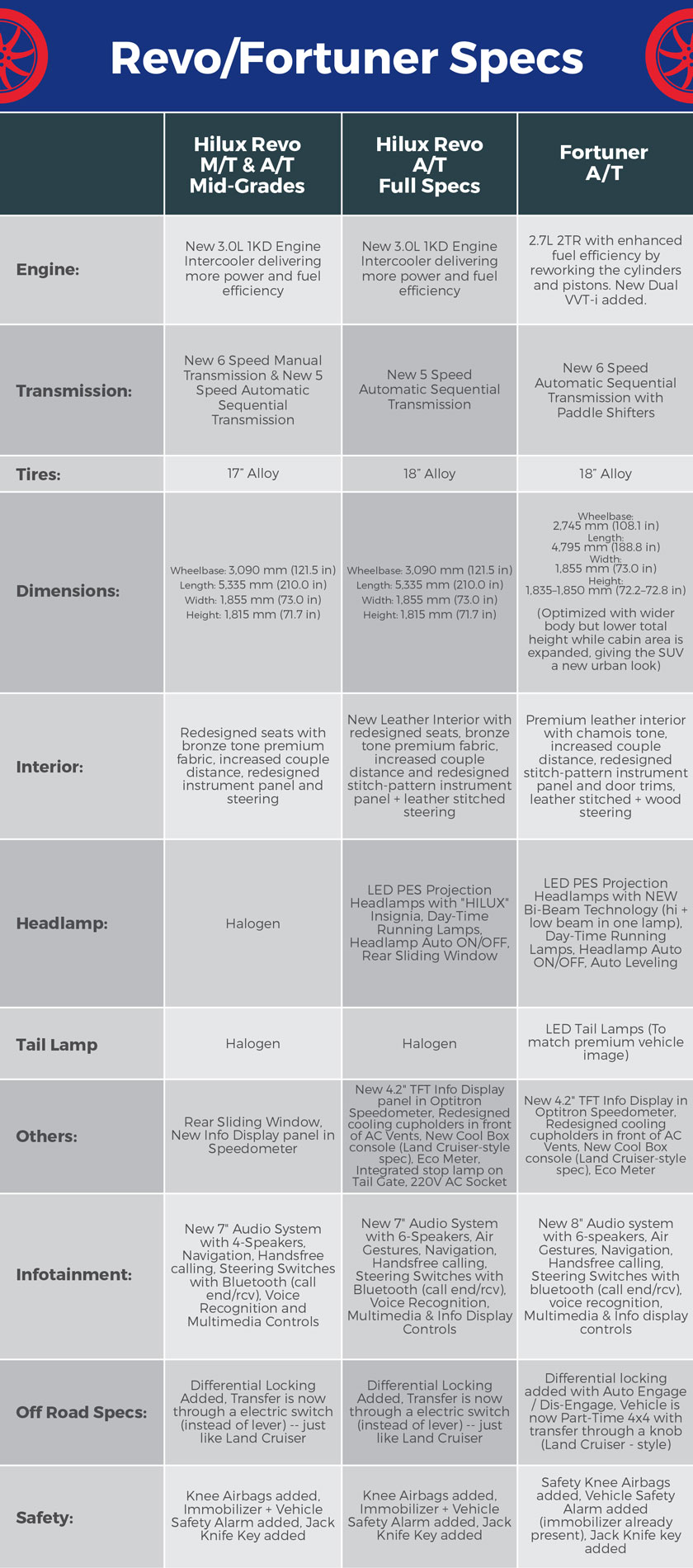 There is no clear date, as to when the car will be officially launched by IMC, and there isn't any time for when booking will start. Stay tuned for more updates on the New Fortuner and Hilux Revo.