Yet another wave of the price increase by local car and bike makers is upon us, and at first, Pak Suzuki has increased the rates of its bikes by up to PKR 8,000.
The company has increased the rates of its products from 15th June 2019 and has sent a circular in this regard to its dealers across the whole country. In the notification, it is also mentioned that the prices are subject to change without notice and price at the time of delivery shall apply. Any government tax applicable will be charged to the customers. Read below: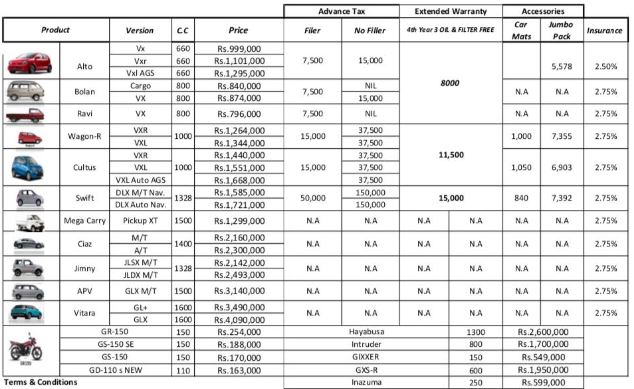 Pak Suzuki has increased the price of GS 150 SE, GS 150, GR 150 by PKR 5,000 while that of GD110S by PKR 8,000. See the complete detail below:

Apart from this, today, Al-Haj FAW has also increased the prices of its cars. It is expected that in the coming days the Japanese carmakers will also jack up the rates of their products.
What do you think about these recent price hike by the company, tell us in the comments section below?