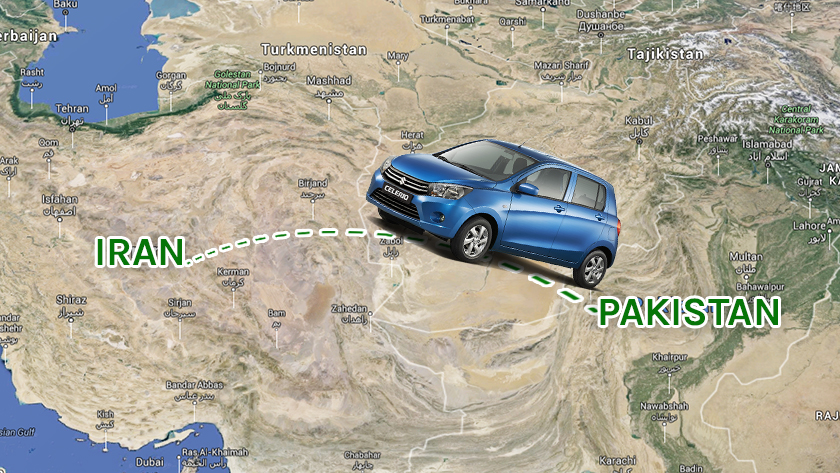 Pak Suzuki Threatens To Move New Investments To Iran, Express Doubts Over Celerio Launch
Pak Suzuki is irked by the new Automotive Development Policy (ADP) 2016-21 and has been pressuring the government to revisit its policy or otherwise, it will shift its investment for a new plant worth around US $400-500 million to Iran from Pakistan, saying that the existing auto assemblers of Pakistan have received no benefits in the new policy.
While speaking with Dawn, Shafiq Ahmed Shaikh, Spokesperson for Pak Suzuki said,"We may shelve our investment plans in Pakistan besides rolling out new models as the ADP has nothing to offer," adding further,"The government should revisit the policy."
Pak Suzuki currently enjoys a comfortable 50 percent market share but has planned for an investment of US $1,000 to 1,500 million over the coming years in technology transfer through joint ventures, and such investment plans according to the the company were already shared with the government. The plans include vendor development and new models for the country as well.
When Dawn inquired about the fate of Suzuki Celerio, Shafiq stated that Pak Suzuki was 'reevaluating its options' to replace Suzuki Cultus with Suzuki Celerio, that is (or was) on track to be introduced this year in place of Suzuki Cultus as vendors (parts manufacturers) are already preparing parts and other accessories.
These maybe pressuring tactics by Pak Suzuki to tailor the auto policy 2016-21 in their favor but what will happen, is a PR nightmare for them instead we think.