Pakistan Needs A School Of Car Modifications And Here's The Proof
Although good taste or bad taste are subjective but there are things that majority would agree upon. Confused what I'm talking about, imagine a spoiler on Suzuki Alto? So now I hope we both are following the same track.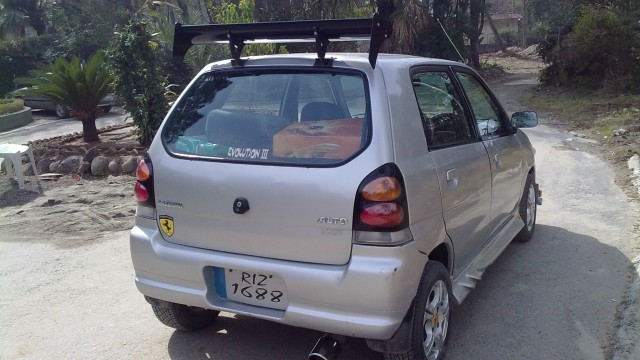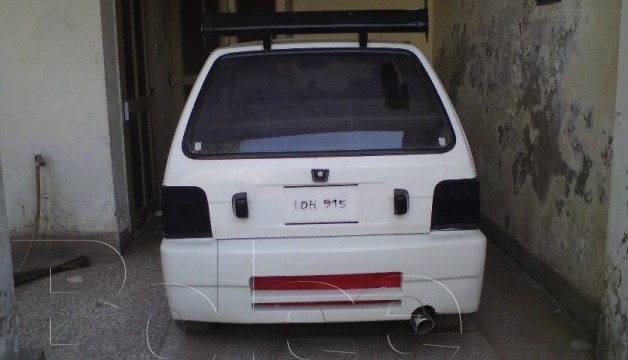 You'll find all sorts of folks n the streets. Streets of Pakistan are full of variety, from the flashiest Mercedes and the sober SUV's to the alter bikes and modified Suzuki Bolan. There was a time when LED's were to be fitted in wheels, seems classy when it comes to sport and luxury vehicles but what did a Suzuki Bolan do to you. The other day I was crossing Bilawal Chowrangi (roundabout) and I saw a black Cadillac Escalade with 19 inch rims, if I'm not wrong, and white LEDs installed in the rims. I must say that was class, it looked mind blowing and few days later my love for LED's decreased when I saw a Suzuki Bolan with the same lights adding spinners too. Like seriously? This is what we deserve to see?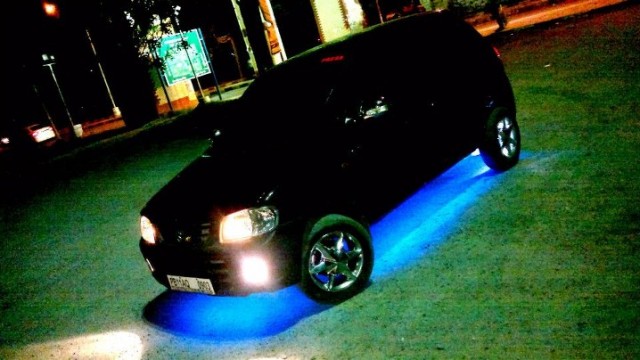 Then we have people who make sure that people nearby get to know about their music taste. And mostly it's pathetic. I don't understand why tuning to 'Pink Lips' makes you feel cool, think of the families in the nearby cars, you're making them feel awkward. I know it's your choice to listen to whatever song you want to but then it's just you who wishes to listen such songs, why punish people around you.
Not to forget the ones who think they have a good taste in car modification, with some of their pals motivating them to experiment on their cars which eventually turn out to be a disaster. Does it make sense to install a muffler on a Suzuki Mehran? If it does to you, sorry there are millions who pity on you.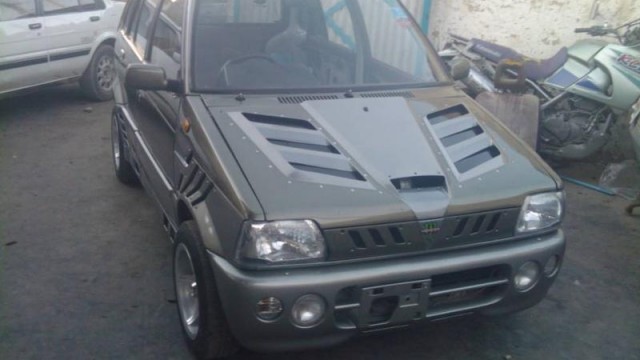 It's a popular saying money doesn't buy taste; it's true and cannot be denied. I have seen Civics and Vigos with modification which almost made me throw up. Come on, your stock car was looking far better but unfortunately we got to know about your taste.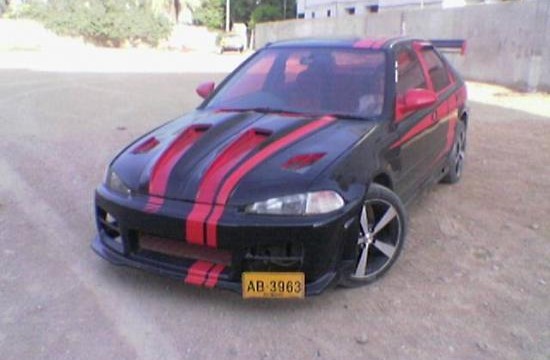 I know I'm missing a lot of categories but I'm surely not missing the ones which are the most disturbing; the altered bikes. People who have their homes on main roads know how much pain in the backside these altered bikes with loud exhausts are and especially on weekends when these coolios are riding their bikes till 3 am as if they're riding a 'Busa.