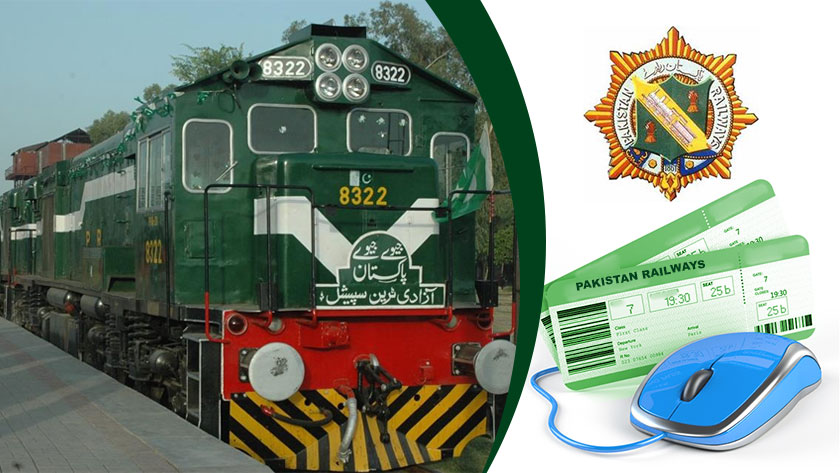 The name of Pakistan Railways brings the hustle and bustle of chaotic situation and long ques at railway stations to the forefront of any person's mind. According to the Ministry of Railways, Pakistan Railways is responsible for providing economical, fast and comfortable railway transport to the consumers. However, people tend to shy away from the usage of railway travel due to mismanagement in this department, lately. But like the other institutions, Pakistan Railways is also trying to implement new and modern features in its arsenal, which will end up providing more facilitation to the consumers.
Pakistan Railways is initiating its E-Ticketing service from today, which will be aimed to organise the passengers at the railway stations. Moreover, the tickets can be acquired from www.pakrail.gov.pk. This new service will be officially announced on Monday, 3rd October 2016 by the Minister of Railway Khawaja Saad Rafique at the Head Office of Pakistan Railways in Lahore at 1:00 P.M. More importantly, this service will be available on Lahore-to-Rawalpindi route trains for now. But Pakistan Railways will also be adding this service to trains traveling at other stations across the country.
Click here for more Pakistan Railways' News
It should also be noted that country's many newspapers published advertisement regarding this new service being offered from Pakistan Railways. This advertisement featured a complete guide on how to use this new service of E-ticketing. However, one can clearly see some minor issues in this service, which if addressed properly, can play role in improving this service. More importantly, despite having access to mobile phones, many of the passengers who use rail services to travel around the country, have very limited experience in using internet services. And let's not forget that majority of these people won't be able to use this service, because they don't have email address, credit cards or debit cards to buy the tickets online. And to top it off, if the mobile phone's battery dies within the train travel, using this E-Ticket can be a little difficult, which is why a printable E-Ticket should also be considered to be implemented.