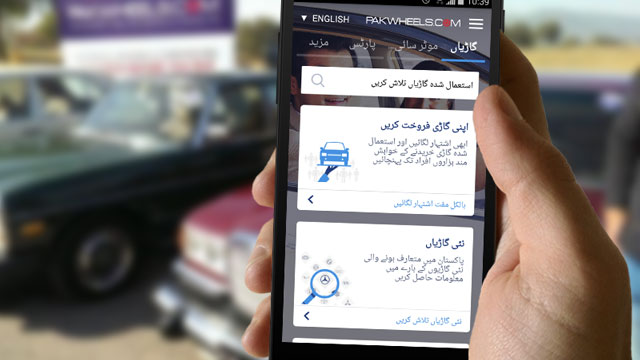 The tech revolution took over the world, including Pakistan, at the start of 21st century. On one hand, we saw a whole new lot of TV and radio stations, and on the other hand, we saw the internet opening new paths for Pakistanis. Currently, there are around 30 million internet users in Pakistan. It is approximately 6% of the total population of Pakistan. A reputed website WeAreSocial.com launched a report in March 2015 stating that the number of internet users in Pakistan increased by 113% over the past year. 3G has played an important part in bringing more Internet users overall. And to take full advantage of this fast internet revolution, government and private sector institutes have also started to provide information in national language Urdu, increasing the reach to those who cannot understand the English language.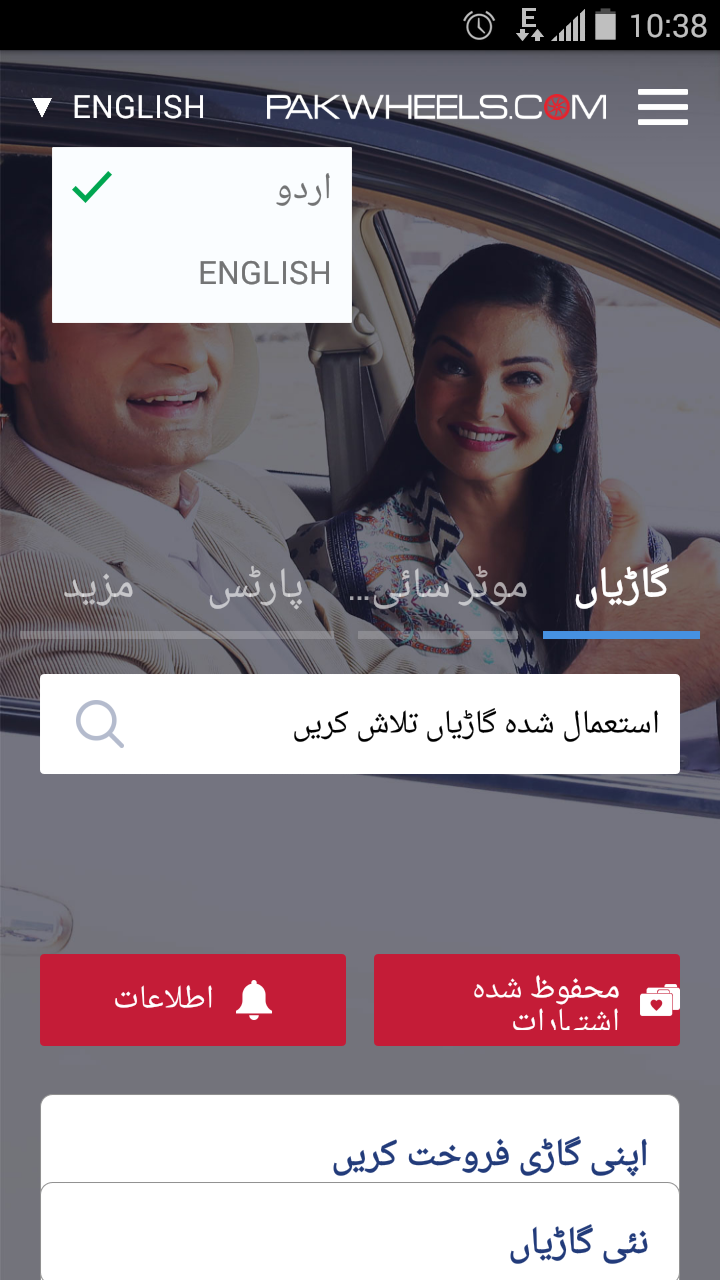 PakWheels.com appeared on the internet sphere in 2003 and introduced new and easier ways to engage in car buying and selling. In last 13 years, hundreds and thousands of people have taken advantage of the services PakWheels provides. And now, PakWheels is bringing its already famous and much loved Android Mobile app in the Urdu language as well.
Click Here to Install PakWheels Android App from Google Play
According to Wikipedia, around 49% of Pakistani population has some basic understanding of English language whereas those who can speak and understand the Urdu language are more than that. Although only 8% of Pakistanis claim Urdu to be their mother tongue, majortiy of the rest of 92% can easily understand and speak it.
Through the new Android app, PakWheels users can now experience all of our services in Urdu making it easier for everyone in Pakistan. Through the app, they can buy or sell new and used cars and bikes, and also trade in automotive spare parts as well. Through this app, you will have access to over 300,000 cars and bikes, in whatever part of the country you are. You can quickly find and select the car or bike of your choice after selecting your required color, model, city, and price range. Also, if you are interested in finding of new models of motorcycles and cars, you can easily do that through our new app as well.
Related: PakWheels Mobile App Provides Great Movability By Helping You On The Go
If you are looking to sell your car, you can put up an ad on PakWheels through the app free of cost. Needless to say, PakWheels Android Urdu App provides you everything PakWheels has to offer right in your hands.