Due to high price and lack of options available in the new locally produced cars, people have started to take an interest in used cars, either local or imported. The fact that used car imports have grown multiple folds also points towards the same trend of increasingly popular used car buying. And if you go through the imported used cars, you will find many models that are far superior to locally assembled new cars.
Buy anyways, whether the car is new or old, one thing that is for sure is that the buyer wants value for his money. Sellers also try to make sure their vehicles stand out in the rush of other similar cars and wishes to sell it at a better price than the market. In such situations, it can become confusing for a buyer to find a car and a seller he could trust. It is quite common that people don't buy even a good car because they don't know or trust the seller. That trust deficit increase when the buyer is in one city, and the seller is in another.
Related: Used Car Buying And Selling Can Be A Unique Experience, Here Are Few Stories.
Things like these can be an issue for those who are buying a vehicle for the first time or are not familiar with technical aspects of cars. So, to make sure they don't end up buying a faulty car, they ask road side mechanics for their help. But even mechanics have their terms like they don't want to leave their shop for an inspection and want you to bring the car to place. And even when you do all this, they will charge you a hefty price for their services.
In such scenarios, you will ask the owner of the car for a favor to let you borrow the vehicle for this inspection. And even if the owner does give you his permission, you will have to spend money, petrol and effort to get the job done. Since most of the mechanics are not professionally trained, most of their advice depend on their personal likes and dislikes. And this can only lead to more disappointment.
And PakWheels CarSure Certification is the best way around all this hassle. Through this program, you can get the car checked and be sure that you are buying the right car. Our teams have trained professionals who are not only expert mechanics but are also well versed with all the latest automobile technologies.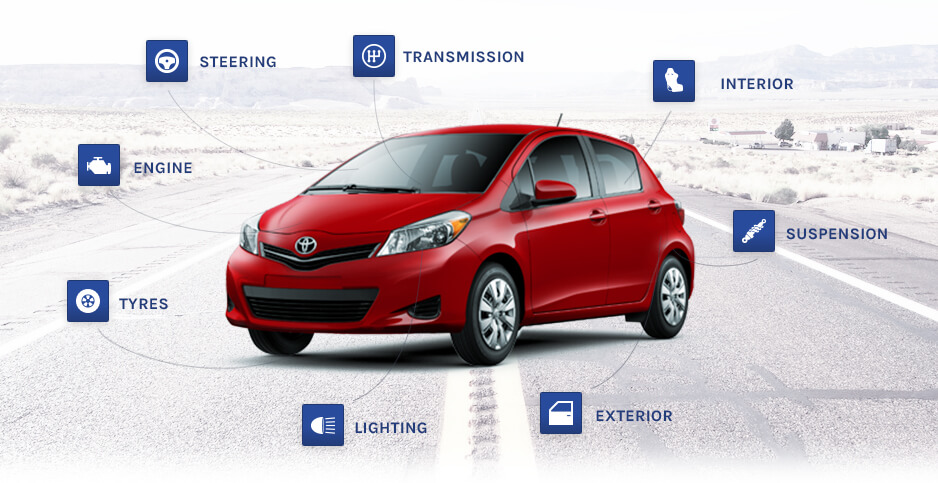 Our experts go through 194 points of a vehicle like its engine, gear, steering system, brake system, air conditioning, tyres, suspension system, lubricants, paint work and it body condition. If the owner allows, the team also performs a road test. In short, the team goes through all the parts of the car that are of utmost importance.
Both buyers and sellers can take advantage of PakWheels CarSure services. Our certification proves to be an unbiased 3rd party between the purchaser and the seller. Not only a seller can sell the car at a good price, but the buyer can also be assured that he has bought a reliable car. PakWheels' this service is currently available in Islamabad/Rawalpindi, Lahore and Karachi.
Check Out: PakWheels CarSure Certified Cars