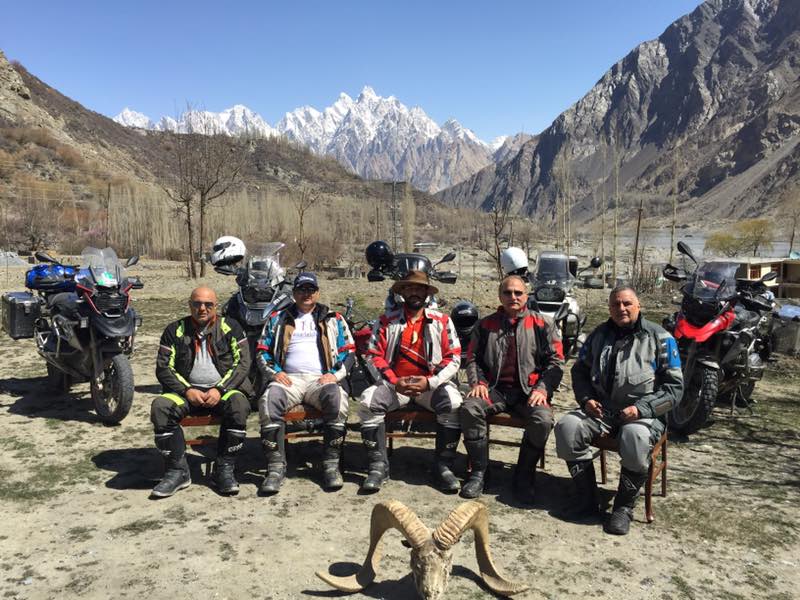 Pakwheels Exclusive Interview With Ali Azmat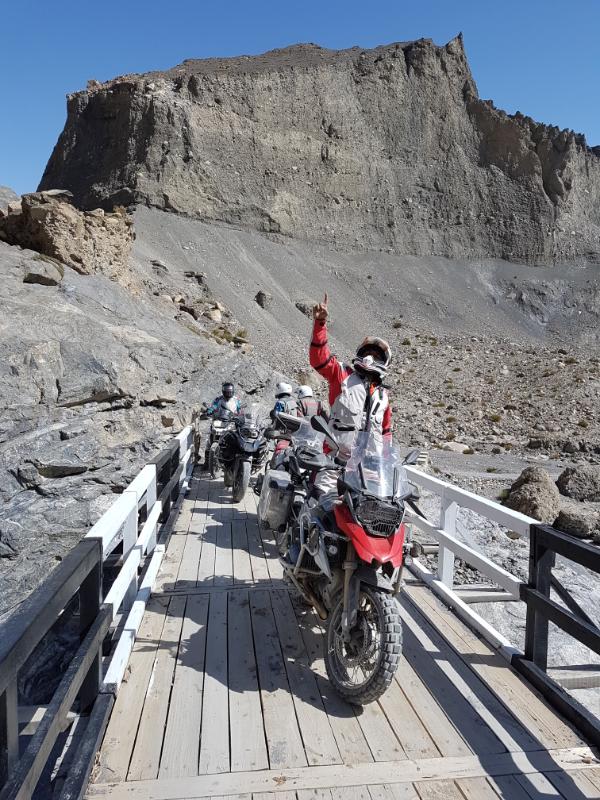 -How did your interest developed in motorbikes and cars?
I guess every auto-enthusiast started the pursuit of their passion by playing with toy cars in their childhood. My father used to run a Rent-a-Car business when I was just a boy and everyday a new car used to pick me up from my school and everybody used to believe that I belonged to a very rich family. What started off as a playtime activity, slowly developed into a combination of imagining myself driving my dream cars on every chore. Fast forward into my early adult years and I bought my first car, a Suzuki FX which I bought from my infant singing career at the ripe age of eighteen years.
-Rock stars are generally labeled as 'Bad Boys' and are often famous for their motorbikes, when did you buy your first motorbike?
My first motorbike was a Kawasaki Trail KE-100 and I completed my first tour to Saif-ul-Malook Lake on this bike with a couple of friends in my late teens. Fast forward to 2011, I purchased a BMW F650GS, then a F800GS and now currently I am a proud owner of a top-of-the line BMW F1200GS, which I will admit has been my dream motorbike for quite some time now. Even to this day I can't believe I own it. I had planned to travel across China, Kyrgyzstan and Tajikistan on this beautiful machine but unfortunately due to some visa complications we had to return back from Kyrgyzstan. On 1st September 2017, we are going to embark on this 8,500km expedition (across China, Kyrgyzstan, Uzbekistan and Tajikistan) once again to explore the wonderful mountains and landscapes of these countries.
-Any other motorbike tours that you have taken part in?
I will start off by mentioning three solo trips from Karachi to Lahore after taking the deliveries of my motorbikes from Karachi port on three separate occasions. Additionally, I have toured to Swat valley, Gilgit valley, Broghil Valley, Kamrat valley and most recently Shimshal Valley. People often consider Lahore-Khunjerab as a milestone, but believe me, there is a lot more to see in Pakistan apart from Khunjerab Pass. So don't just limit yourself after visiting one of the many wonderful sites, consider it as a start.
The expeditions are not just a hobby, it's a release for me to get away from all the maddening and fast paced lifestyle. So for me embarking on long expeditions on a car or motorbike is more than just sightseeing. The wanderlust is a hierarchical trait in our family, which can be easily traced back. Usually I highlight the example of my uncle, who used to take his family on grand tours across Pakistan on his small Suzuki car.
There is a famous quote, which I have heard travelers say 'All who wander are not lost' and believe me, every time I go out on a tour, I discover something new, which is a liberating affair.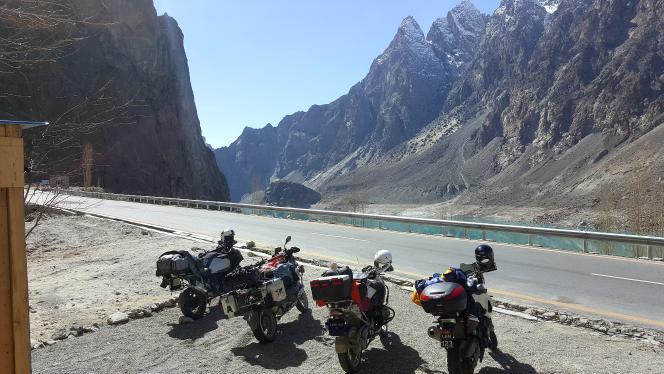 -Any memorable moment of your trips that you would like to share with us?
Unfortunately human brains are designed to recall traumatic or near death experiences over joyous ones, and same principle is applicable in my case as well. Nonetheless I will always remember my trip to Broghil in the upper northern reaches of Chitral District. We selected the path of Chitral-Mastoong-Broghil for our expedition and it was the toughest and eye opening experience that I ever faced. Not only this path tested our physical limits but along the way we realized the inevitable reality and existence of paranormal beings aka ghosts, wraiths or whatever you want to call them. Even to this day when I retell this experience, majority of people laugh at me but those five motorcyclists and two car drivers who were with us also experienced the same epiphanies. When we reached Mastuj, I asked a server at Chitral Scouts Mess about the sighting of a lady in the middle of nowhere and he said:
'Sir that was not a lady, it was witch. You know this is their area and we don't go out after Maghrib'
I realized at that point the distance between the civilization and this northern most area of Pakistan. Chillingly, the locals told us that you have seen the vastness and magnitude of landscapes and this is the only human settlement between Chitral and Broghil, the presence of other beings should not come off as a big surprise to you. It took us thirty three hours to cover a distance of eighty kilometers to reach Broghil from Mastuj, which we originally anticipated to cover in five hours.
-How can we contribute in promoting tourism in Pakistan?
Let me start off by highlighting the wrong notion of tourism in our local context. Majority of Pakistanis believe that foreigners represent the tourism banner, however they are only a minor percentage of the bigger picture. Pakistan has a population of more than 180 million people and even if 10 million people start to visit Northern areas annually then we will have a positive answer to this question. So start from within, it's not like people have to visit remote areas in order to promote tourism. Northern areas are full of civilization, easily available hotels and economical commute. Believe me this is the cheapest way to release pent up frustration, I usually end up spending 14,000 Rs worth of petrol during my complete journey and a little extra for accommodation. The sad reality is, we don't appreciate our national treasures and thus spend very little to improve/promote them. I have seen Japanese, Chinese, Malaysian and German tourists in Hunza a couple of weeks back and they are having a time of their lives back there. People think if foreigners are not coming to big cities then there is no tourism in Pakistan, whereas contrary to popular belief foreigners tend to stay away from big cities.
-Are you a speed junky? Or do you prefer to just cruise around on your motorbike?
I think at my age people don't like to take unnecessary risks by overspeeding or drifting. The answer to your question, by the way, is 'I don't like speeding,' I am the youngest member in my biker group and we usually travel with a distance of fifty kilometers within each member and we tend to stay away from speeding even if the road is clear, partly because our bikes are upright which make it difficult to cope with wind pressure and partly because we like to enjoy traveling.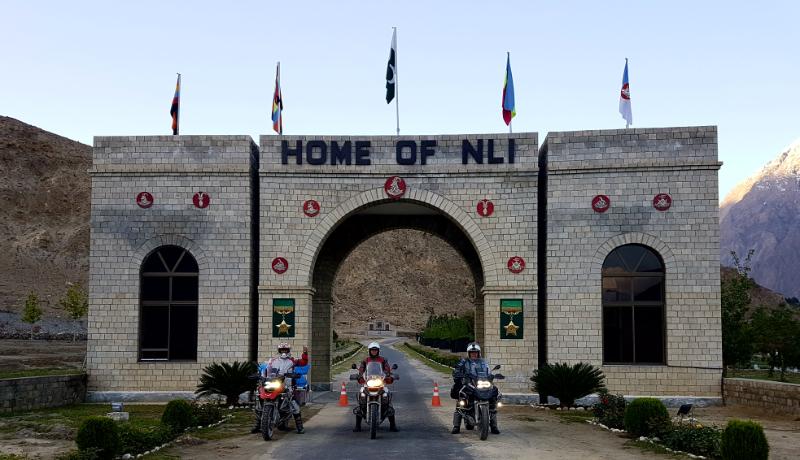 -Can you tell us a little about your group?
As I said earlier, I am the youngest member in my group and other members are well over fifty years in age. Some of them have a military background, some are architects, some are businessmen, while others work at a senior position in multinational companies like Nestle etc. So you see, speed is not our cup of tea anymore, rather our group's idea is 'Go Somewhere and enjoy outdoor scenic beauty instead of brash attitude on public roads like some ruffians or young upstarts.' So in order to enjoy activities like camping or star gazing, you need to have a passion for traveling and most importantly patience to cope with difficult situations.
-Since you are so passionate about traveling and sightseeing, what is your way of coping when your motorbike breaks down?
Let me start off by admitting that I am not a technical guy, so mending is not my cup of tea. And second, I have trouble operating a computer sometimes, how can anyone expect me to mend a highly sophisticated motorbike is beyond my imagination. These bikes don't suddenly break down, we take pride in the ownership of such state-of-the-art machines and get them ready before going on such a voyage. Nonetheless, even if they do break down, masking tape is always a solution and even if that doesn't work, trucks are always there, load up the bike and come back to nearest civilization to regroup and think about the next step is always a solution.