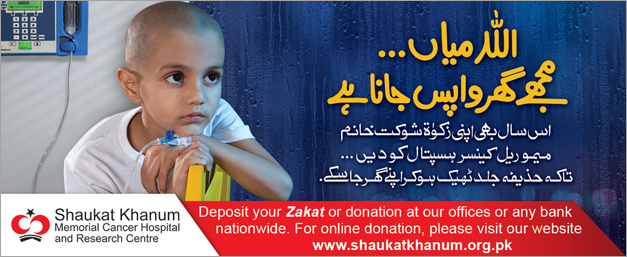 PakWheels Partners with Shaukat Khanum this Ramadan!
Shaukat Khanum Memorial Cancer Hospital is Pakistan's largest cancer treating center. SKMCH now holds operations in Lahore and Peshawar, with plans on establishing one in Pakistan's largest city, Karachi. Currently, over three-fourth of SKMCH's patients are being treated free of cost. Since cancer treatment is costly, this year alone, Shaukat Khanum needs PKR 4.5 billion to treat their patients. Hence to alleviate the financial issues faced by both the organization and patients, we are donating 5% of our sales proceedings in the Holy month of Ramadan. So your deals on PakWheels can make an invaluable difference.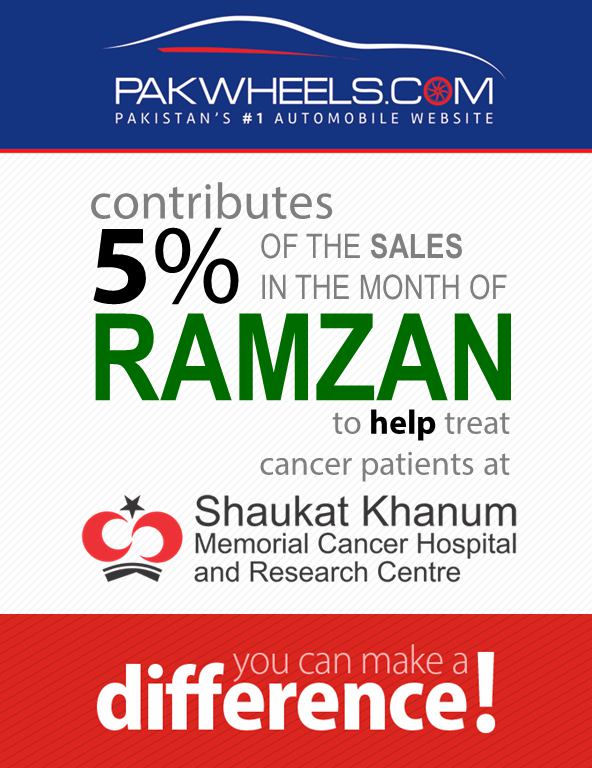 Besides, you can also directly contribute to the well-being of patients who are currently under cancer treatment in Shaukat Khanum. To find out more, please visit the donations information portal of SKMCH by clicking here.