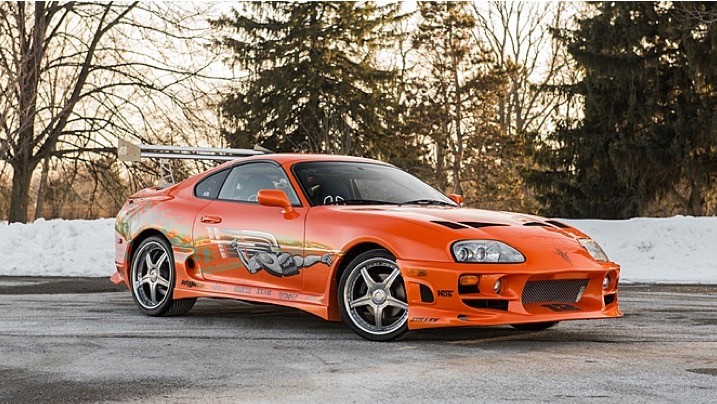 Paul Walker's Toyota Supra Goes For Auction
Fast & Furious franchise, which became 14 years old this year with latest release of Furious 7, has already crossed more than a billion dollars in box office that too within 3 weeks of its release and it is still going strong. The first movie was screened back in 2001 and was a big success. Fast & Furious movies are full of car stunts and extreme driving maneuvers. Many cars were used by the producers in the first movie, mostly the best tuners cars available at that time, but there is one which has always remained in lime light. This is the bright orange MK4 Toyota Supra seen in the movie driven by Paul Walker. If you are a fan of the Fast & Furious movies, you must be recalling a drag race scene in first movie between this Supra and Ferrari F355 Spider. Obviously the hero (Walker) wins the race in the end with Vin Diesel in the passenger seat.
The bright orange Supra sports car was specifically built for the movie and was driven throughout in the movie then by Paul Walker. The sports car is powered by the famous 2JZ-GE 3.0L/220 HP inline-6 cylinder engine with 5-speed manual transmission and is fully equipped with a safety roll cage. A set of Nitrous Oxide tanks are also installed in the trunk, which are there just for the show and don't work actually. The exact sports car which was used in the movie is now going for an auction on May 16 in Indianapolis, USA. After Paul Walker's death, this Supra will be a unique sports car to own. There is no mention of what will be starting price for auction but it is expected to bring in a huge amount money.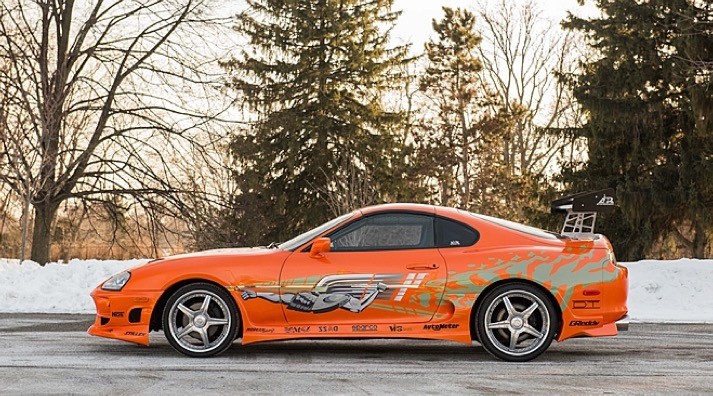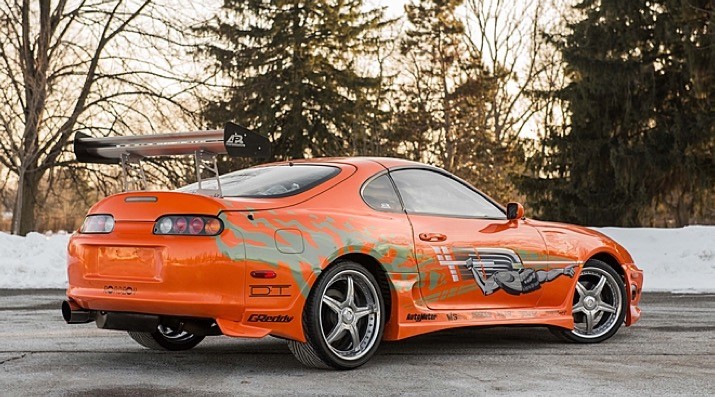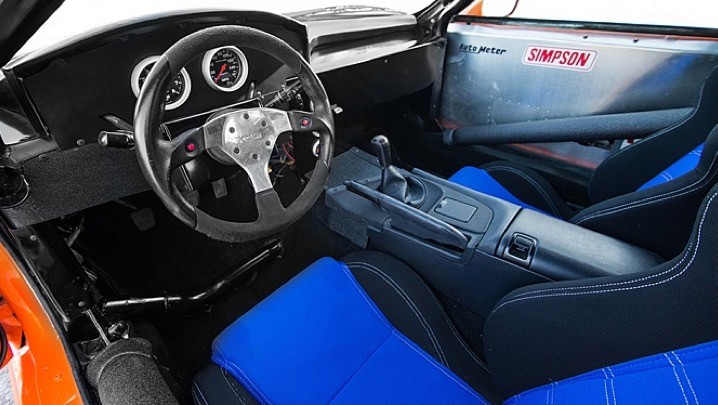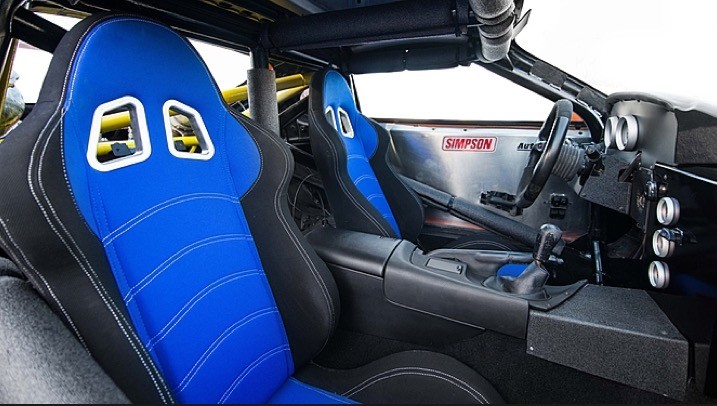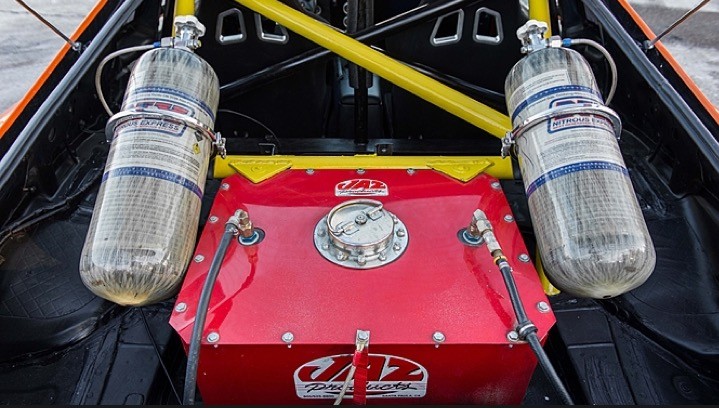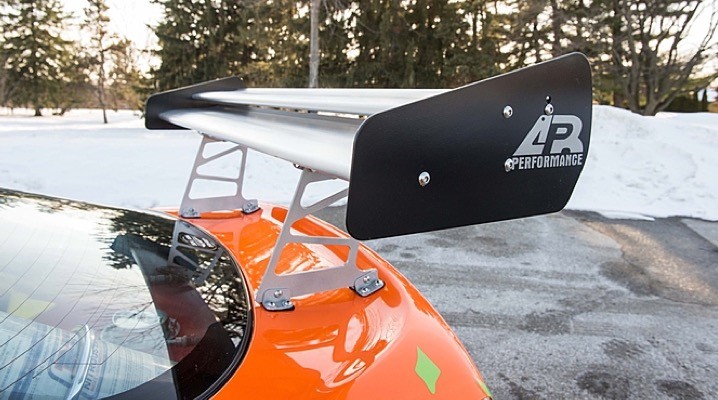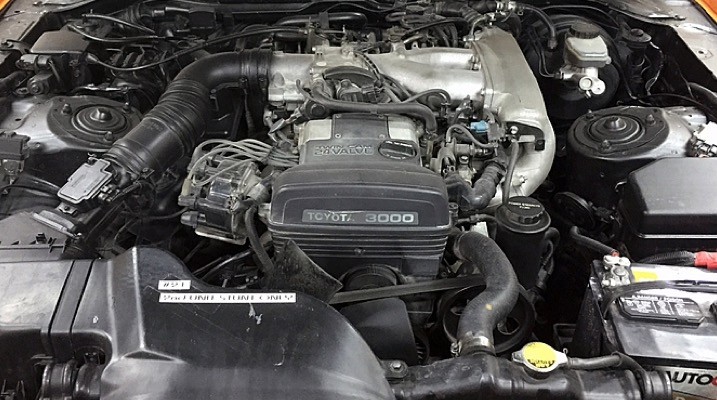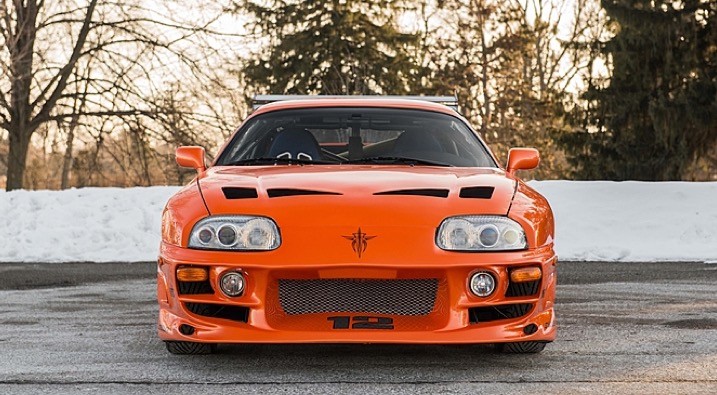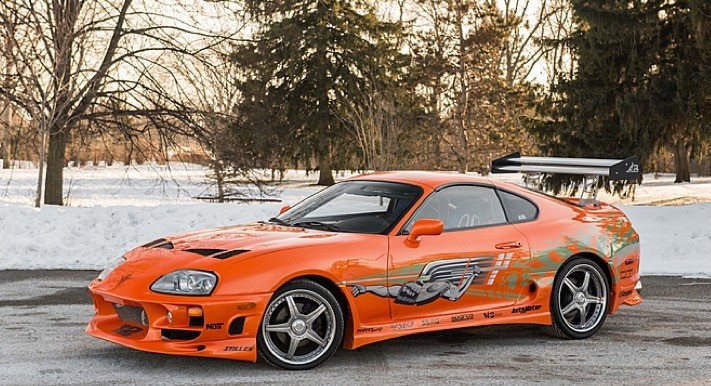 Source: Mecum Auctions