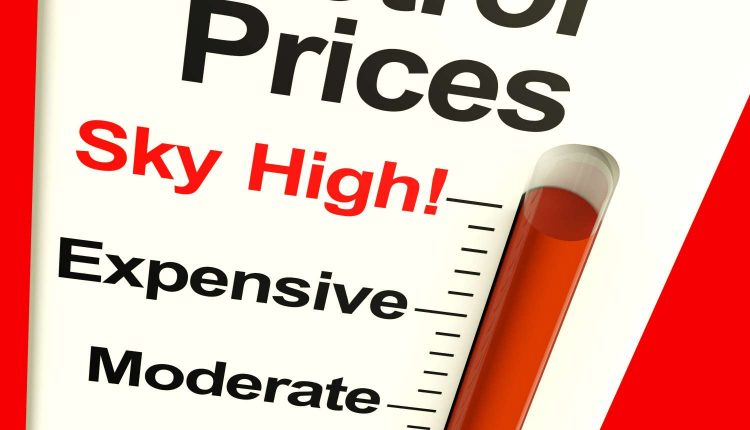 Petrol Prices to Increase as Govt Set to End Subsidies
The petrol prices are all set to increase as Finance Minister Miftah Ismail has agreed with IMF recommendations to end fuel subsidies. Talking to the media, Ismail said that IMF officials have talked about removing the fuel subsidy, and he agrees with them. "We cannot afford to do the subsidies that we are doing," he added.
Earlier, the finance minister had mentioned that the subsidy allowed on petrol for May and June will cost Rs. 96 billion, which the government cannot afford.
Expected Price Hike
As per reports, the price of petrol may go up by Rs. 20 per liter on March 1, 2022, excluding duties and taxes. Last week, Oil and Gas Regulatory Authority (OGRA) suggested a price hike of Rs. 83/liter for petrol. The authority also proposed Rs. 119/liter increase for diesel, Rs. 77.56/liter for Kerosene Oil, and Rs. 77.31/liter for Light Diesel Oil (LDO), including Rs. 30 PL and 17% GST.
However, the new government rejected the proposal and took a rather political decision instead of an economic one. This was the first test for the government and it seemed it went with the public sentiments. However, as mentioned earlier, keeping the prices at the current level will cost it heavily. So, the masses should be ready for another jump in petrol prices at the end of this week.
Petroleum goods have gone up both in Pakistan and the international market in the last couple of years. Earlier, it was due to COVID-19, and now the conflict between Russia and Ukraine is the main reason. We do hope that this crisis will end soon so that the prices will become stable once again.
Current Petrol Prices
The current petrol price is Rs. 149.86, High-Speed Diesel (HSD) stands at Rs. 144.15, while Kerosene Oil (SKO) costs Rs. 125.56, and Light Diesel Oil (LDO) price is Rs. 118.31. 
What is your take on the expected price hike? Do you think the government is doing the right thing to end subsidies? Share your thoughts in the comments section.