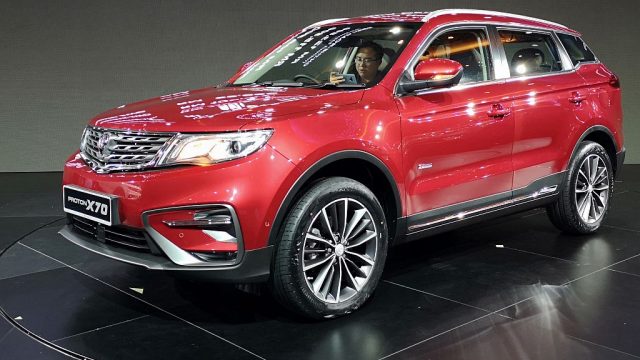 It seems that it is the season of camouflaged cars doing testing rounds on the roads; first, it was Toyota Yaris, then it was Hyundai Sonata, and now it is Proton's SUV X70. See the picture below: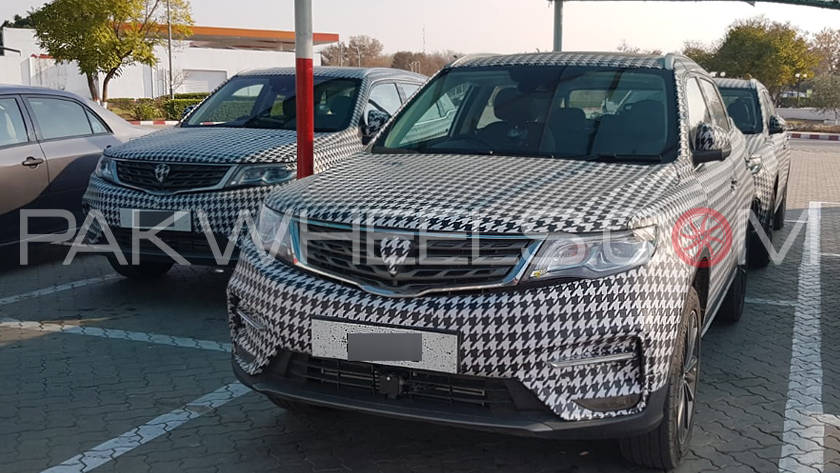 It is imperative to mention here that this is not the first time Proton X70 has been spotted doing test rounds. With the increase in test rounds, we can assume that the launching of the X70 is just around the corner. Almost two months back, the High Commission of Malaysia has also indicated the preliminary debut of the company's Proton X70 SUV in the country.
Proton X70 was launched back in December 2018, and ever since, the company has sold 26000 units of the vehicle and therefore turns out to be a success story for them. It was also the first premium SUV produced by a Malaysian automotive brand. The vehicle was jointly developed by Proton and its partner Geely. It was introduced in three different variants as under:
Proton X70 1.8 TGDi Premium 2WD
Proton X70 1.8 TGDi Executive 4WD
Proton X70 1.8 TGDi Executive 2WD
Al-Haj Group recently acquired Greenfield status under the Auto Development Policy (ADP) 2016-21 to manufacture Proton cars in Pakistan. The policy offers several tax-based incentives to new auto players in the market by offering Greenfield status. The company has initially invested $30 million to roll out CKD units of Proton with an annual capacity of 25,000 units. The production facility is expected to be ready by June 2020. This particular investment in the local sector will create more than 2000 direct jobs and around 20,000 indirect jobs.
Read Also: PM Mahathir's gift of Proton X70 SUV to Imran Khan arrives in Pakistan
The entry of Proton in the local market of Pakistan is highly anticipated, as it's expected to diversify the options available for the consumers. Share your valuable thoughts on Proton cars coming to Pakistan. For more automobile-related news updates, stay connected with PakWheels blog.