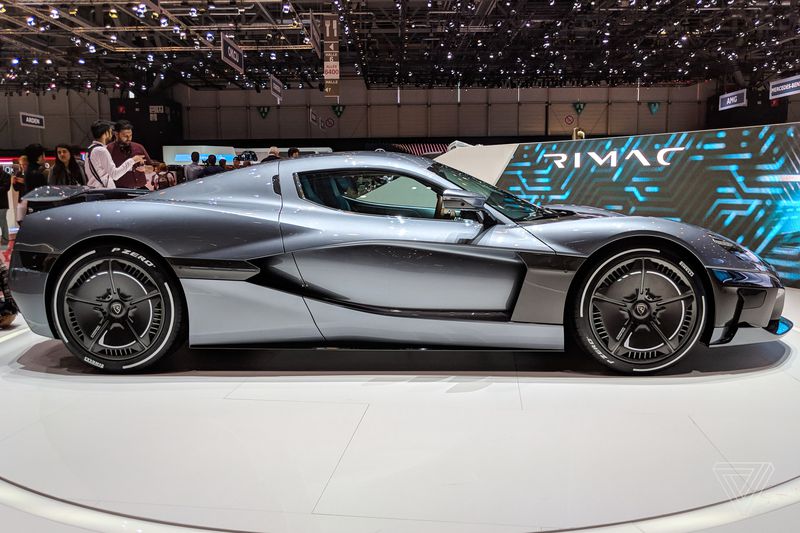 Rimac Concept 2 defies everything we know about hypercars
Ever since Tesla unveiled their Tesla Roadster 2.0 last year showing off its amazing performance figures and technology, Rimac took the whole matter very seriously. To answer Tesla, they have debuted the Rimac Concept 2, a beasti-fied all-new successor of their Concept 1. If you have been following "Grand Tour," then you might remember Richard Hammond crashing an expensive all-electric car which was actually the Rimac Concept 1, and it was 1 of the 7 ever made. But this time around the company has decided to make 150 of these exemplary units for the world so without any further due let's proceed to the wizardry present inside the Concept 2.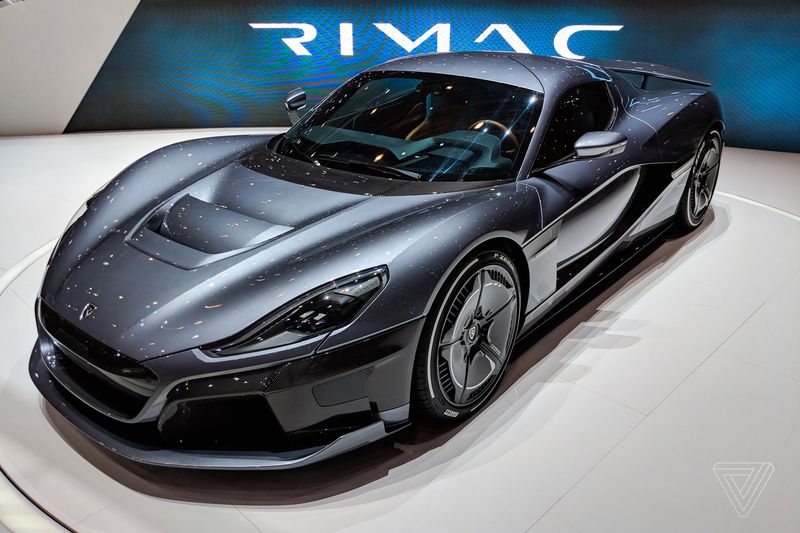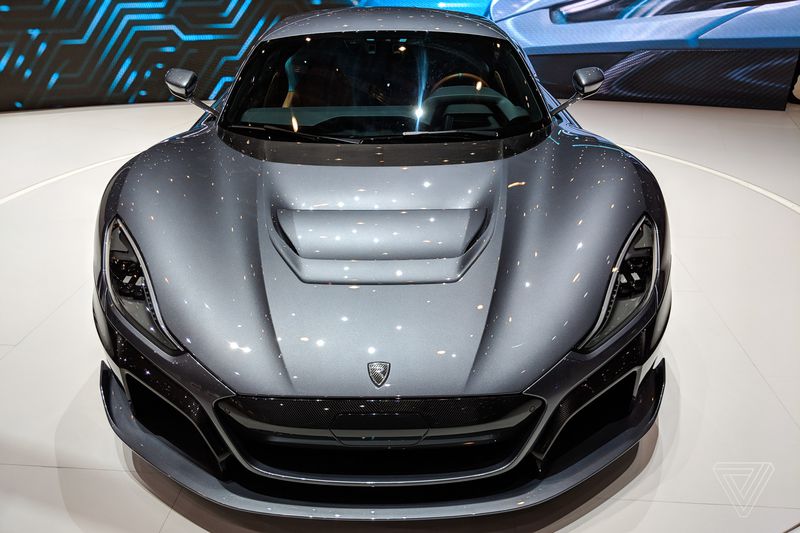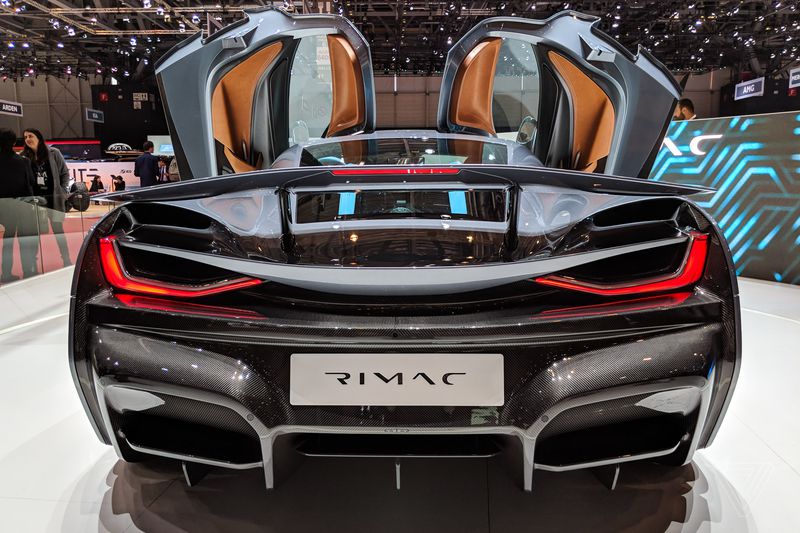 Power, Top Speed and Acceleration:
The Rimac C2 will most probably annihilate any production vehicle in a straight line. With physics-defying 1.85s time from naught to a 100kph, quarter mile in 9.1s with a top speed of almost 260mph, it's even faster than the Tesla Roadster 2.0. All these figures are possible thanks to the electric motors capable of a max output of 1914hp, which is more than any other petrol or electric hypercar ever made.
Battery and Range:
C2 is heavier than the outgoing model due to the 120kW battery pack which makes it the biggest battery ever in an electric car. This enables C2 to cover an unbelievable distance of up to 400miles which dwarfs most other electric EV's by a huge margin, just for reference, a Tesla Model S P100D has a 100kW battery pack and can do 289miles on a single charge.
Technology:
This is probably the most interesting part of this car. Companies who produce supercars or hypercars often use weight-saving measures which sure make these cars fast but not, so technology packed. However, you will be surprised to know that there is more tech in this car than most luxury cars in the market. Rimac C2 is a level 4 autonomous hypercar which is also the world's first. Hypercars are never designed to be autonomous, yet this one still is. It also has a built-in instructor which can help you improve your lap times by guiding you with audible instructions such as how to enter a corner, what speed you should maintain or even drive itself around to show you. Now, this is the kind of autonomous driving I love to see in future cars. No other car of any category can do this yet so that is an awesome piece of technology and right step in the future.
This Rimac has a very lengthy feature list so here are some toys present in the car you might be interested to know.
C2 can sense weather conditions and automatically adjust the driving mode.
Ability to unlock and starts with facial recognition technology.
There is a digital driver information display for the driver along with a mini information display for the passenger. Something we see in Ferrari cars.
This Rimac can charge from 0-80% in just 30 minutes on a rapid charger which faster than mobile phones with quick charge support.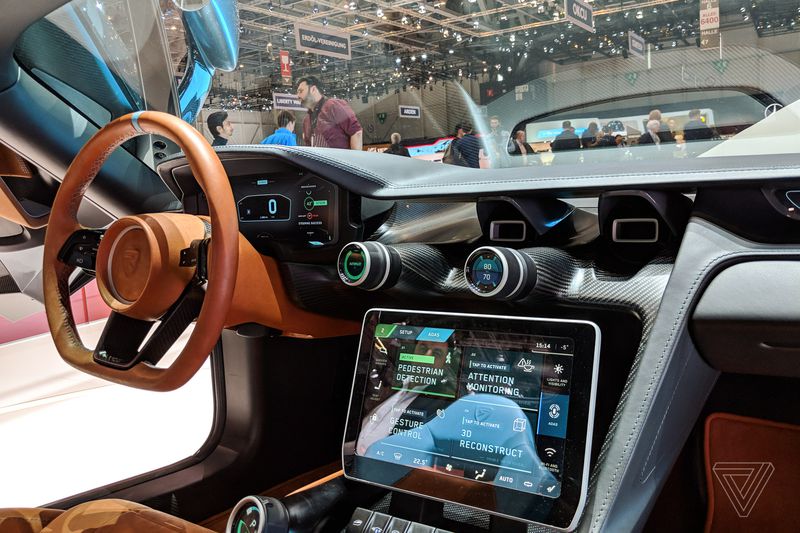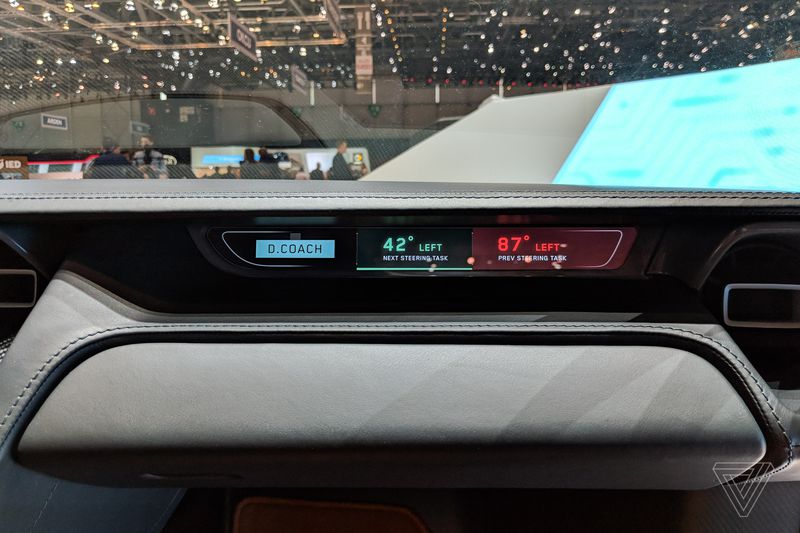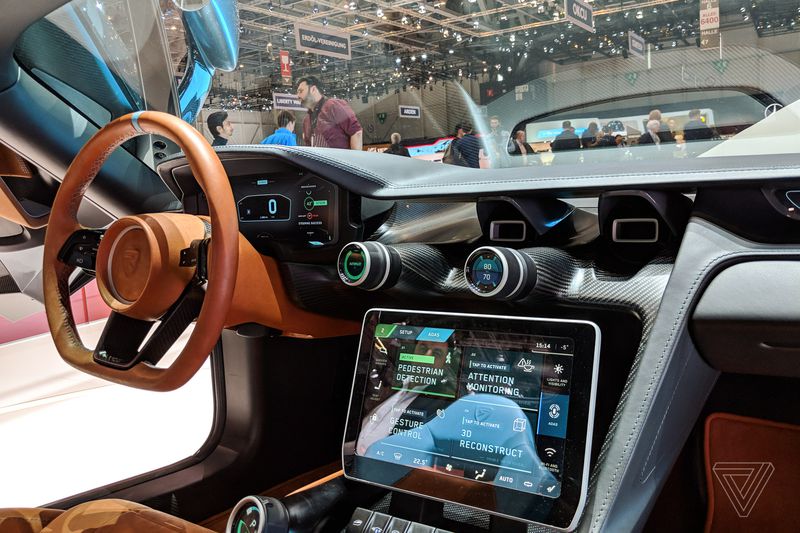 With all the technical information aside the Rimac C2 will go on sale in 2020 with a price tag of 2 million Euros. Since only 150 units will be produced so many of us will never be able to see one let along buying one. But let us just appreciate the technology which will power the cars of the future and one day come to the car we can buy and drive.