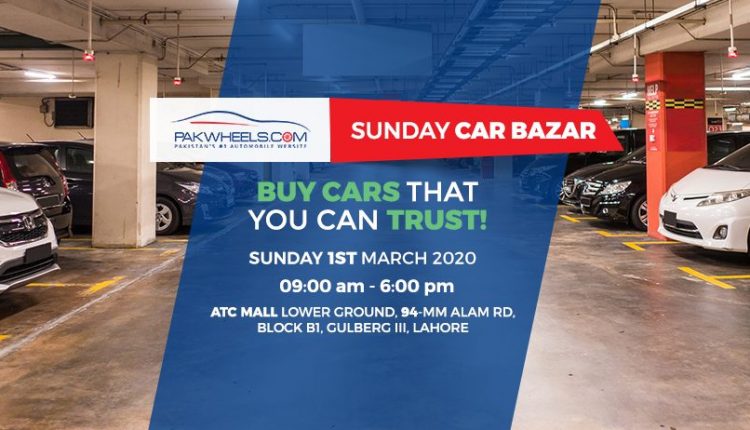 After conducting the first successful Car Bazar in Lahore, PakWheels.com brought the second episode of the transactional event in the heart of Punjab and undoubtedly it was a great success. 
PakWheels.com Sunday Car Bazar was held on 1st March 2020 at ATC Lower Ground, 94-MM Alam Road, Block B1, Gulberg III Lahore. In this single-day event, people had the opportunity to buy and sell the car. And surely dozens of deals were made, both sellers and buyers were happy and appreciated the efforts which PakWheels.com is doing to make buying and selling of vehicles easy and hassle-free.
In a country where buying and selling is quite a harsh activity, PakWheels.com is making it easier for people by organizing Car Melas and Sunday Car Bazars in the country.
What is Sunday Car Bazar?
PakWheels Sunday Car Bazar is a newly introduced concept to promote cars managed by PakWheels directly. These cars are thoroughly checked by PakWheels experts, and detailed inspection reports are attached. These cars are in good condition and are available for sale.
If you want PakWheels team to sell the car at the best price for you, then avail  PakWheels Sell it for me service and get the best deal for your car.
If this Sunday Car Bazar left you wanting for more, then wait till PakWheels.com brings another episode of its car Bazar series to Lahore.