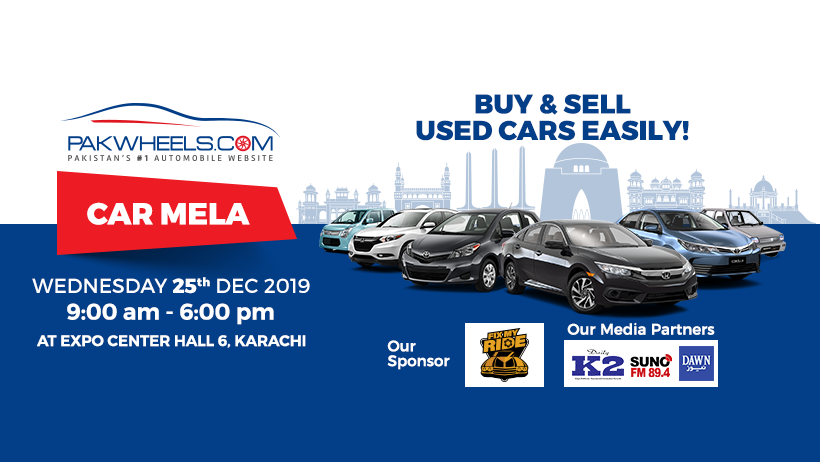 PakWheels.com Car Mela has become a huge phenomenon in the country, people wait for the event to come to their city. Second PakWheels.com Car Mela was held inside Hall no. 6, Expo Centre, Karachi, from 9 am to 6 pm on the 25h of December 2019.
Find out what the seller has to say about his experience at Karachi car mela:
With dozens of deals made between potential car sellers and buyers, PakWheels brought automotive vibrancy to the City of Lights like never before. Thousands of men, women, and children were seen at this car mela, checking out their favorite cars, taking pictures and selfies and having a great time altogether in a safe and family-friendly environment.
Just a reminder, PakWheels Car Melas are held in various cities, where hundreds of cars including SUVs, Sedans, Hatchbacks, and Kei Cars are parked for buying and selling purposes. In addition, the biggest attraction of these melas is the presence of a large number of Managed by PakWheels cars  – good-conditioned cars with inspection report attached.
PakWheels' media partners for the event were Daily K2, Suno FM 89.4 and Dawn News. Moreover, the sponsor of this amazing event was Fix My Ride.
If this car mela left you wanting for more, then wait till PakWheels.com brings another episode of its car mela series to Karachi.