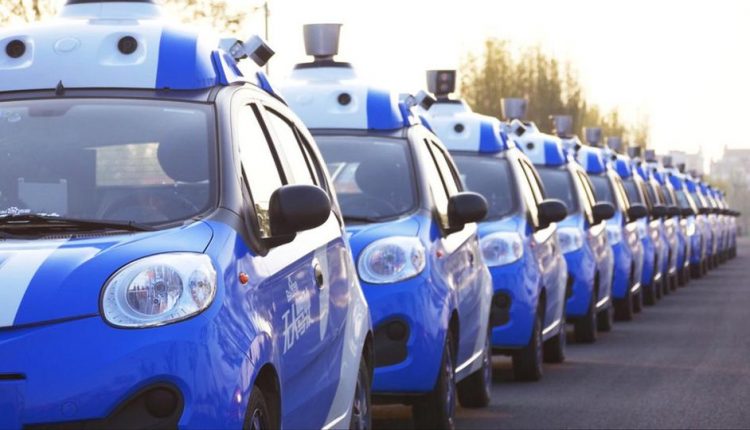 Future Of Commuting Services Is Here!🚗
How do you feel about travelling in a driverless car? For most people, it's a joke and not even a funny one. But there are some adventurous souls who call riding in a self-driving car fun and believe that it's a thing of the future. China's tech giant, Baidu (yes, the search engine), is one of the believers. The company has officially launched a self-driving taxi service in Beijing. Here are the details.
China has welcomed the age of driverless cars with a paid taxi service. They are calling it the Apollo Robotaxi since there is no human driver; instead, a robot is behind the wheel.
On May 2nd, our fully driverless Apollo Go Robotaxi service opens to the public in Beijing! People can soon hail a #robotaxi without anyone behind the wheel in Shougang Park, which will host parts of #Beijing2022, marking the launch of China's 1st paid #autonomousvehicle service.

— Apollo Auto Platform (@ApolloPlatform) April 29, 2021
Apollo Go Robotaxis in Beijing
Running in an area of about 3 square kilometres, about 10 Apollo robotaxis pick up and drop off passengers at eight stops in western Beijing's Shougang Park. Each ride costs $4.6 (30 yuan).
Passengers can call a robotaxi with an Apollo Go app. When the taxi arrives, passengers verify their identities and scan a health code before getting in. The vehicle starts to move after detecting that passengers have fastened their seat belts. There's also an age limit of 18 – 60 years for the passengers. 
While there is no driver, the vehicles have a safety member in the front passenger seat. The robotaxis are also remotely monitored by the company, so timely support can be provided in case of emergency.
Public Reviews
Apollo Go Robotaxi service has carried more than 210,000 passengers in three cities across China, and there are mixed reviews. Some have appreciated the new technology and recommended others to experience the fun. Others have expressed their concerns about robots' ability to deal with sudden changes on the road. 
Overall, the self-driving taxi technology is a success for China. Baidu is aiming to expand the service in 30 cities in the next three years. Go Baidu!
For more international auto news, keep reading PakWheels Blog.