Suzuki has been popular in our market mainly because of the affordable low priced cars and cheaper maintenance. Ever since they stepped in our market, the 'Suzuki' badged vehicles were apple-of-eye for most automobile buyers of our country with a limited budget. Suzuki vehicles first appeared in our market during the mid-70s when pickups were being assembled at Naya Daur Motors and Awami Autos Ltd. Later imported Carry Van and Custom Car (also known as SS10/Fronte550) with two-stroke engine also appeared during the late 70s.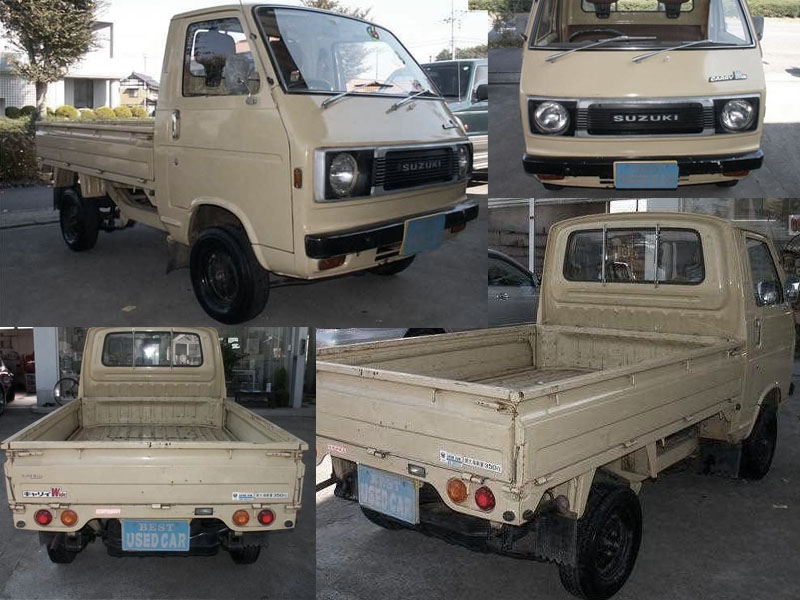 Pak Suzuki Motor Company Limited, however, was officially formed in August 1983 as a joint venture between Pakistan Automobile Corporation Limited (PACO, represented by the Government of Pakistan) and Suzuki Motor Corporation (SMC) Japan. The company started commercial production in 1984 and was privatized in September 1992 while SMC progressively increased its equity thus acquiring the stake of PACO. The company today is the largest player in the industry with over 50% market-share and a virtual monopoly in the ever growing small car market.
Also Read: Pak Suzuki Threatens To Move New Investments To Iran, Express Doubts Over Celerio Launch
Pak Suzuki was the first passenger car manufacturer in the industry when the commercial production started in 1983/84. Suzuki FX was the first vehicle to be produced with an 800cc engine and was priced just around PKR 45,000 for a brand new car. The FX was almost three times cheaper than most vehicles available in the market back then. And even after 30 years of its life in our market, it is surviving strong and holds a decent resale value too.
During the mid-1980s, a local engineer Mr. Khalil ur Rahman (late) developed Pakistan's very own 1000cc pickup called as 'Proficient.' It competed in the small pickup and medium truck market. Proficient trucks were as good as most of the foreign brands and were cheaper as well. However, the Proficient project suffered badly due to lack of support from the government, which then introduced an untimely policy of concessionary rate on CBU imports of Suzuki pickups (known as 'Ravi' today), same capacity as the locally conceived Proficient.
I still remember Proficient pickups back in my school days, when we visited their dealership which was located behind Rabi Center, Tariq Road, Karachi. We envied the Pakistan made pickups a lot but were unaware that their fate was not bright enough. The government policy hurt the local project very badly, and the decision makers back then opted for the Suzuki CBU imports rather than supporting a home grown brand.
In 1988, Suzuki launched the 1000cc Swift, as well as Alto 800cc which replaced the locally produced FX. By 1991, SMC had acquired additional 15% shares from PACO enhancing its shareholding to 40% and thus taking over the management. In 1991, Pak Suzuki started its operations of a new assembly plant at Bin Qasim, and that was the time when Suzuki vehicles were rebadged to famous regions of Pakistan. The Swift hatchback was rebadged as Khyber, Alto was now called Mehran, Swift Sedan became Margalla, and Suzuki Carry and Pickup became Bolan and Ravi respectively.
Also Read: This V8-Powered American Suzuki Khyber [Chevy Sprint] Can Be Yours For $44,995 Only
Suzuki vehicles enjoyed good sales due to a good reputation, low maintenance cost, and no competition since imports were halted in favor of local production already. For up to 6 years, locally produced Suzuki vehicles were not available in metallic colors; paint quality was below par, optional trims were not available for most models but still the cheaper yet easy to maintain Suzuki vehicles sold quite well.
Suzuki entirely dominated the small cars as well as small trucks and vans market, the other two manufacturers Honda and Toyota only focused on sedans 1.3 liters and above. Suzuki's only presence in the 1.3-liter sedan segment was its Margalla sedan which enjoyed handsome sales as it was the only entry level sedan in the market up until 1996. Suzuki had to replace Margalla, with Baleno sedan in 1998 because of the launch of Honda City which swept the entry level sedan market and affected the older Margalla quite badly.
Suzuki Baleno, the successor to Margalla sedan, remained the most technically advanced vehicle of our market throughout its eight year production period. It was the first local Suzuki to be offered in metallic colors; it was the first 1300cc car of our market to offer an 'Electronic Fuel Injection' system (EFI). For a limited period, it was also available with a 1.6-liter engine in the GTi trim. It was the first Suzuki to carry a true facelift in 2002. It was also the first 1300cc vehicle to come equipped with an engine immobilizer in the facelift models.
But Suzuki's main problem has always been 'competition'. While low budget cars kept on selling in good numbers due to lack of competition in the segments, Baleno, just like its predecessor Margalla had a hard time keeping up with time. By 2002, Toyota had launched the E120 Corolla which was modern and leaps ahead in terms of visual styling compared to the decade old E100 Corolla it replaced. Similarly, the arch rival Honda City had replaced the old SX8 with the GD City (iDSI) in 2003. Baleno despite being well-equipped looked outdated with a low flat hood and typical 90s styling. In 2005 eventually its production came to an end since the 1300cc Corolla Xli and City iDSI took away the major market share from Baleno.
Also Read: Honda City, Amna Haq And A Whole New Type Of Car For Pakistan
In the year 2000, Suzuki replaced Khyber with the Cultus, which was basically a hatchback version of the Margalla sedan they discontinued a couple of years before, as well as a 1000cc Alto hatchback was launched. Perhaps because of the fact that the year 2000 saw some competition in the 1000cc hatchback in the form of Hyundai Santro offered by Dewan Motors. In 2001, Suzuki started to roll out factory fitted CNG vehicles and in the same year, SMC increased its equity to 73% in Pak Suzuki. In 2002, Suzuki launched a facelift for Alto hatchback which was the same year when better looking Santro Club replaced Hyundai Santro Plus.
In 2005, Suzuki introduced the Liana sedan which was a replacement for the aging Baleno. Local production of Suzuki Liana started in 2006 as initially the sedan was being imported. Liana sedan did well in its initial years of production. However, the sales kept on a decline in following years up to a time when there were hardly a dozen units were being sold in an entire month. Towards the end of its production, Liana sold at an average of just 160 units a year, compared to Baleno whose average sales were around 4,000 units a year.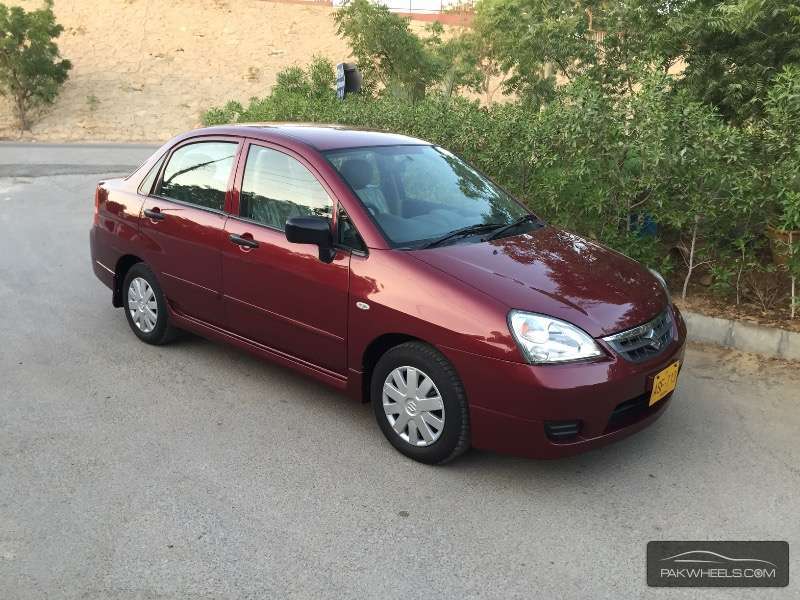 Liana is a car that holds a very negative impression among people, there are a few things attributed to its failure. First it was a Suzuki, the spares of which were as expensive as Honda. People expect Suzukis to be easy on pocket since they used to be this way since the 70s. Suzuki still heavily relies on producing obsolete cars such as Cultus, Mehran, Bolan and Ravi the maintenance of which is next to nothing. Even discontinued models like Khyber, Alto, and Margalla were very easy to maintain, and spares were dirt cheap. This, however, wasn't the case with the Liana. Next issue was the way the car looked; people never really envied the design. Despite the tall height of the car, the low front bumpers used to get brushed on speed breakers and bumps ever so often.
Also Read: Cars That European Automakers Should Bring To End The Reign Of Suzuki Mehran
It came with a factory fitted highly advanced Sequential Ignition System CNG kit (SIS) which even the dealerships had a hard time to understand and fix. Mechanics had a tough time due to its engine architecture. For example, as one of our senior members mentioned on PakWheels forums:
"Even thermostat cannot be changed without taking out the intake manifold. Taking the timing cover off means taking off, power steering pump, main pulley, AC compressor and one foundation. After that, there are around 20 bolts to work with. If head gets de-shaped, there is not much room for facing as the timing cover is a single piece and is a tight fit. Nightmare for any mechanic as even a gasket change required the engine to be taken out and if you try to do it without taking it out, it's a 5-hour job to dismantle only. Also, heating problem is common because of a stuck thermostat in the closed position."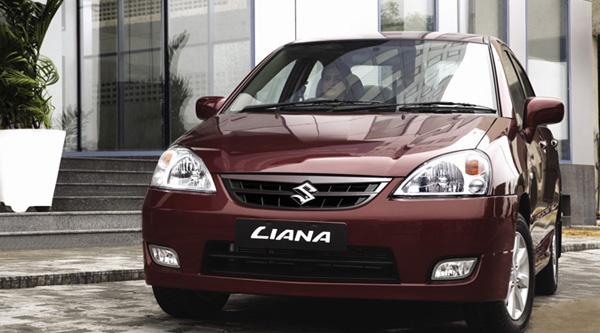 Suzuki is yet to launch a replacement for Liana in our market. It won't be wrong to say they have lost their position in the 1300cc sedan segment. In 2010, the 1300cc Swift hatchback was launched by Pak Suzuki. The car which was available in international markets since 2004, but Pak Suzuki was six years late to introduce it to Pakistan. Although the car had the same M13A engine found in the Liana, still it's said to have an improved head and doesn't create issues which Liana was prone to.
Initial years for Swift were tough; it became the victim of Pak Suzuki's own medication. i.e. people preferred an obsolete Cultus with cheaper maintenance over a modern day Swift. Eventually, Pak Suzuki had to discontinue the Cultus VXL trim in order to boost sales of Swift, and it worked. In 2011-12 Swift reached its highest sales ever selling more than 7000 units in a year but then sales started to show a decline. Now being six years old in our market without any change, its sales are around 2,500 units a year only. Used imports from Japan have also played their role in diminishing the Swift sales; Pak Suzuki needs to bring a facelift or work hard to regain its market share.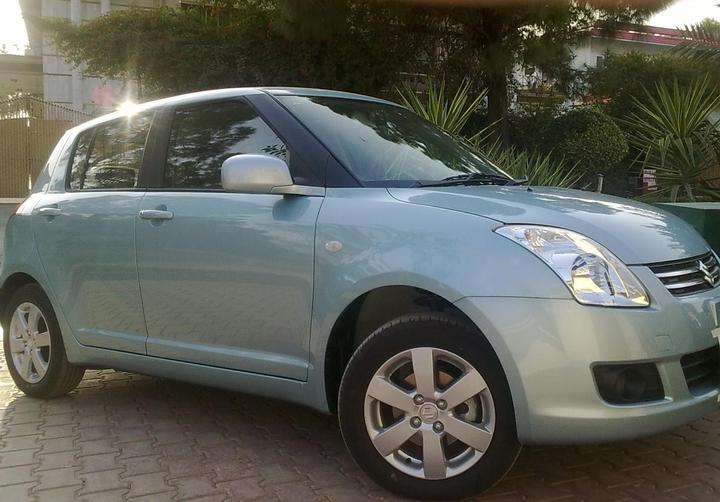 Wagon R was the latest offering by Pak Suzuki, launched in 2014 as a replacement for its 1000cc Alto. The unusual looking Wagon R saw a hard time picking up sales but is now steadily improving after already been in the market for a couple of years. Provided there is no competition in its class; people are forced to buy one if they wish to purchase a car from this segment. Despite missing out some features and some awkward looks, it remains an updated offering by Pak Suzuki compared to the rest of the vehicles in their lineup.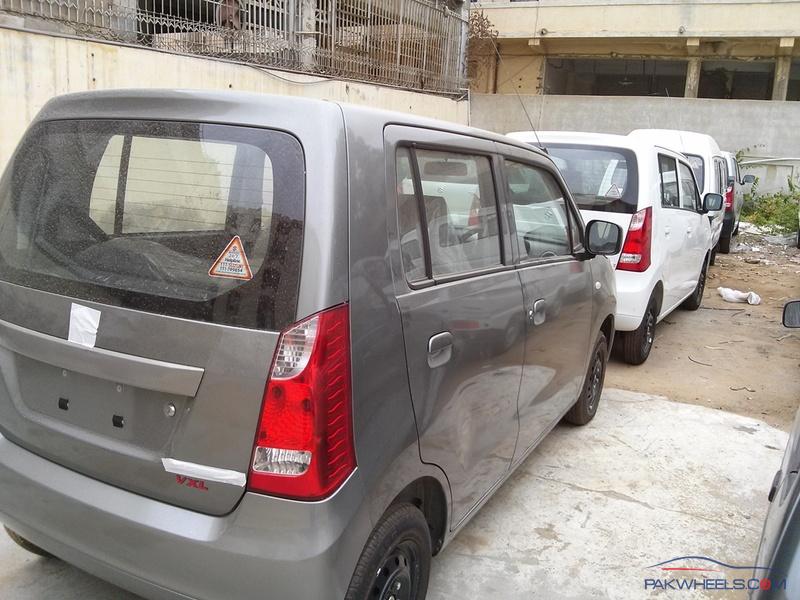 Pak Suzuki is the largest automobile assembler of our country having achieved enormous sales volumes, it remains the oldest player of the market and got huge support from the government in every way. But if we look back and review its history in our market, a majority of the vehicles it sold were outdated, missed out basic features, lacked safety equipment while the quality control has been questionable.
After the new auto policy 2016-21 was announced, Pak Suzuki expressed its concerns over the policy and termed it 'devastating.' They also indicated to shelve their investment plans in Pakistan and further demanded that the government should revisit the auto policy. What Pak Suzuki needs to understand is that they cannot sell the 30-year-old obsolete cars till eternity. But it remains the fact that these obsolete cars make up nearly 85% of Suzuki's sales in Pakistan.
Also Read: Pak Suzuki Wagon R VS Imported Suzuki Wagon R – A Brief View Of Both Cars
By selling obsolete cars in high prices, Pak Suzuki has actually created huge problems for its own to face. While the company may have churned huge profits by selling these cars in large numbers, it is now hindering them to introduce newer vehicles as well. People are happy to pay a huge amount of money for cars like Mehran, Bolan, Cultus only because they are cheaper to keep and run but hesitate to go for modern vehicles even if they offer good value for money, examples of Wagon R, and Swift are quite evident. By unnecessarily stretching the production span of these cars, there has been no transition at all. You cannot expect people to buy a car with a leaf spring setup one day, and expect them to go for a K-series motor the next day. Had they kept updating/introducing newer vehicles, it would have been a lot easier not only for people to adapt to the change, but would have helped Suzuki stay ahead of the competition.
The new auto policy will bring a lot of competition in coming years, and there is a possibility Suzuki will have difficulty keeping up with the competition. As the past speaks none of the vehicles offered by Suzuki have survived in a true competition, every successful Suzuki vehicle had no direct competitor in its class. Mehran used to cost PKR 90,000/- back in 1989, now after nearly 27 years the price is almost eight times higher while the technology has become three decades old.
Also Read: Pakistan Approves The New Auto Policy For The Next Five Years
It's just like asking people to buy Nokia 3310 at a price which can buy them a Smartphone with a fast processor, camera, 4G and what not. It won't be easy for Suzuki to keep selling outdated cars for long, especially when there is serious competition ahead in the market. Suzuki needs to thoroughly revise their lineup and prepare for the upcoming competition rather than running away from it.