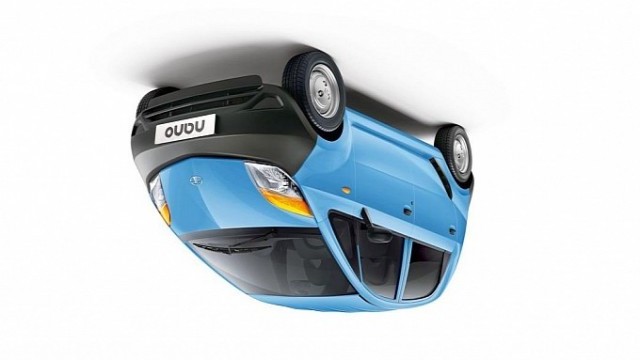 Tata Nano: Cutest Life Threatening Rollover
Tata Nano is considered to be the world's cheapest car, and by the looks of the video below, just as safe as a rickshaw. Take a look at the video below and watch it roll over like a stunned goat. By the looks of it, it was not doing any insane stunts. It had three people inside and although the turn was sharp, it still doesn't warrant the eagerness of Nano to go belly up like a puppy. Looks kinda cute though!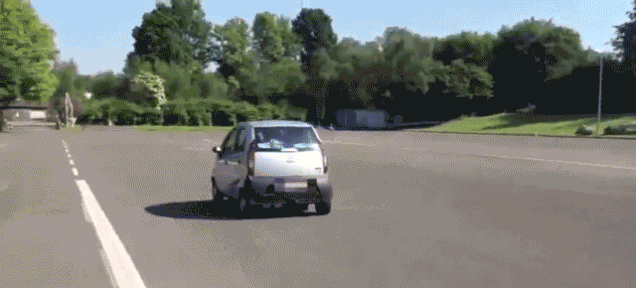 Those tiny wheels though, I mean I get the point of Tata Nano and why it is so cheap, but by Merlin's beard!, those wheels are tiny. It looks like a Vespa scooter has grown four wheels now but the stability hasn't improved much.
The video was shot in Germany and later surfaced on a Czech automotive forum. According to the news article, the driver broke his arm in the rollover. Some also claim the video is fake and it was not an actual road test accident but Nano was deliberately made to fall flat on its side. The source of the video is kinda sketchy and no one can blame you if you have reservations about the video. Have a look and judge it yourself.