With increasing popularity of hands-free experiences, the automobile industry seems to have been experimenting with the autopilot modes for quite some time. However, the practicality of such systems still seems to be questionable. The newest in the news has been Tesla's Model X with its autopilot system, which recently led to a fatal car crash resulting in the demise of the driver.
Also Read: Uber autonomous vehicle kills pedestrian
As confirmed by the company, the car had activated the autopilot mode, which is capable of handling some driving tasks on its own.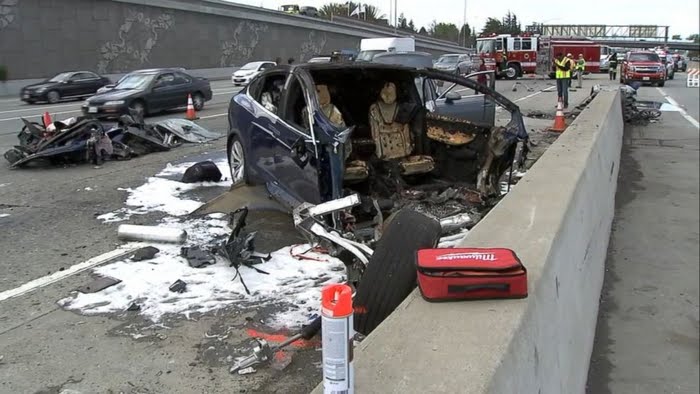 However, the little evidence seems to be there to point fingers against the autonomous car system as the vehicle suggests the fault lies more on the driver's end, who was warned before the crash to keep his hands on the steering wheel. The 38-year-old man couldn't survive the impact and died shortly after the crash at a nearby hospital.
As confirmed by Tesla,
"The driver had about five seconds and 150 meters of unobstructed view of the concrete divider with the crushed crash attenuator, but the vehicle logs show that no action was taken."
Regardless of how the driver acted out seconds before the crash, the autopilot system was unable to detect the concrete divider, while it was nearby. The crash took place near Mountain View, California where the traffic was also disturbed for hours and two other cars were reportedly affected.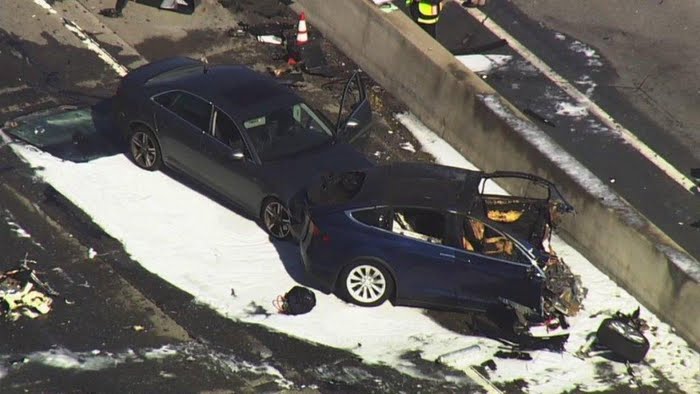 An investigation is also underway by the National Highway Traffic Safety Administration, but no official statement has been issued by them so far. The same is also being investigated by the National Transportation Safety Board.
A recent statement came this Friday from Tesla stating that the
"Autopilot does not prevent all accidents – such a standard would be impossible – but it makes them much less likely to occur. It unequivocally makes the world safer for the vehicle occupants, pedestrians and cyclists." In addition to this, the company also said that "there is one automotive fatality every 86 million miles across all vehicles from all manufacturers. For Tesla, there is one fatality, including known pedestrian fatalities, every 320 million miles in vehicles equipped with Autopilot hardware."
After Uber's self-driving car accident, Toyota Motor announced that the company is suspending the testing of its autonomous vehicles following the incident. The accident involved one of Uber's self-driving vehicles colliding a woman in Tempe, Arizona, and causing the death of the said woman.