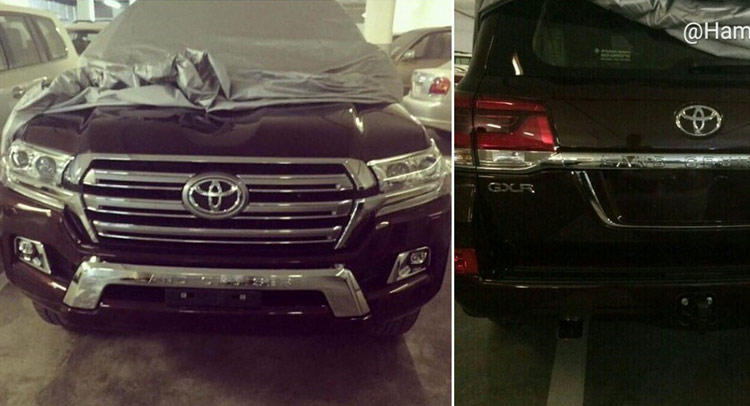 The All New 2016 Toyota Land Cruiser
If you recall, we supplied you with the leaked images of the 2016 Land cruiser which was disappointment for some and revolutionary design for many. The viral photos on internet this time are not of some magazine, instead it's an actual face lifted 2016 Toyota Land Cruiser.
Thanks to Instagram user @hammad1two3, who also posted previous images of 2016 facelift, we have these image of the 2016 Land Cruiser. The vehicle is located somewhere in a Gulf State, probably at a Toyota's showroom.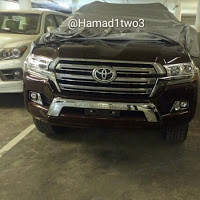 The all new Land Cruiser has a much more aggressive look making it even sharper by adding the chrome elements around it. If you notice under the chrome on the head lamps it looks like Toyota has given daylight LED bulbs too. If you try to notice the hood, it has got some different curves this time. The rear of the SUV is almost the same just with sporty tail lamps, which are expected to be all LED.
The variant shown in the photos is a GXR, which probably means it has a dual VVT-i V8 engine producing 360 hp and 540 Nm of torque. The V8 is mated with a 6 speed auto gearbox. Although this is a fully loaded model, chances are new Land Cruiser will be offered with a basic variant powered by Toyota's new 4 cylinder GD series turbo diesel engine.
It doesn't seem that the 2016 LC is going to be much different than the previous one until some new features are revealed. As Toyota's Land Cruiser is a global model, there won't be many changes to it so all those who were waiting to buy the new variant, this is it.