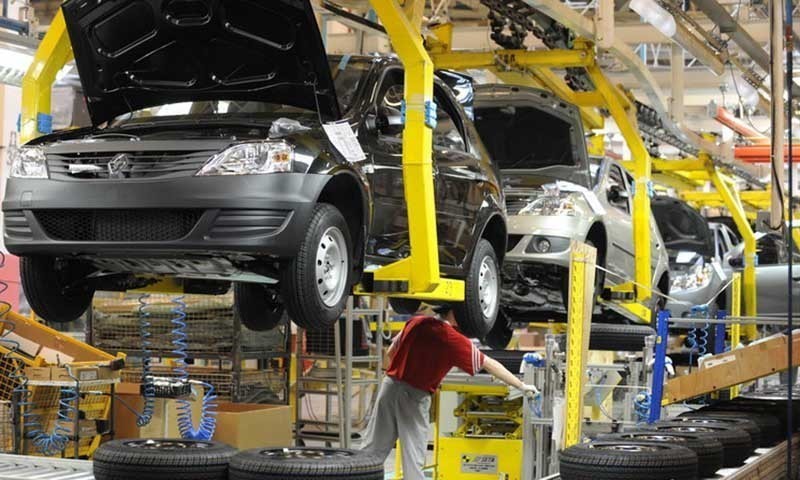 The Oligopoly Of Existing Pakistani Carmakers And The Challenges For The New Entrants
The Big 3 automakers have been ruling over the market for quite some time now. And it would not be easy to break the oligopoly for the new players and enter the market without any hurdles.
Chevrolet made entry into Pakistani market in December 2005 in collaboration with Nexus Automotive Limited. Nexus used to import and assemble the vehicle to ensure that the vehicles met the standards set by the Chevy.
Also Read: Pakistan Approves The New Auto Policy For The Next Five Years
In late 1990s Dewan Farooque Motors Limited (DFML) started production and distribution of vehicles by Hyundai Motor Company and Kia Motors Corporation, both brands were pushed out of the market by Big 3, and in some ways, the government's attitude and policies aided their exit. Well considering the tone of policy makers has changed quite a bit with the release of new auto policy, following are some the points that the new entrants who are interested in setting up their shop in Pakistan might need to keep an eye on:
Resale value:
Have you ever wonder despite all the drawbacks and criticism, Suzuki Mehran is still in the game and playing well? Of course, you have. It has great resale value. If you have bought a brand new Mehran in the year 1999 (approx. invoice price Rs250,000), you can still sell it above its original price in the market. By this standard, a Suzuki lovers can win an argument that he/she has used the car for free over the entire decade.
To the most of the Pakistani consumers, resale value counts more, ignoring the fact that purchase power of the money declines over the period. Resale value would be a great challenge for the new players as it can lead to an exit of names like KIA that had lower resale value.
Also Read: Here Are Few Car Options Under Rs5 Lacs In Pakistan!
Spares Parts:
Again, why Pak Suzuki is not upgrading their product line, despite all of these advancements in technology and constant criticism? Because you can easily fit in spare parts of early 2000s Suzuki models into their respective latest models. From side mirrors to door handle to windscreens and more, things are interchangeable. Cars like Mehran that has been in production for more than a decade enjoy this phenomenon a lot. Same goes for Honda and Toyota up to some extent.
You can easily get the genuine spare parts directly from the authorized dealer or in a local market at a very affordable price. Used parts also cover the market to some extent for Suzuki vehicles but more for cars like Toyota and Honda (kabli parts).
Chevy Joy was arguably far better car than any other available small hatchback of its time in Pakistan in terms of safety, comfort and mileage. But everyone knows how it failed to capture the market. Not only were its spare parts expensive, but they were also hard to find.
New players must have to ensure that spare parts of their vehicles are not only cheap but easily available.
Maintenance:
As compared to a German or an Italian automobile, the maintenance cost of Japanese cars, especially in Pakistan, is relatively low. The big3 have the maintenance center almost in every major city in Pakistan. Most of the services cost are fixed and preferred by the car lovers.
If your Suzuki or Toyota Corolla stops in the middle of a road, you can get their mechanics or electricians easily and will charge you reasonably. In contrast, if you have a BMW, it would not only be difficult to find a suitable mechanic/electrician, but he will also charge you a lot, leading to higher maintenance cost.
Also Read: 5 Things To Check When Buying A Used Car
Economy of scales:
If you increase the number of units produced at your plant, it will lead to a decrease in fixed cost of your product, which will result in lower cost per unit. Keeping the sale price constant it means higher profit. Higher profits and control over market price makes you strategically strong to tackle sort of competitive move that may try to undermine your strategic position.
Currently, all of the big3 reaping the benefits of economies of scale, with Pak Suzuki on the top. It means all of them are strategically strong. They have a wider control on the prices of their units. In the case of the reduction in market share, they have the benefit of the flexibility of the price.
On the other hand, new entrants would have limited control over the market and flexibility of price. And the reduction in productions/sales means higher per unit cost.
But, although new entrants have a huge task in front of them, if they play their cards right, they will enjoy a long term relationship with Pakistani auto consumers.