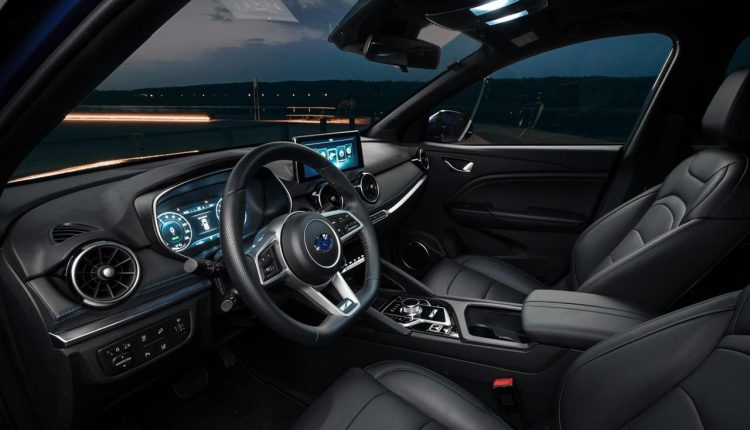 This is When DFSK Will Launch its 1st EV CUV in Pakistan
So, another day, and another SUV rather a CUV (Crossover Utility Vehicle). What is CUV, you ask? Don't worry; we are here with an explanation. The CUV is built on a hatchback platform with body and frame as one piece known as unibody construction by the manufacturers. And DFSK is going to launch it in Pakistan.
As per our sources, DFSK is bringing this vehicle, and the cherry on top is that it is an Electric Vehicle (EV). According to reports, the name of this vehicle is SF3, which is an entry-level 5-seater CUV. And here are the exclusive pictures of its interior.
When is it Going to Launch? 
As per reports and company sources, DFSK will launch it in next couple of months or first quarter of 2022, meaning you don't have to wait too long for this EV. However, there is no information about the price of this vehicle.
Per Charge Travel: 
As per the company, this car will come with a 400-kilometre range with one charge, which indeed is fabulous. And being an electric vehicle, it would also be very beneficial for the environment, which is the need of the hour.
Other Expected Launch by DFSK: 
In other news, the company is all set to add another crossover to its SUV lineup. It's the youngest sibling of the Glory family, known as the DFSK Glory 500. As per reports, Regal Motors will launch the new SUV in October 2021. 
DFSK Glory 500
The newest addition in the DFSK car lineup is a 5-seater subcompact crossover SUV. The DFSK Glory 500 is 4.3 meters long, 1.8 meters wide, and 1.6 meters tall, featuring a 1.5L engine mated to a CVT gearbox. 
Here's what else this new Glory SUV has to offer.
116 Horsepower

147.5 Nm Torque

Voice Command Function

Automatic Headlamps

Automatic Wipers

Electronic Parking

Brake Auto-Hold

Panoramic Sunroof

Floating 7-Inch Touchscreen

Multi-Function Steering Wheel

Two Airbags

ABS with EBD

Reverse Assist
Expected Price 
As per reports, the expected price of DFSK Glory 500 is Rs. 3.5 million, which is less than Glory 580 and 580 Pro.