I have had the pleasure of learning 'How to drive a Car' in my uncle's Mehran car, when I passed my intermediate exams back in 2012. When I was looking for my admission, my uncle was kind enough to lend me his Mehran, since I had to travel back and forth from my village to Lahore quite a lot. On the plus side, it gave me the liberty to sight-see the provincial capital of Punjab. During my experience with Mehran, I had to face quite a few issues that always annoyed me. When I shifted to my hostel, I just forgot about them. But now that I have an opportunity to share my experiences with fellow auto enthusiasts, I decided to pen down Mehran's shortcomings through my experience and some extensive research on this matter.
So, let's go ahead and skim through the list.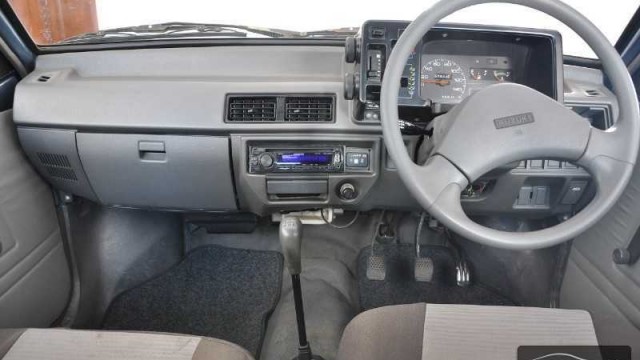 #1: Rattle Rattle…. Bang Bang
If you have ever owned a Mehran or have travelled in it, you must have experienced those annoying and squeaky noises from the interior of Mehran, which just make you want to pull your hair out. And if you did not have any after-market stereo installed or you were just traveling on a gravel road, then you have my sympathies. Due to spending a lot of time with Mehran and regular visits to different mechanics, I reached to a simple conclusion that this problem does not have a permanent solution. It is obvious that the build quality of the car is low and the materials used in its making are very light, which are the primary cause for this noise.
The best you can do is to schedule a weekly appointment at your local mechanic and get your Mehran's screws tightened up. Or you can just drive on tarmac and carpeted roads.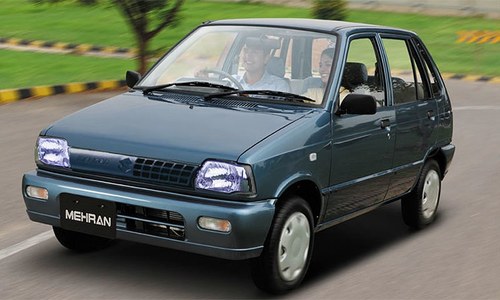 #2: The steering wheel moves to the beat
I know approximately 10 owners of Mehran, and 8 out of them have acknowledged that they had faced this issue quite a lot. This turning of wheel towards one direction is mainly attributed to an out-of-alignment wheel base, which brings me to point out that Mehran is probably one of those cars which are naturally tuned to go out of alignment. So, what's next? You might have noticed the bouncing of steering wheel in some of the Mehrans; that symptom is mainly attributed towards the loosened front-suspension of the car and it mainly happens when applying brakes. I had both of these issues in my Mehran, which made the car very difficult to handle in certain situations. This even forced me to change the tyres of my uncle's Mehran prior to their expected lifespan.
So to sum up everything, these issues with Mehran will wear out the car's tyres sooner than their lifespan. Make sure to get these problems fixed, if you notice them in your Mehran. On a side note, you might want to check the edges of your tyres, because old tyres get hard and crusted from the edges or you can apply the 'old school' coin technique to check the wear and tear of your tyre. This way you will know, whether or not you have to get your Mehran's tyres replaced.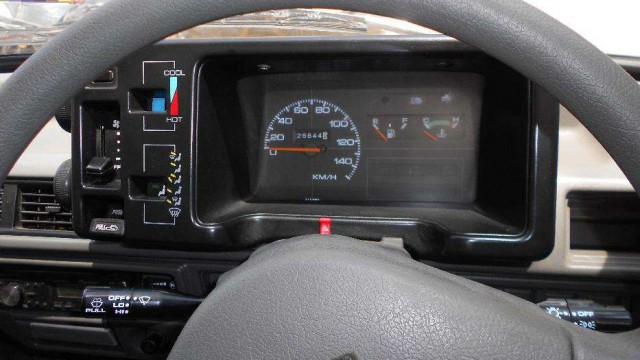 #3: Screeching sounds when you accelerate
I happened to come across this problem when a friend of mine asked me about engine noises. Since his Mehran was recently overhauled, I asked him to test drive his car and he agreed. The problem started to surface in higher gears; when I pumped the throttle to take the car beyond 70-80 kmph, a screeching sound started emitting from the car's front. I thought that the resembled to that off a loosened belt, so after immediately stopping at a petrol station; I checked the engine belts, which were reasonably in good shape. I couldn't understand the issue and when we went to the Mechanic, he wasn't able to diagnose the problem either.
It wasn't until a couple of days back when I stumbled across a PakWheels.com forums where other people were facing the same issues with their Mehrans and someone had suggested to check the wheel bearings, gear box and gear oil. This suggestion had possibly narrowed down the cause of the problem. Here I might add that two of the above mentioned suggestions were checked and they turned out fine, which left me with only one option. So I rang up my friend and we immediately went to a mechanic and asked him to check the wheel bearings. Surprisingly, the issue was with the wheel bearings. After getting them replaced, the car was running a lot smoother and without that screeching noise in the higher gears.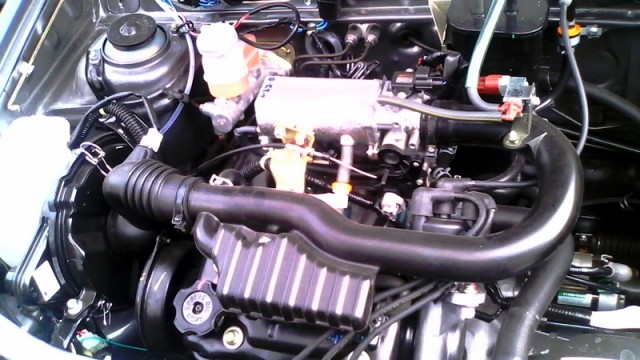 #4: Throttle missing issue
When I used to drive the old carburetor-engined Mehran, this issue was easily diagnosable by any mechanic. It was mainly due to fuel tank being air-locked or a minor issue with petrol-CNG conversion. But it seems that this issue has been arising a lot in the new Efi Mehran, which has led to a lot of people complaining to the company. Apparently, this issue surfaces in lower gears. When the AC is turned on, the car misses the throttle badly in 1st and 2nd gear but when it is shifted in to the 3rd gear, everything seems to be alright. People tried everything from releasing the fuel caps in timely intervals to letting in some air, which can attribute to an air-locked fuel pump.
Apparently, Pak-Suzuki has diagnosed this problem [in many cases] as to be the fault of fuel pump, which needs to be replaced. But I would advise that before spending money on this replacement, please ask your mechanic to increase the size of fuel breather pipe. The simple approach has solved this problem for many EFi Mehran owners; but some Mehrans might have genuine faults in their fuel pump so they will probably have to be replaced.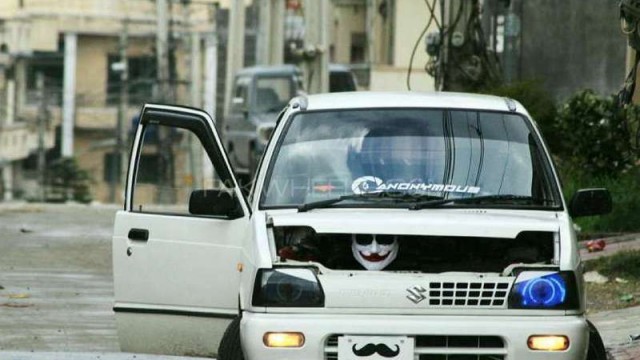 #5: EFi Mehran engine starting problem
I came across this problem mentioned by many on the PakWheels.com forums and decided to look into it. A call to my mechanic and he confirmed that people have been coming to him regarding this issue. The problem is that Mehran EFi fails to start up after you kill its engine, when you come back from a drive. In short, this issue can surface due to bad or advanced timing in the car's distributor adjustment. Or in a more severe case, you can get your starter motor and its solenoid checked. Moreover, if this issue still prevails, then you might need to get a relay installed, which is usually a solution if the car has a bad electrical wiring.
These were some problems which are faced by the Mehran owners on a regular basis and some of the solutions are based on my personal experience with this car. If you think that any other approach has worked for these problems or you would like to share any other problem of Mehran, then please go ahead and post them. I will make sure to take a note of them.