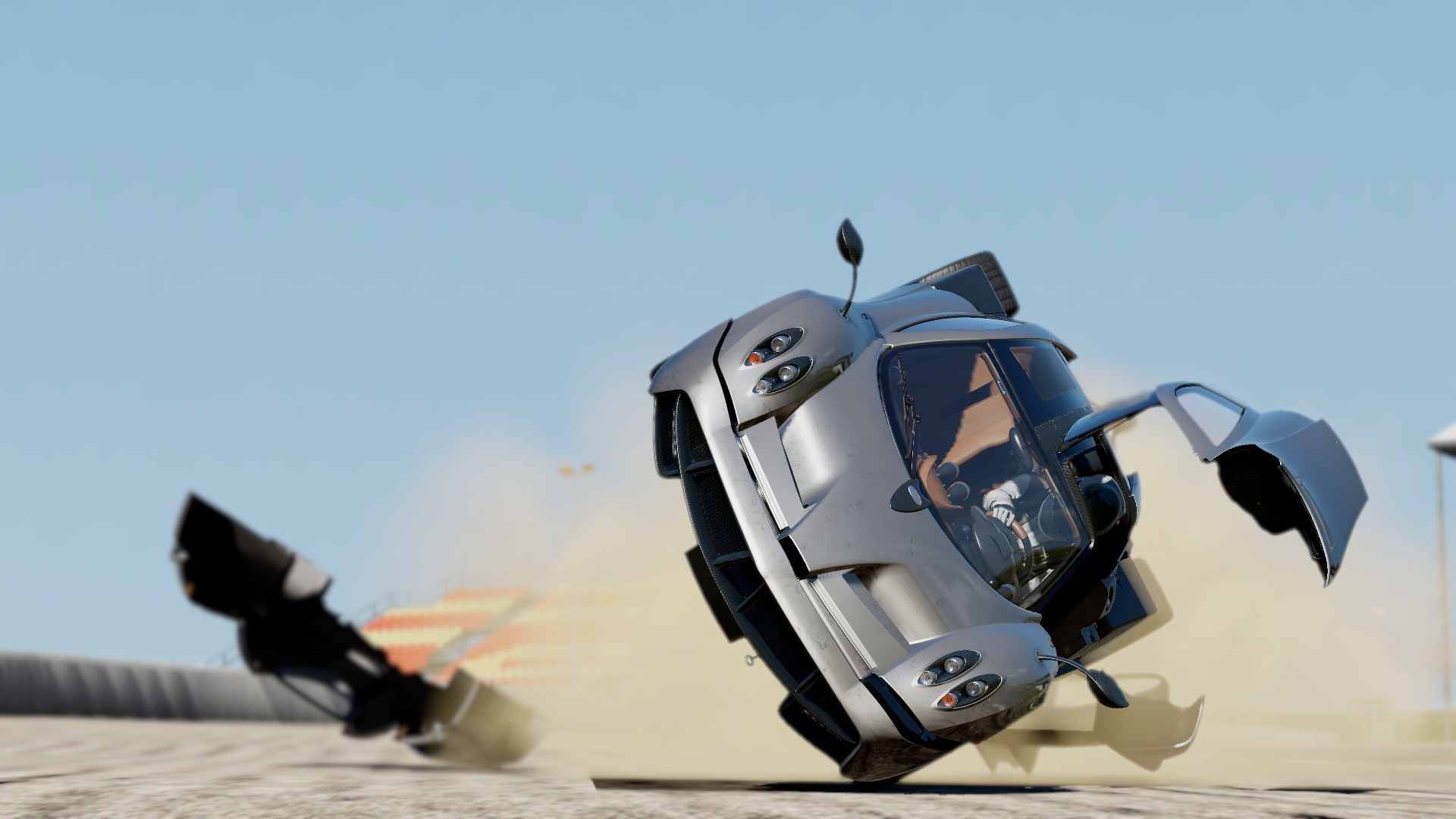 Top 5 Worst Supercar Crashes
For car enthusiasts, car crashes are their worst nightmares, but imagine if you are a rich car enthusiast and you crash your multi million dollar supercar, how would you feel? I know, I would be devastated emotionally. Let's review the top 5 supercar crashes and let the fact sink in that some of these cars are very rare.
#5 Bugatti Veyron
The Bugatti Veyron, the very first Hypercar launched nearly a decade ago, with only around 400 in total produced making this a very rare car indeed, so I'm sure it pains you as much as it does us to see the condition of this Veyron. Apparently the accident occurred when the owner's brother was driving the car way too fast around a bend in the wet and ended up crashing the million dollar Veyron.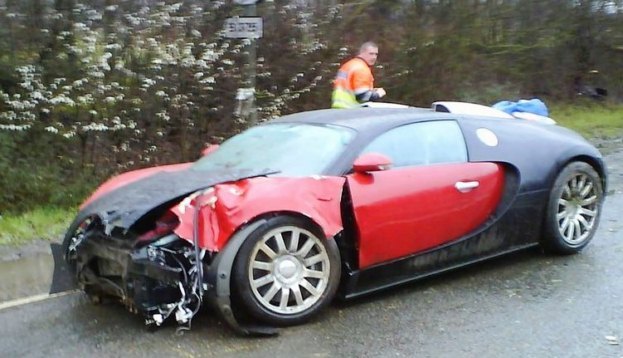 #4 Ferrari 250 GTO
The crash of this particular Ferrari 250 GTO is regarded as the most expensive car crash in existence, as the 250 GTO is one of the world's most valuables cars. In 2008 an anonymous English buyer bought this 250 GTO at auction for a record $28,500,000 that is a lot of money especially for a car but then again this isn't just any old car. It would surprise you to learn that the owner participated in a classic historic race with it and ended up crashing the car into another in slow traffic causing potentially millions of dollar's worth of damage.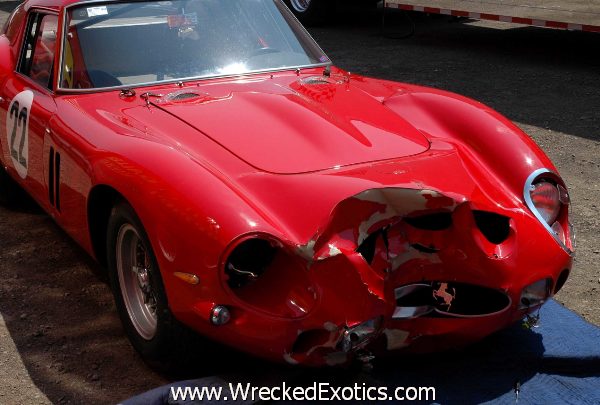 #3 Ferrari 458 Challenge
In 2013, on the Suzuka circuit a Ferrari 458 Challenge driven by driver Shigeru Teragima lost control of the car and eventually ended up crashing into a safety barrier at around 150mph, the car immediately disintegrated into a thousands of pieces leaving little visual clues that it was a car let alone a $350,000 Ferrari. Thankfully no was killed.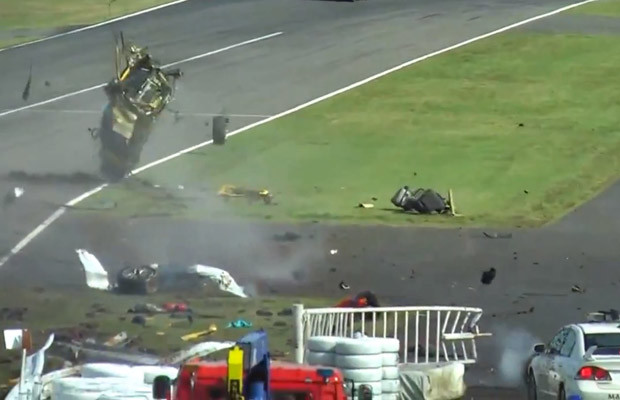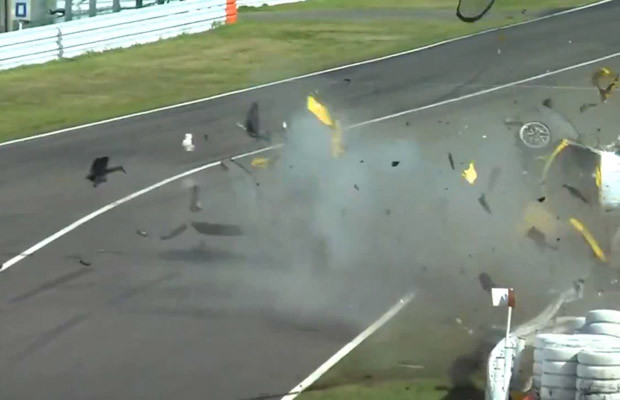 #2 Ferrari Enzo
In 2006, a 44-year old man named Stefan Erikssen was intoxicated while behind the wheel of his Ferrari Enzo and ended up crashing it at a recorded speed of 199 mph. The Enzo split in two upon impact the front being dislodged from rear section housing of the engine. The man only had suffered a bleeding lip and was arrested and sentenced to prison.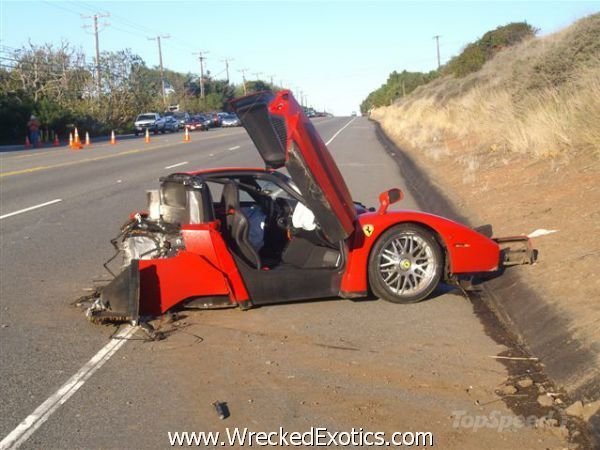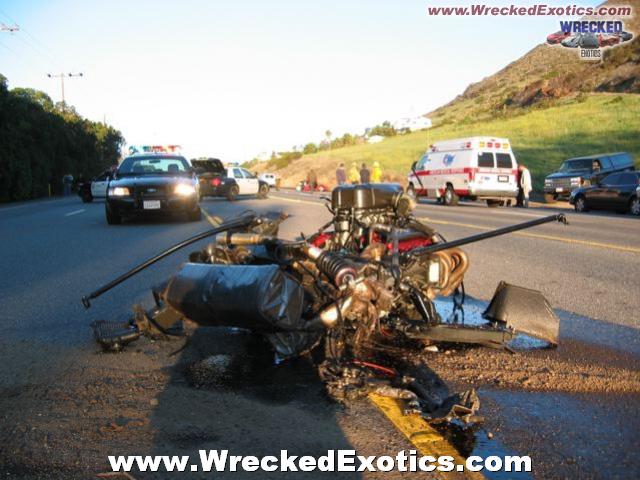 #1 Eight Ferrari's
I'm sure you must have heard about the famous car crash that occurred in Japan in December of 2011 when a group of car enthusiasts were driving from Hiroshima to Kyushu. It is thought the crash occurred when the lead driver hit a barrier after losing control of his Ferrari while trying to overtake in damp conditions, this caused a chain of crashes as the other drivers going around the same bend were unable to avoid it and ended up crashing into one another. It was truly a sad sight to behold but luckily none of the occupants were seriously injured. It was also reported that the crash involved three Mercedes and a Lamborghini Diablo. The Ferraris involved in the crash included the F355, F512, F355, F430 and an F360.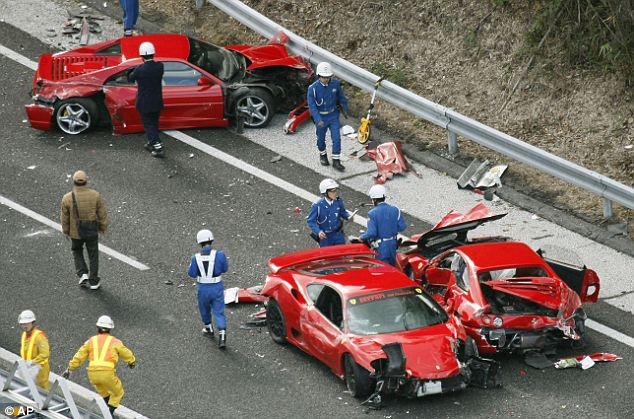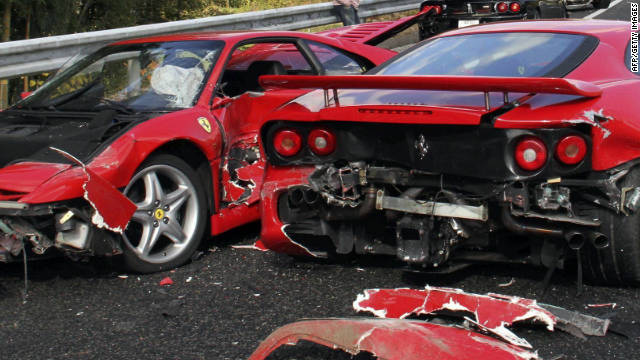 Read More: The Next Generation of Supercars: Faster, Lighter And More Expensive
Hopefully this encourages the importance of paying attention while driving remember always be safe out there. If you have any other stories of supercar crahses feel free to leave them in the comment section below.
Photos: DailyMail, Wrecked Exotics