Toyota has announced an investment of $13 billion in the United States over the next five years, which includes the expansion in the production capacity of its plants.
The announcement of increasing a prior pledge of investment by nearly 30% came on 14th March 2019 when the auto manufacturer tweeted from its official Twitter account. This is a huge step towards greater production of Toyota vehicles in the US. It would particularly benefit the production of hybrid versions of Lexus ES and RAV4. The company is set to roll out Lexus ES in May 2019 at its Kentucky manufacturing plant.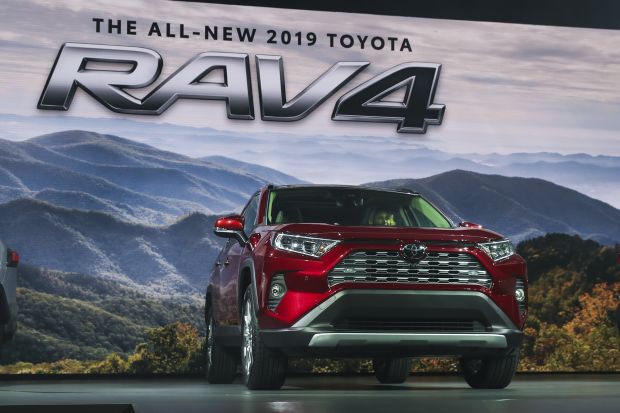 The core focus of this investment is based on manufacturing more hybrid cars in order to follow the rapidly growing trend of low-emission vehicles around the world. The carbon emission restrictions have further tightened in Europe owing to climate change and global warming induced by human activities. The top premium auto manufacturing brands are moving towards the plug-in technology at a sharp pace, leaving behind the hybrid versions as well. The carbon footprint is posing a major threat to the environment which leaves the competition in a new round of electric vehicles.
It is pertinent to mention here that Toyota had signed an agreement for a joint venture with Panasonic for the production of electric car batteries over a month ago. It shows the commitment of Toyota in moving towards the trending technology for a rather bigger cause.
In its announcement, the auto manufacturer mentioned its existing plants for investment across the five US states. During the next five years, the automaker will be enhancing the production capacity of its manufacturing plants located in the following states:
– Huntsville, Alabama
– Buffalo, West Virginia
– Troy, Missouri
– Jackson, Tennessee
According to Toyota, the step towards increasing the production capacity would result in creating another 600 jobs. Perhaps the number seems small when one thinks of an investment of $13 billion in the automobile sector. However, the President of the United States, Donald Trump applauded the investment decision and responded to Toyota's tweet in the following manner:
https://twitter.com/realDonaldTrump/status/1106228159811330048?ref_src=twsrc%5Etfw%7Ctwcamp%5Etweetembed%7Ctwterm%5E1106228159811330048&ref_url=http%3A%2F%2Ffortune.com%2F2019%2F03%2F14%2Ftoyota-hybrid-cars-investment%2F
The plug-in hybrid vehicles have been in the spotlight now for quite some time. In a similar move, Volkswagen group has announced that the company is looking to produce 22 million electric cars over the next 10 years. Volvo, on the other hand, is determined to produce only hybrid or electric versions of their lineup after 2019. Toyota seems to have similar plans as the future of the automobile industry is electric cars.
Stay ahead in the exclusive automobile industry news with PakWheels. Leave your comments and suggestions in the section below.