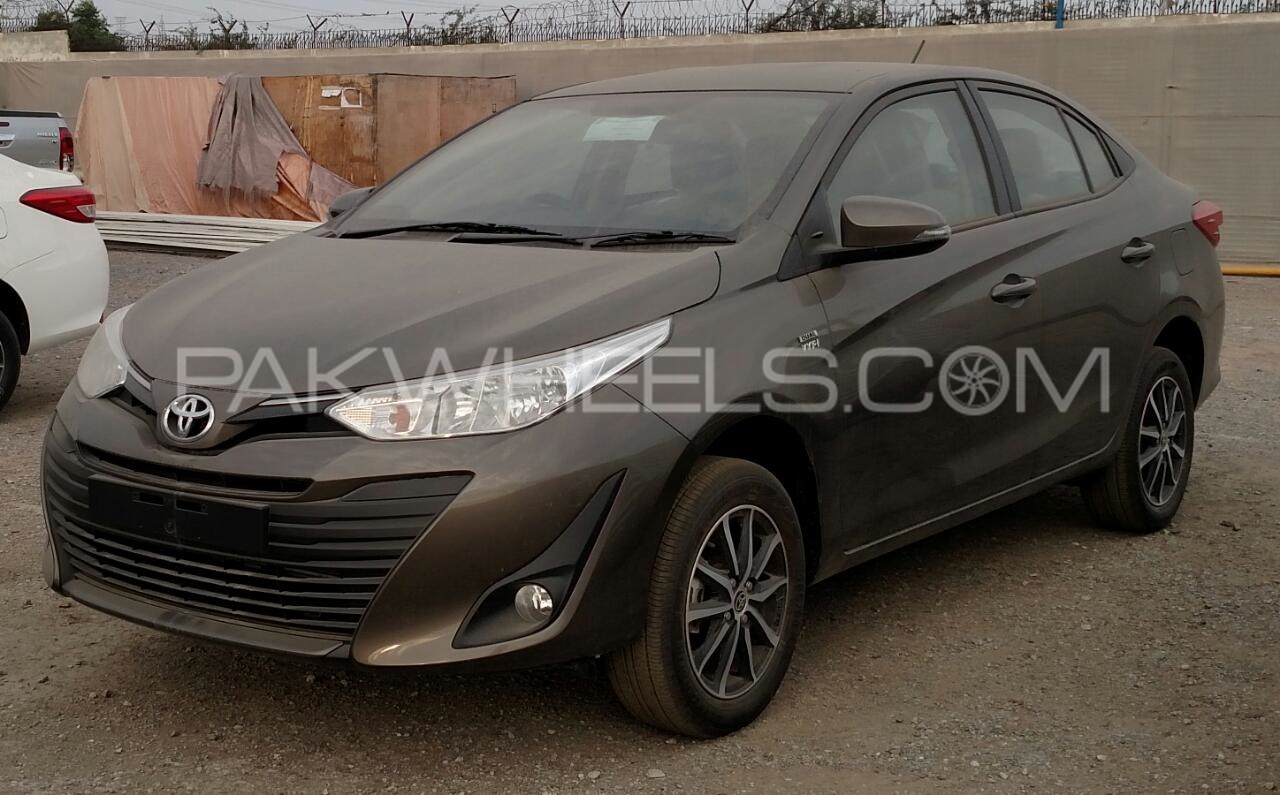 The launch of the most-awaited car of the year, Toyota Yaris, is just around the corner and the hype is getting bigger and higher, auto lovers from around the country are waiting for the car to launch so that they can get their hands on all new Toyota vehicle.
PakWheels.com is always at the forefront when it comes to breaking the news regarding the local auto industry. And this time too, we have brought you an amazing piece of information, and that is we have got the specifications, features and the prices of all Yaris variants for you guys.
Due to the coronavirus, the company has decided to do a soft launching of the car on 24th March 2020, and the cars would be on display nationwide on the same date.
Note here that the company in its circular has asked its dealers across the country to start the booking of the car. See the features, specifications, and prices below: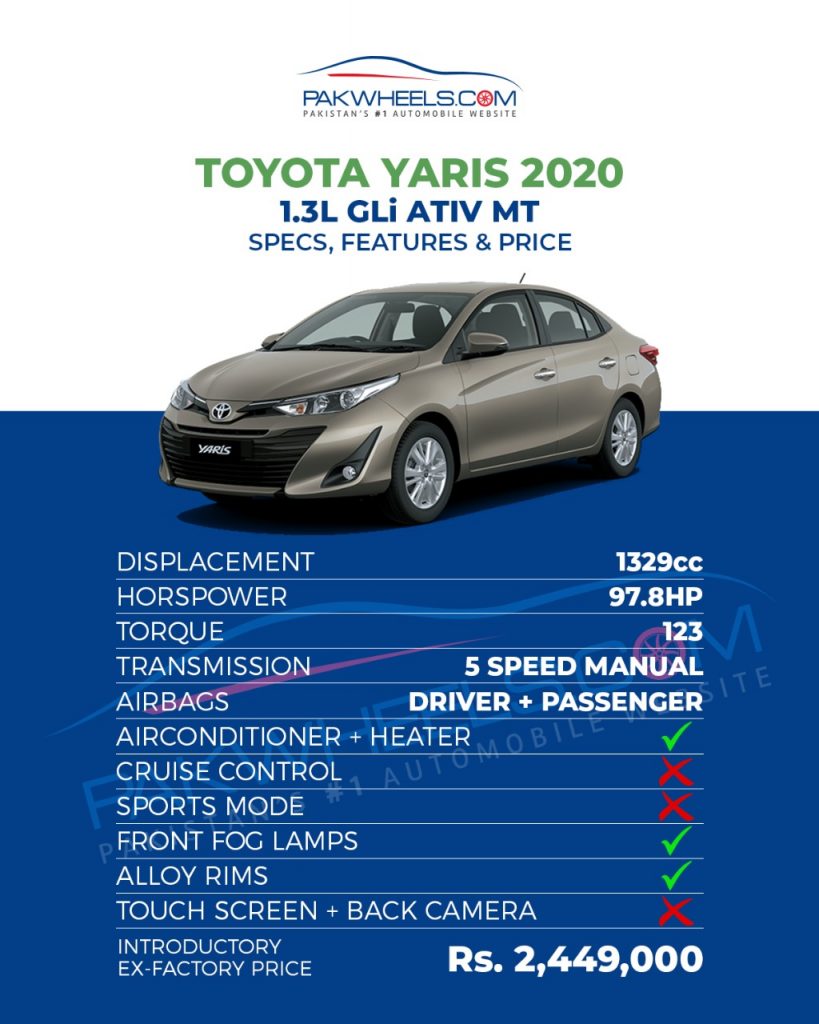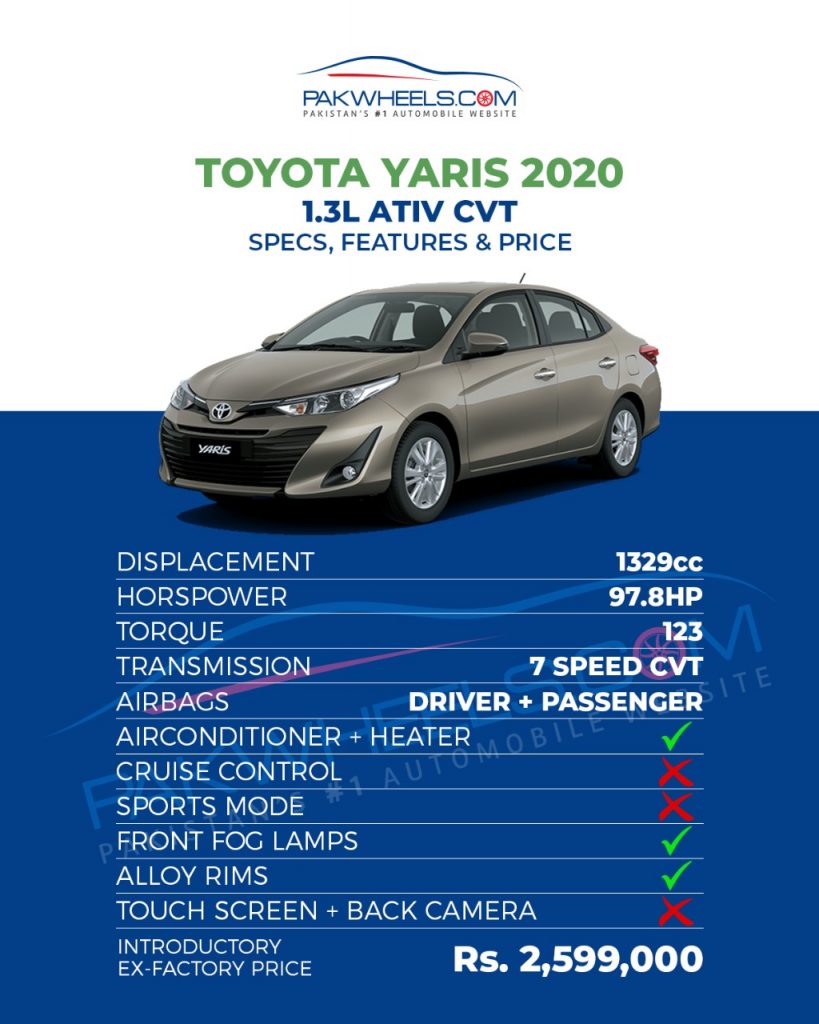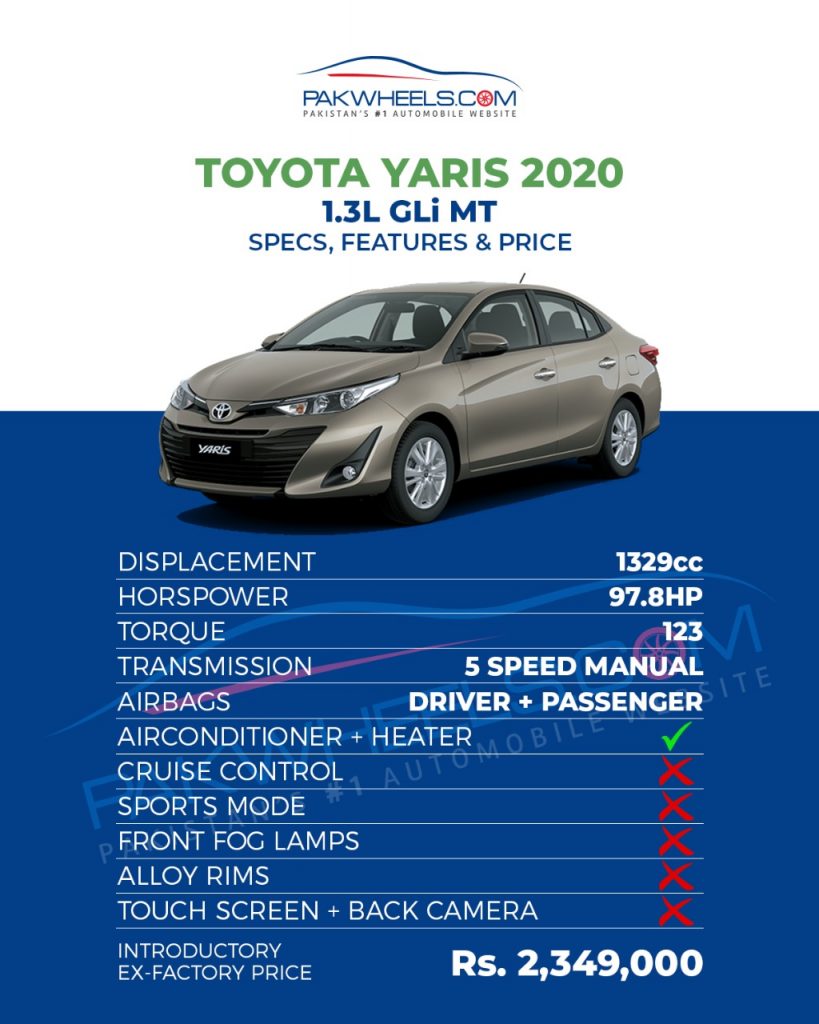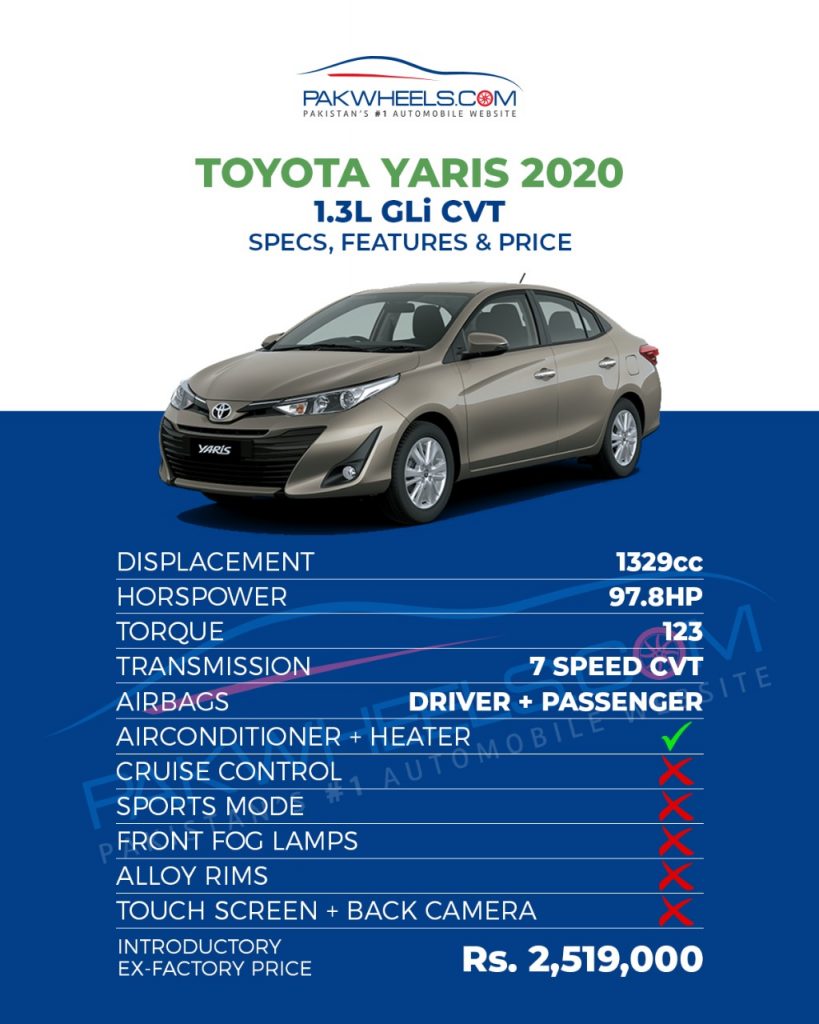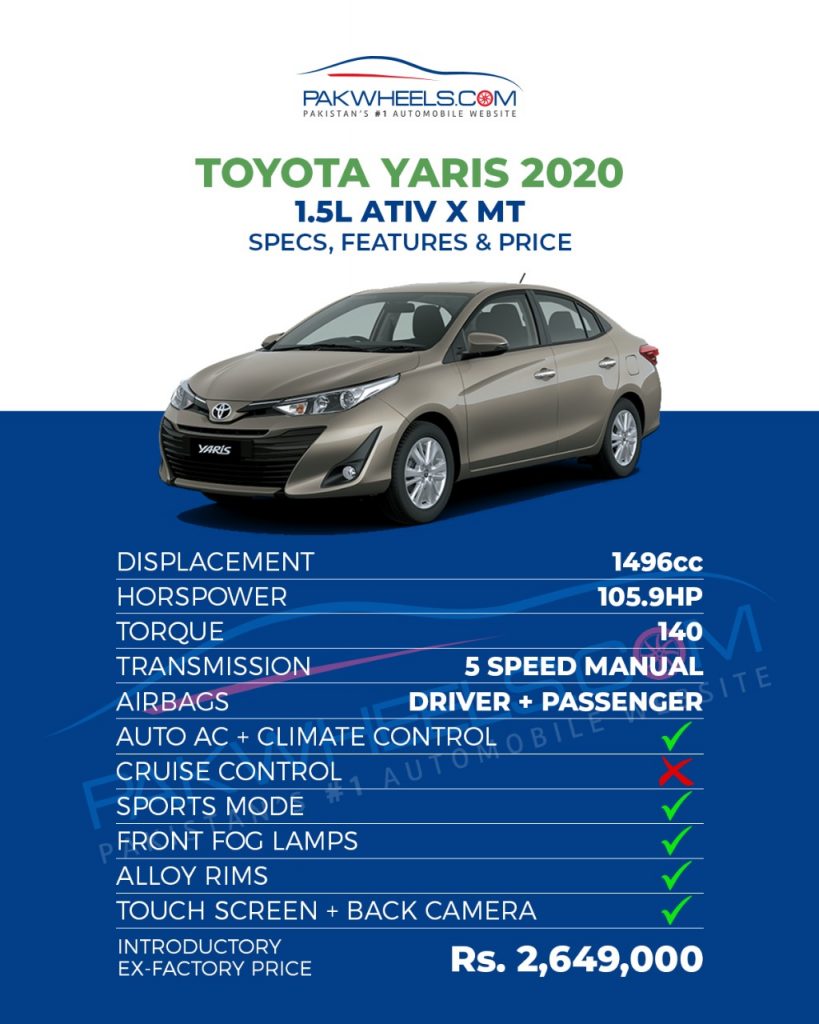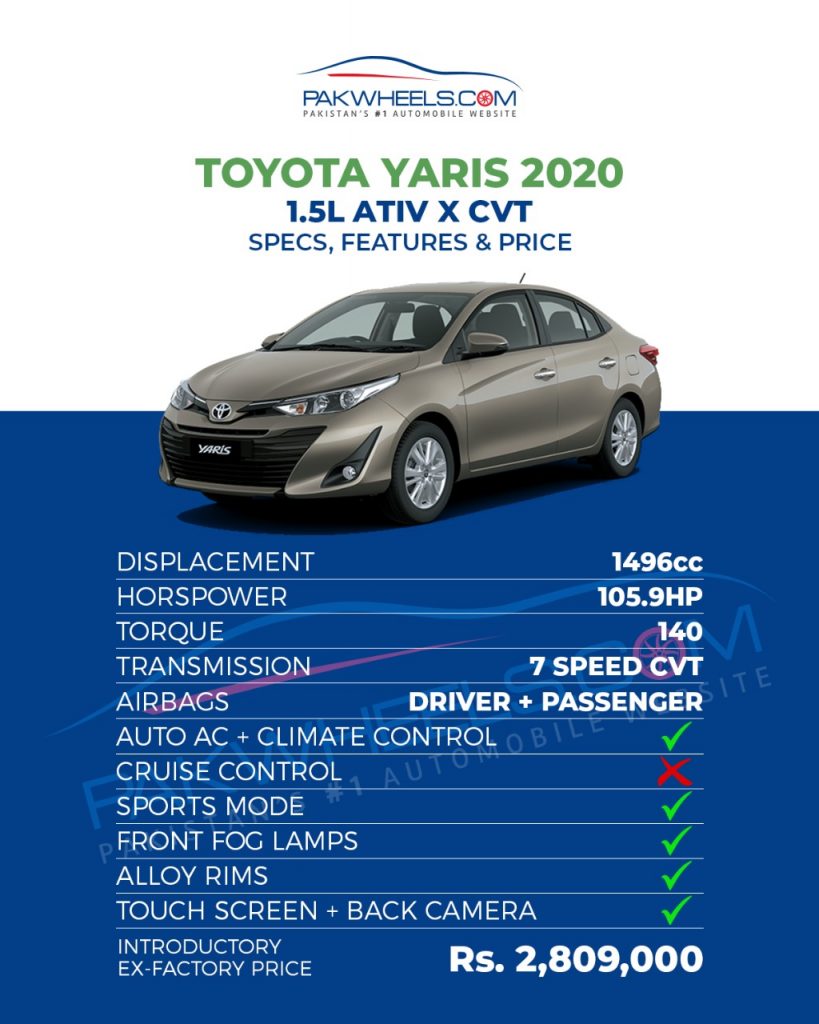 It is imperative to mention here that these are all ex-factory prices and may vary according to the region and city. Moreover, these are introductory prices and will change after the launch phase. The company in its circular also asserted that there is a 17% sales tax, dealer's commission and 5% FED on the cars.
Furthermore, any impact on the prices due to changes in Government levies post-Finance Act of 19-20 implementation (including FED, Custom duties) tariff, fiscal policies, import policies, etc. will be on account of the customer. It is also mentioned that the prices are provisional and subject to change without any prior notice. Prices at the time of delivery will be final.
That's it from our side, drop your thoughts in the comments section below.