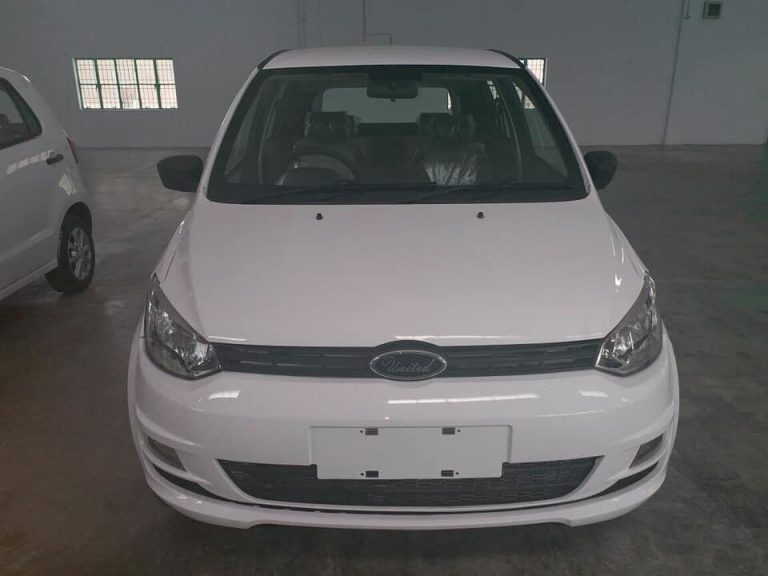 United Motors Limited is the second automaker to revise the price of its product after the implementation of FED by the Federal Government. The company has increased the rate of its 800cc hatchback Bravo by PKR 30,000 and the new price is PKR 925,000.
In the circular which the company sent to its dealers across Pakistan, it is mentioned that in the backdrop of recent Federal Budget, the Government of Pakistan has imposed Federal Excise Duty of 2.5% on 800cc cars that's why the company is forced to make changes in the prices of its car. See the circular below: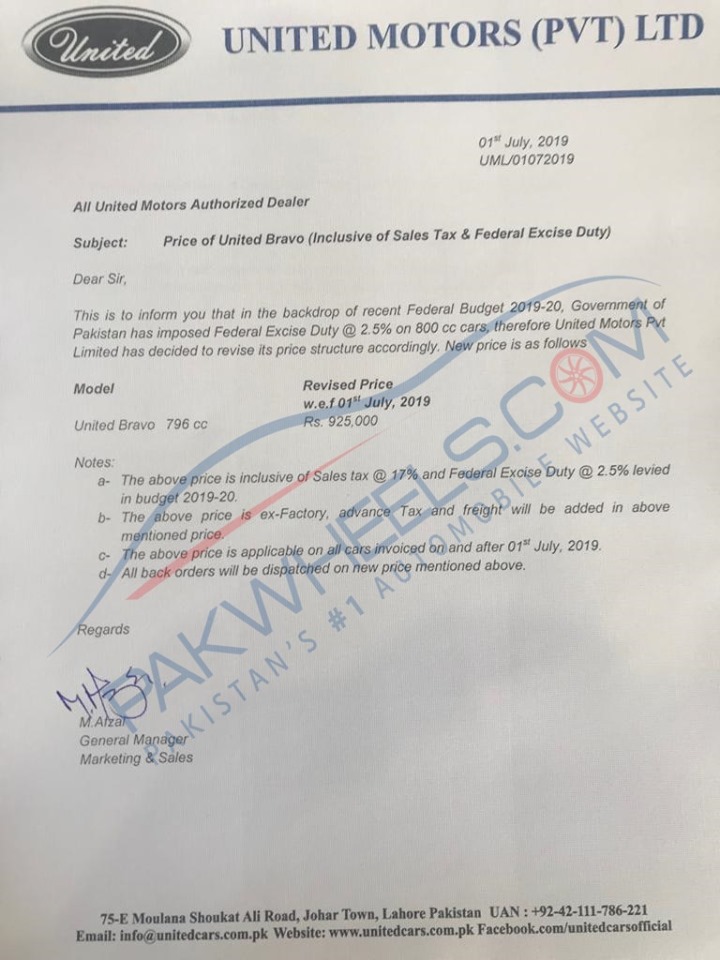 Note that the above-mentioned price is inclusive of sales tax which is 17%. Aside, from United Autos; Honda has also revised the rates of its cars. Moreover, previously, Isuzu also increased the rates of its vehicles. The previous price of Isuzu D-Max V-Cross M/T was PKR 4,450,000, which is increased to PKR 4,650,000. On the other hand, the rate of V-Cross A/T was PKR 4,675,000, which is increased to PKR 4,875,000.
The Government of Pakistan in Budget 2019-20 has put FED on cars. All the local cars will now come at the cost of some amount of FED, which is categorized into three slabs as follows:
2.5% FED on cars from 0 cc to 1000 cc
5% FED on cars from 1001 cc to 2000 cc
7.5% FED on cars of 2001 cc and above
That's it from our side, drop your thoughts in the comments section below.