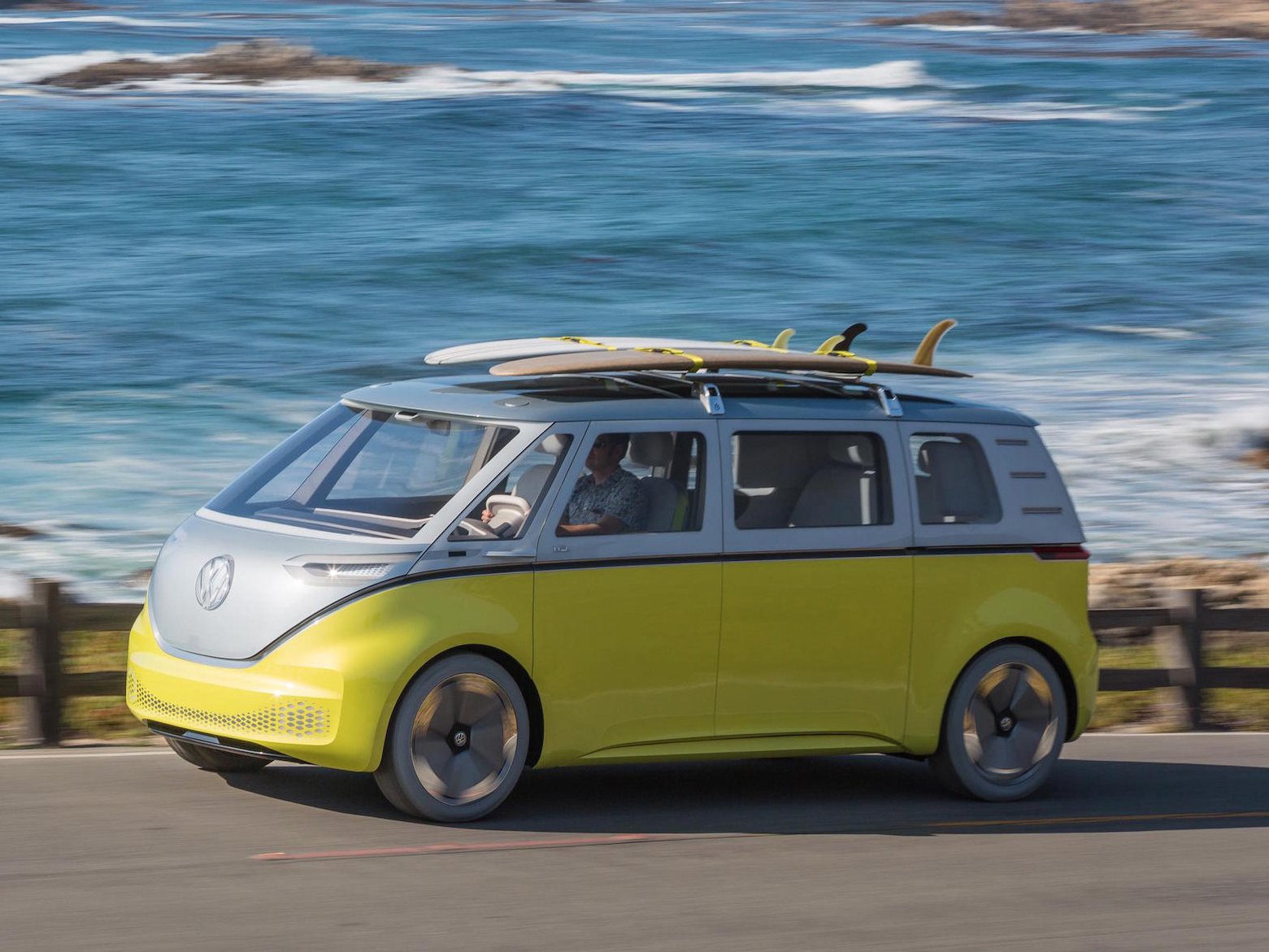 Volkswagen to ship its new Electric Microbus in 2022!
Volkswagen, German auto giant has announced that it will produce an electric version of its Microbus and will start shipping in 2022.
Just recently Tesla released its first electric car named Tesla Model 3 at an occasion. It has made the inside of the auto one of a kind by presenting a steering and just a 15-inch, bezel-free, touchscreen board inside the auto nothing more. What's more, now this time a car manufacturing mammoth Volkswagen has reported that it will produce its own Electric Microbus which will hit the streets in 2022. Surely a long sit tight for an auto aficionado.
This is a major declaration from the organization after the discharges outrage, which declined organization's validity. The organization uncovered the new micro bus idea at the Detroit Auto Show. The German car maker has not uncovered the details or elements of this four-entryway electric van. Be that as it may, it is normal that the electric van would highlight a 111 kWh battery pack, which would energize to 80 percent in simply 30 minutes.
Additionally, it is likewise supposed that the electric auto has a scope of 270 miles and 369 horsepower. The declaration was made in America because of its association with Americans particularly with the general population of California. The electric van has a level 3 self-sufficient ability.
Volkswagen's CEO of Commercial Vehicles, Dr. Eckhard Scholz said that with Level 3 self-sufficient capacity, this is a perfect idea for an electric van, especially to deliver bundles and merchandise to the internal urban areas.
President of the North American Region, Volkswagen, Hinrich J. Woebcken stated that they are charmed that their parent organization has taken the choice to create the I.D. BUZZ. This vehicle is the ideal harmony between feeling, ease of use, and maintainability, while additionally exhibiting mechanical initiative.
Volkswagen said the new Electric Microbus will make a big appearance in the year 2022 in US, Chinese, and European markets.
Stay tuned to Pakwheels for more update.