What Pakistan Can Learn From The Chinese Automobile Industry: How About A Indus Motor Car?
In 2008, The Chinese automobile industry became the largest in the world in terms of unit production. And since 2009, the annual production of automobiles in China exceeds that of the European Union, or that of the United States and Japan combined. In 2014, total vehicles produced in China reached 23.72 million, accounting for 26 percent of total global automotive production. Sales of vehicles in China in a single month are usually way more than the combined number of cars sold in Pakistan in an entire year.
There are approximately 140 car makers in China including domestic and foreign. And the number is on the rise since new companies are budding even today as everyone tries to tap the lucrative car selling business. While the prime focus remains to sell alternate and new energy vehicles, China happens to be the largest producer of hybrid & electric vehicles in the world.
Car makers from around the world also offer products specifically designed for the Chinese market, products that are not available in any other part of the world. For example, luxury brands like Audi, Jaguar, Range Rover, Volkswagen, Mercedes and BMW all produce long wheelbase versions of their vehicles to be sold specifically in China since Chinese buyers prefer extra legroom in the back seats.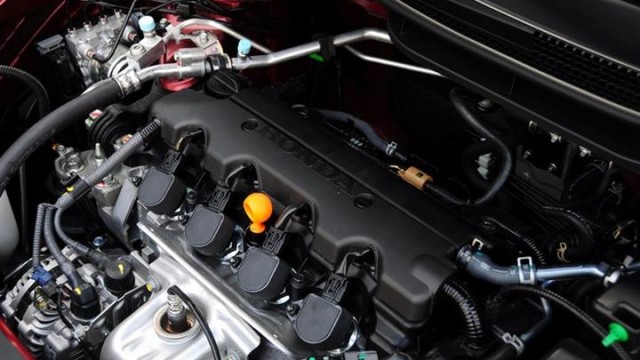 Similarly, Honda City which is available in 1.3 & 1.5-liter engines elsewhere is also available with a 1.8-liter engine exclusively in China. Toyota Belta that comes with a 1.0 & 1.3-liter engine is also available with a 1.6-liter engine in China.
Recommended Reading: Chinese Zotye Cars That Pakistani Auto Consumer Might Get
This just doesn't end here, what's even more interesting is the fact that any automaker willing to sell cars in China can venture with more than one company, and each Chinese company can have a venture with more than one automaker as well. This creates an interesting mix of cars that happens when two different ventures intend to produce the same car. The result is the spawning of a new product which is technically the same but visually different than the other. Here are a few examples:
Toyota has ventures with two separate automobile manufacturers in China; FAW (First Automobile Works) and GAC (Guangzhou Auto Corporation). In addition to Toyota, FAW also has joint ventures with GM, Mazda and Volkswagen, while GAC has ventures with Honda, Fiat and Mitsubishi other than Toyota. Both the manufacturers also sell their independent range of vehicles based on the licensed technology acquired from their venture partners.
The 11th generation Toyota Corolla was launched by FAW-Toyota venture, which is more like the one we have here, i.e. the international version. GAC-Toyota wanted to sell the same; hence, they launched the Toyota Levin, which is the restyled American version of the same 11th generation E170 Corolla. And while the world is getting to see the leaked pictures of the facelift Corolla, the Chinese have already started to get the taste of it. Both the ventures are already rolling out the facelift versions as well as Hybrid/ Electric versions of these vehicles.
Honda has ventures with two companies in China as well, GAC (Guangzhou Auto Corporation) and DMC (Dongfeng Motor Corporation), DMC in addition to Honda also has ventures with Nissan/ Infiniti, Peugeot/ Citroen, Renault & Kia. Since the GAC-Honda venture is already selling the 6th gen Honda City, no wonder DMC-Honda wanted a share of it as well, and thus, the Greiz was developed. It has the same 1.5-liter engine and same technical specs as the GAC-Honda City. However, visual characteristics are different. The taillights seemed to be borrowed from the Civic-X, which doesn't go so well with the car, nevertheless its China, so it sells! The GAC-Honda City is also available with a 1.8-liter engine as mentioned earlier, but the DMC- Honda Greiz doesn't.
Here is another example from the same joint ventures, the GAC-Honda produces Honda Vezel in China while DMC-Honda wanted to sell the same, so it came up with the restyled Vezel and named it the XR-V. The Vezel in China isn't a hybrid vehicle; instead it comes with a choice of two 4-cylinder petrol engines, a 1.5-liter producing 131 hp, and a 1.8-liter engine producing 165hp, both are mated to either a 5-speed manual or a CVT transmission. The same engines are found in the DMC-Honda XR-V, and there is no technical difference between the two either.
But what's good about the Chinese is that they get the technology-transfer from their joint venture partners, and with the help of that, are able to learn and develop their own vehicles, bringing the Chinese auto industry to such growth. Sirius and V2 sold by Al Haj-FAW, are also good examples of the technology transfer. Sirius is based on the Daihatsu Xenia while the V2 is based on Toyota Vitz, both Xenia and Vitz were being sold by FAW-Toyota joint venture in China, and FAW was successfully able to acquire their platform.
Also Read: Affordable Small Chinese Cars Can Be A Great Option For Buyers In Pakistan
This is something that Pakistan should be able to adapt. Get the technology of an out-going (or gone) model, and develop an own car based on that platform. Unfortunately, none of the local assemblers have acquired the technology from their joint ventures. Platforms of popular cars of our market such as the Suzuki Baleno, Honda City SX8 or the Toyota Corolla E120 could have helped these companies kick start their own project resulting in a new local made product based on the acquired technology. But alas!