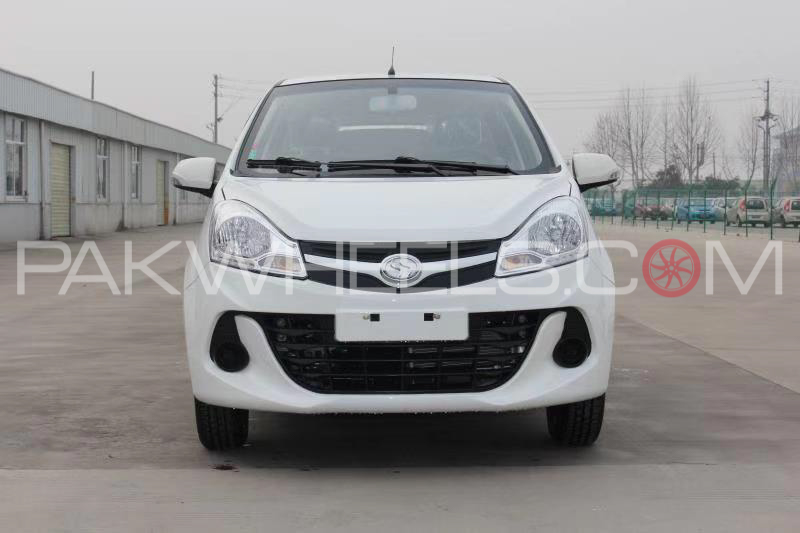 For decades, a low-tier automobile-like Mehran was the epitome of a budget-friendly car in the budding middle class. However, with the recent resurgence in the automobile industry, Mehran's age-old monopoly is now finally challenged by some new promising budget-oriented automobiles such as United Bravo and soon to be released Prince Pearl 2019.
Last year, the United Bravo created some ways in the automobile industry with its release as it provided pretty decent specs and a budget price, however, another budget car Prince Pearl 2019 is now to enter the Pakistani automobile industry.
United Bravo: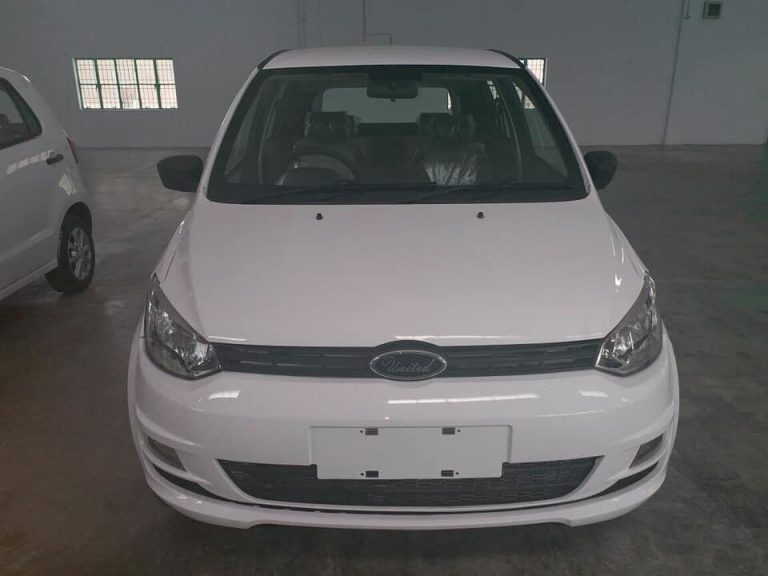 The 800cc hatchback at the time of its launch was meant to challenge Pak Suzuki's Mehran (that has remained a top-selling unit in the local industry for over two decades and now has been discontinued). United Bravo with a budget price tag came with additional features in comparison to its rivals, such as better safety and drive-assist.
The hatchback featured power steering, power windows, central locking, fog lights, rear-view camera, alloy wheels, and a touchscreen media panel on the console. All that at a reasonable price of Rs. 925,000. The aggressive price tag was meant to take Suzuki's Mehran out of the equation.
Furthermore, the car was also expected to affect another popular Suzuki automobile Wagon R. However, the introduction of Price Pearl is about stir things a bit.
Prince Pearl
Perhaps the best competitor for United Bravo is the upcoming hatchback Price Pearl. The car virtually has all of the same specs while having a slightly low-price tag, somewhere between 8-9 lakh compared to United Bravo's Rs 925,000.
The new entry-level car will be introduced in September 2019 with the expected brand name Prince Pearl. The car hasn't been officially released, but according to inside sources, Prince Pearl will come in two variant an automatic and manual version – with a top speed of around 120-130km/h. It is to be noted here that Pearl will be equipped with a spare tyre and an optional airbag option feature, unlike Bravo which doesn't offer these two things to its customers in Pakistan.
The comparison between the two cars; Price Pearl and United Bravo is pretty tight, as is evident from the spec-sheet provided below, both of the automobiles virtually provide the same specifications.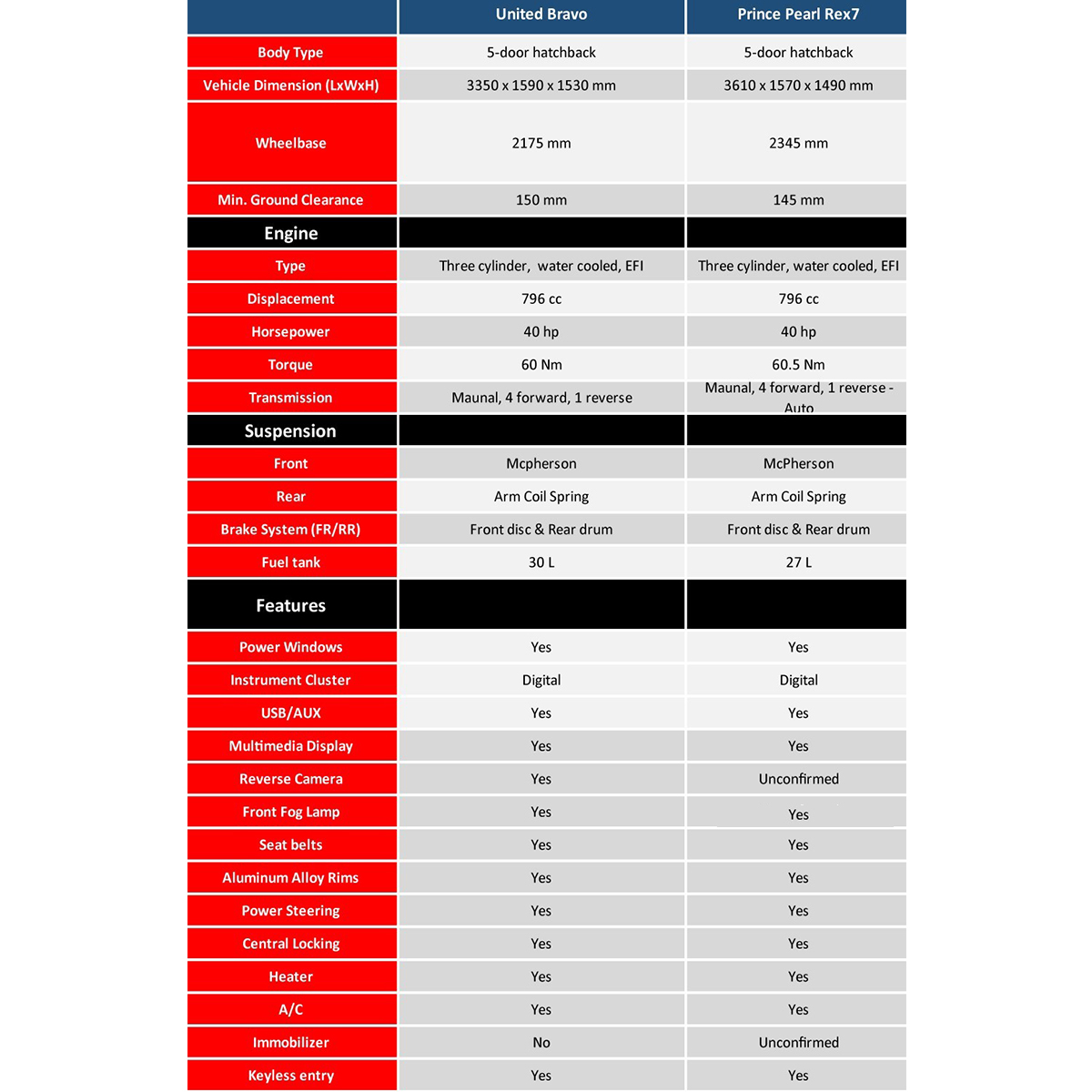 As seen from the spec sheet, the two cars are pretty much neck and neck with Prince Pearl having the slight advantage of a better Price tag. Also, the car has a spare tyre and an optional airbag feature as well.  Since both of these brands are new in the automobile segment, therefore they don't have a niche market for their automobiles although United has developed some user-base thanks to its United motorbikes in Pakistan.  But that still doesn't give United the edge since the automobile sector is currently vastly ruled by Honda, Suzuki, and Toyota, so any other automobile company other than these three is always at a strategic loss and for this very reason the playing field is pretty much even for both of these automobiles; United Bravo and Price Pearl.
With both virtually offering the same bang for the buck, Prince Peal will indeed give United Bravo a tough competition.
Stay with PakWheels for all automotive industry-related news.