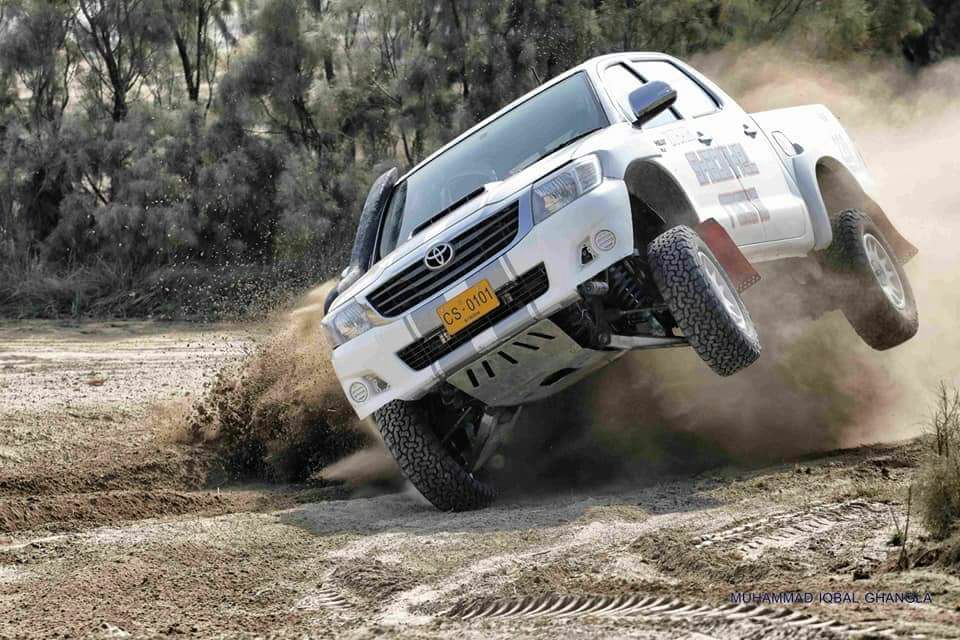 3rd Thal desert rally 2018 – Zafar Magsi wins in Stock Category A
Tourism Development Corporation of Punjab (TDCP) organized a three-day 3rd Thal Desert Rally 2018 that started on Friday 16th November 2018.
The Stock Category race concluded on Saturday 17th November 2018, with Zafar Magsi as the winner in the Stock Category A by completing the track in the fastest time – 2 hours 48 minutes and 46 seconds. Below are the complete results for Stock Categories, taken from RASE.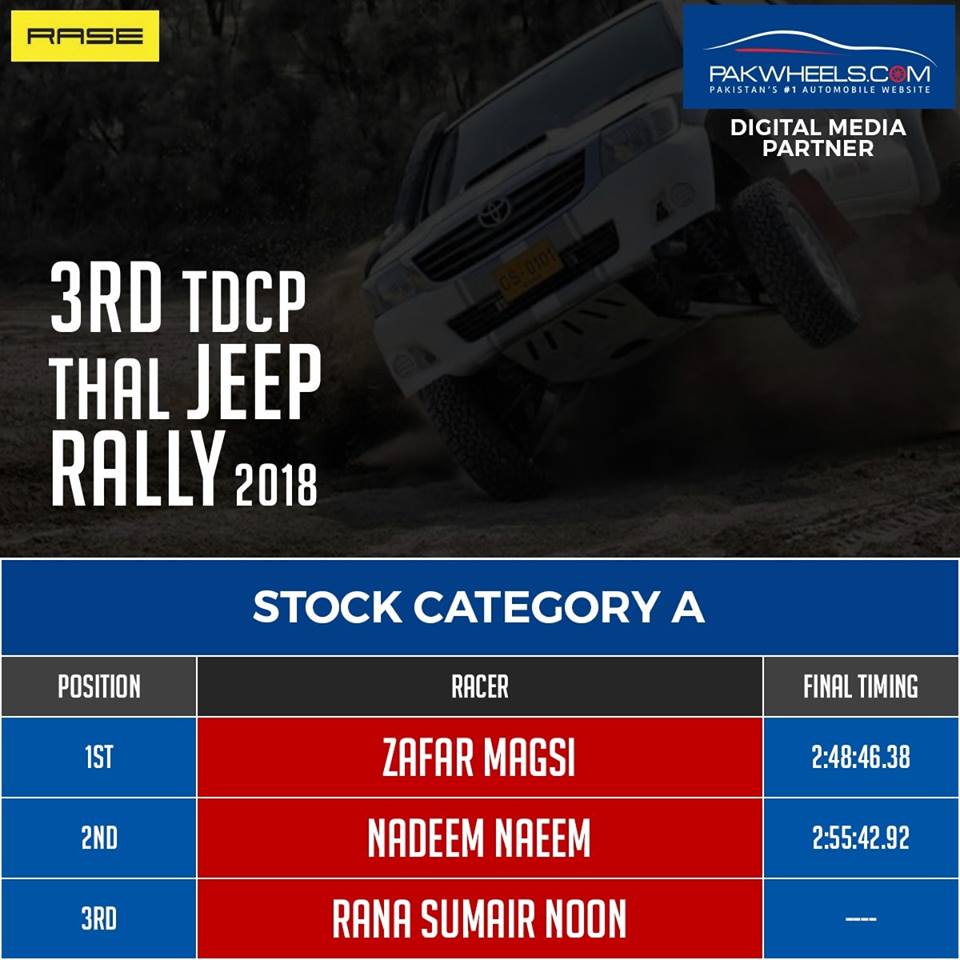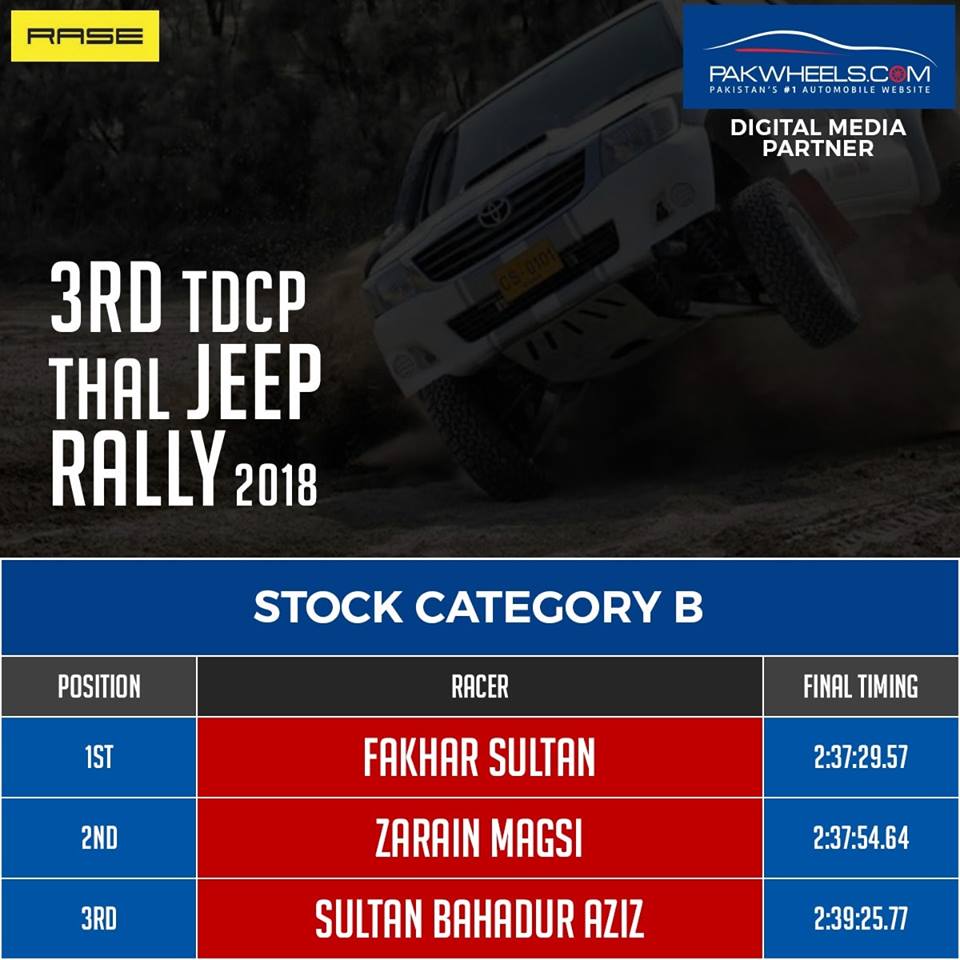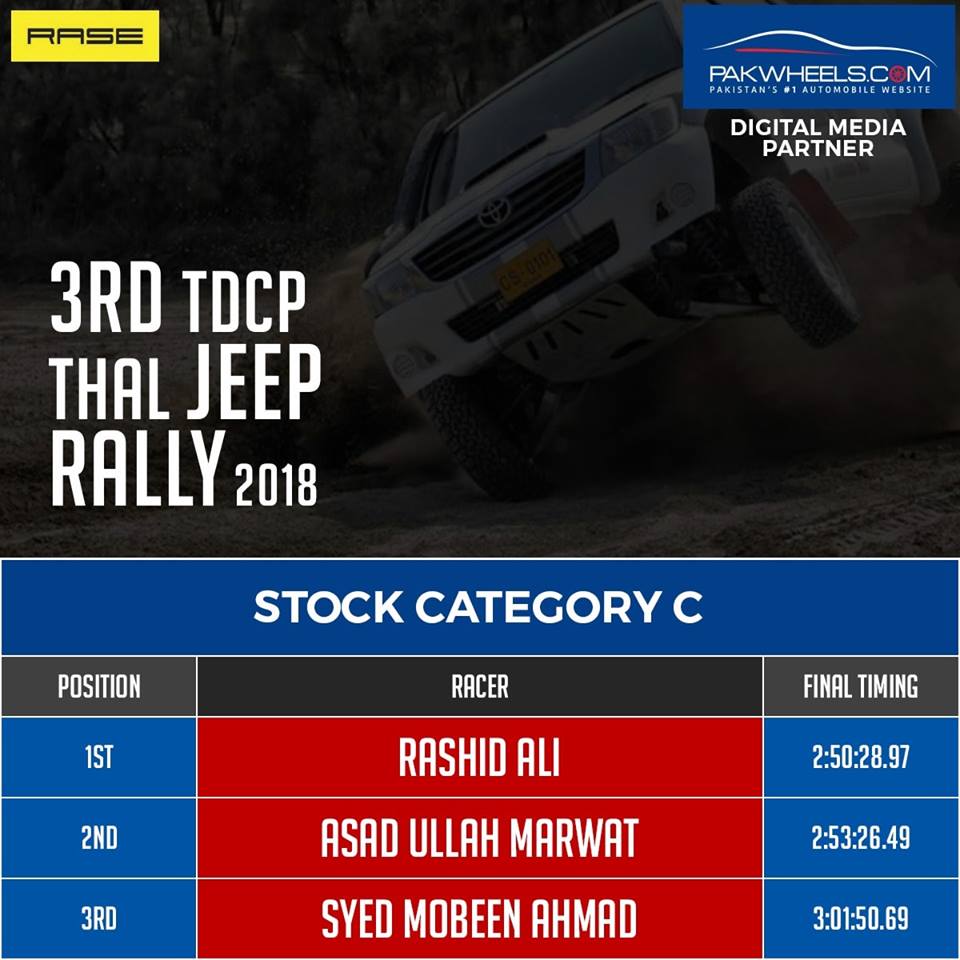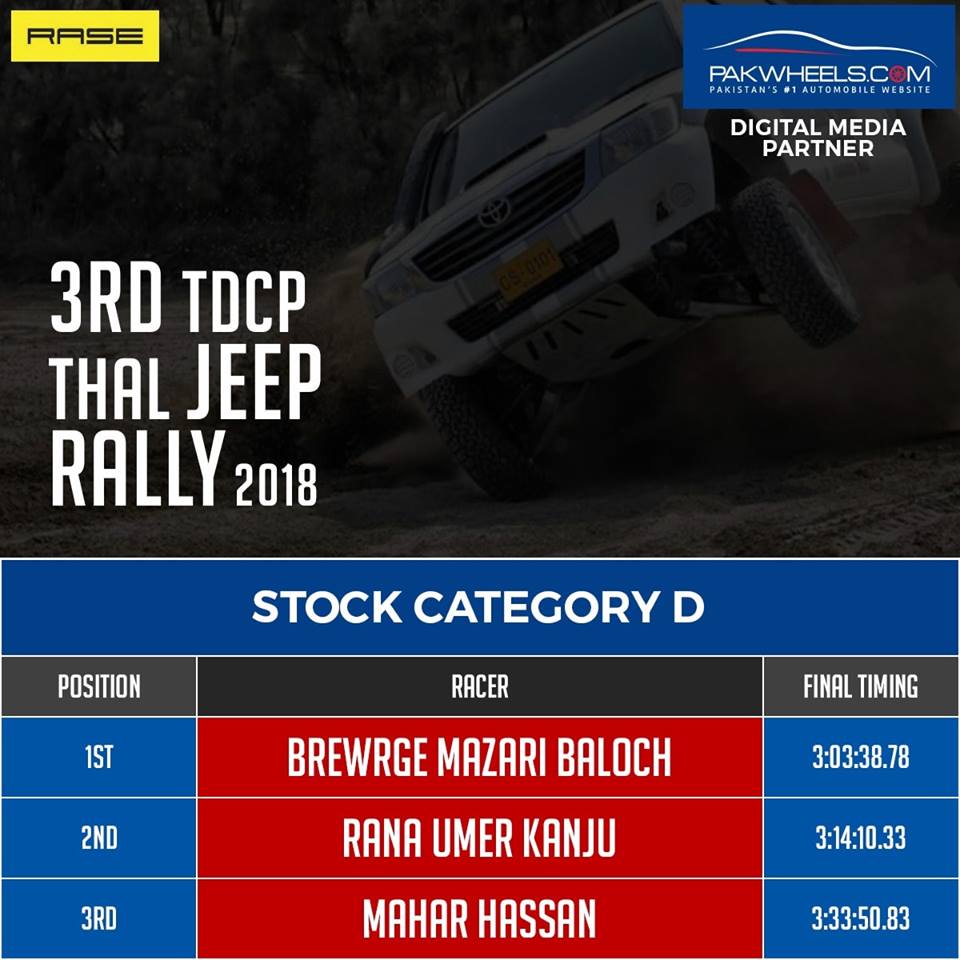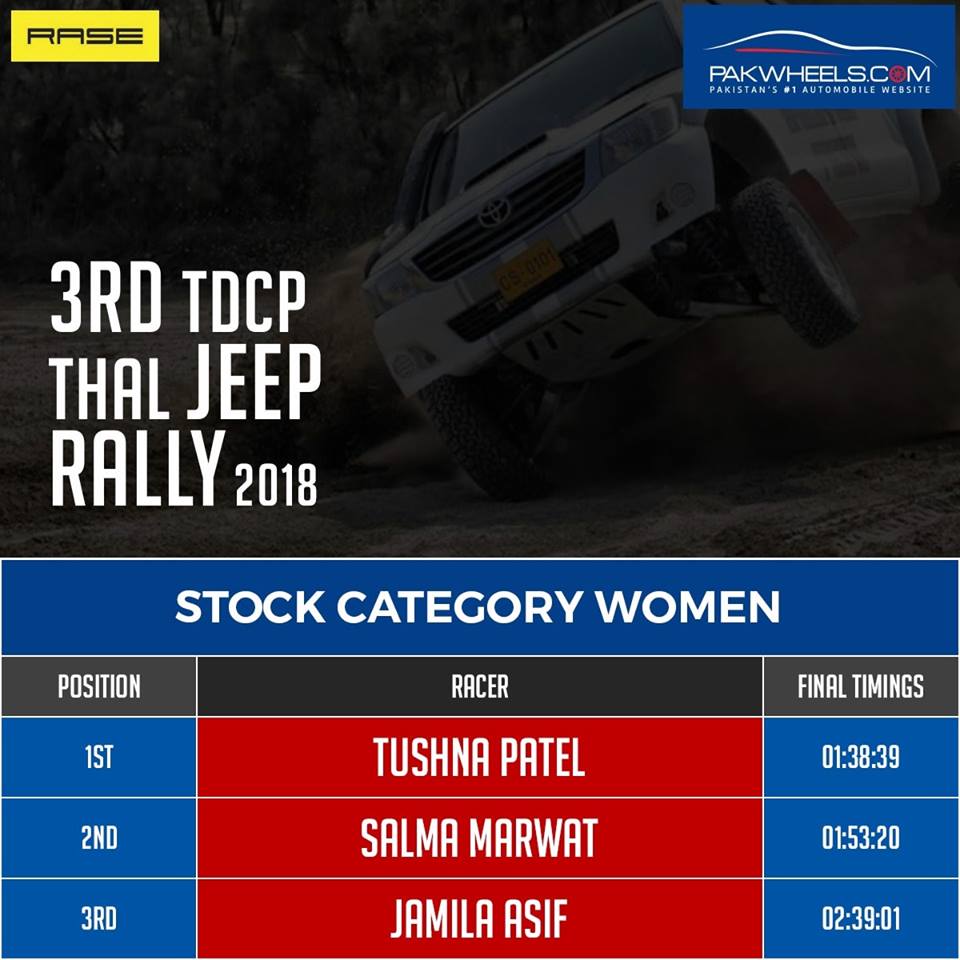 However, in Women Category, Tushna Patel stood first in the race by completing the track in 1 hour 38 minutes and 39 seconds, followed by Salma Marwat who completed the track in 1 hour 53 minutes and 20 seconds, while Jamila Asif to completed in 2 hours 39 minutes and 1 second.
After the Stock and Women Category, today (18th November 2018) is the final race day, where the participants of the Prepared Category will compete.
Read More: Babar Khan defends Champion's title in 2nd Sarfaranga Rally 2018
Last year, Nadir Magsi won the Thal Desert Rally by completing the 180 km track in the shortest time.
The rally event, like the previous ones, is planned to lure the tourists towards the beauty of the Thal desert and to experience the culture of Thal. Moreover, the events like these are aimed at bringing the motor enthusiasts in one place and giving great economic opportunities to the locals as well.
For the latest rallies and races, stay tuned to PakWheels.com.