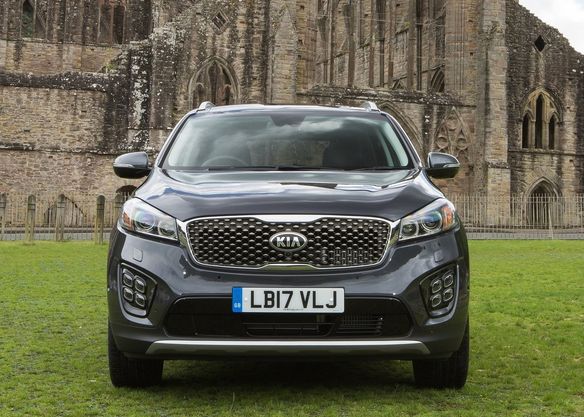 "Kia Sorento is Way More Comfortable Than Fortuner" – Owner's Review
Today, we present the owner's review of Kia Sorento 3.5 FWD. Kia launched the Sorento in 2021 in 3 variants. This is the top-of-the-line variant which comes with a 3.5-liter V6 engine producing 276hp and 336 Nm of torque, and this engine is paired with 8-speed automatic transmission. It is a 7-seater midsize SUV with the largest engine displacement among locally assembled cars.
Purchase Decision
The owner bought the Sorento in 2021 for Rs. 8.3 million. He considered Toyota Fortuner but was not satisfied with the drive comfort. He opted for the 3.5 liter Sorento as it had more power and was more comfortable than its competitors.
Salient Features
This top-of-the-line variant has many features, including a wireless charger, front electric seats with lumbar support, rear reclining seats, dual-zone climate control, panoramic roof, etc. Safety features include six airbags and ABS brakes with VSC. Traction control, hill start assist, and a host of other features.
Fuel Average
As per the owner, within the city, the Sorento gives a fuel average of 7.5 to 8 km/l, and on the highway, it goes up to 11 km/l. The owner pushes the car and takes the maximum output so that the fuel average can differ with a lighter foot.
AC Performance
Ac performance is good even in hot temperatures; it has air vents in all 3 rows and maintains a good temperature. But it has a known issue of excessive noise coming from the compressor. This issue is common in the 3.5-liter variant.
Known Issues
The Sorento has two major known issues, first is the noise from the AC compressor, as mentioned before. The second known issue is the alignment; the car sways towards the left when leaving the steering. This problem is also present in Kia Sportage.
Maintenance and Spare Parts
The routine maintenance of the Sorento is very costly. The owner maintains the car from an authorized dealership every three months, which costs him Rs. 15,000. The oil lasts 5000 km, but it recommends changing it every three months. Maintenance parts are readily available in the market, but body parts are not readily available and very costly.
Watch Video