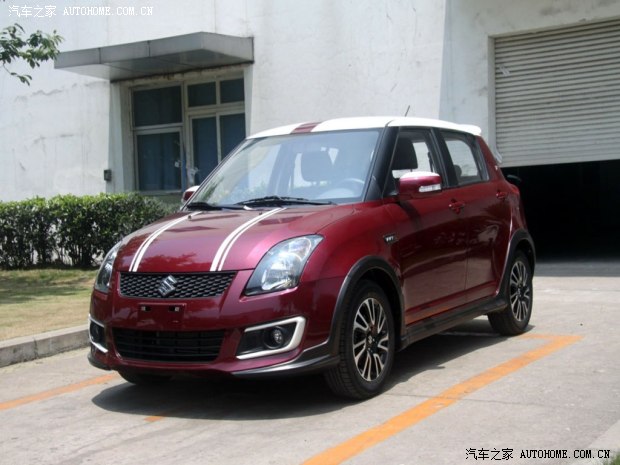 Suzuki Swift 20th Anniversary Edition for China
Suzuki in China has revealed pictures and information of it's special version of the Swift hatchback called the 'Swift 20th Anniversary Edition', and as you can sort of understand from the name of it, it is indeed celebrating an anniversary, but a local anniversary not a global one.
The 2oth Anniversary Edition Swift will be launched later this month to celebrate the 20th birthday of the Chang'an-Suzuki joint venture that began producing Suzuki's in China in June 1993.
The modifications/changes to this 20th anniversary celebrating Swift appear to be all bling, a new exclusive wine red color with white striping is applied to make the occasion feel a bit special, then we have the chrome pipe, sports front seats in red and grey combination, sports pedals and 20th Anniversary Edition badges all around the car.
The car will be powered by a 1.5 liter engine which will be producing 103 bhp, which will sent to the wheels through a 5 speed manual or a 4-speed automatic gearbox.
The car though is China specific only as Suzuki is celebrating it's 20 years in China, not the world or anywhere else.