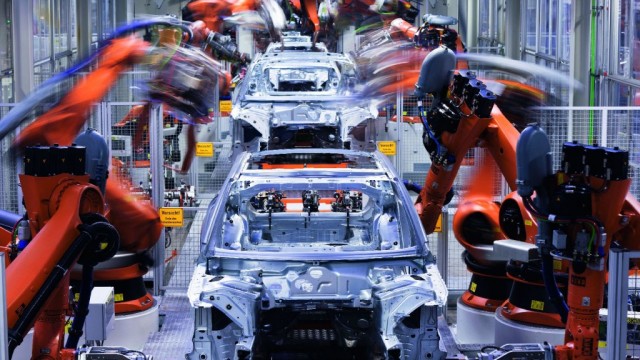 The auto sector of Pakistan is seeing new entrants, and new policies are being drafted to make it competitive and bring it on par with international trends. The Minister of Science and Technology, Fawad Chauhdry, had intimated earlier to the Pakistan Standards and Quality Control Authority (PSQCA) to draft a uniform auto standard to be followed by the entire industry.
To this, the Pakistan Automobile Manufacturers Association (PAMA) has stated that instead of drafting new standards for the industry, the government should encourage and introduce existing international standards. 
In order to draft new standards, representatives of Pakistan Standards and Quality Control Authority (PSQCA), Pakistan Automobile Manufacturers Association (PAMA), Ministry of Science & Technology (MoST), Engineering Development of Pakistan (EDB) and Pakistan Automobiles Dealers Association (PADA) met under the chairmanship of Fawad Chauhdry.  In this meeting, Fawad Chauhdry expressed that low-quality vehicles are being manufactured in Pakistan. 
"No checks on the quality and safety of vehicles in the country because standards were not being followed."
He further emphasized the need to implement regulations to check the quality and standard of vehicles being manufactured in Pakistan. With the help of relevant stakeholders like manufacturers, consumers, and academics, PSQCA shall formulate standards and regulations to keep the quality of vehicles in check. PSQCA can formulate such standards using the research of the international and regional standards being followed by other nations. Fawad Chauhdry further added: 
"Once these standards are regulated and implemented, they will bring an end not only to sub-standard vehicles being manufactured in Pakistan but will also ensure a strict check on vehicles being imported into the country."
Therefore, there has been a tussle between the Ministery of Science and Technology and the auto manufacturers. Fawad Chauhdry has also expressed his mission to construct a state-of-the-art testing facility. This facility will be made in collaboration with the private sector. This testing facility will ensure that vehicles manufactured and imported are safe for local customers.
He has also asked the auto industry to help the government in establishing testing labs for automobiles in Pakistan, and he has deemed this effort a national cause. According to PAMA, the new standards and regulations will enforce an added burden on the already struggling auto sector. PAMA Director-General stated: 
"It is imperative for Pakistan to adopt European Standard 'WP29' because the local standards, without recognizing the international norms/regulations, will roll back the existing content level and will make them techno-economically unviable. Besides, the devising of local standards will stop export potential while the import bill [due to the imports of parts] will increase substantially,"
PAMA is of the view that if Pakistan adopts the WP29 standard, it will earn global recognition in the auto sector. PAMA also wants PSQCA to upgrade testing facilities with conformance to European standards. However, the Engineering Development Board (EDB) has already worked on adopting the WP29 standard and briefed on this matter to the cabinet. 
Stay tuned for more interesting content like this one and drop your thoughts in the comments section below.