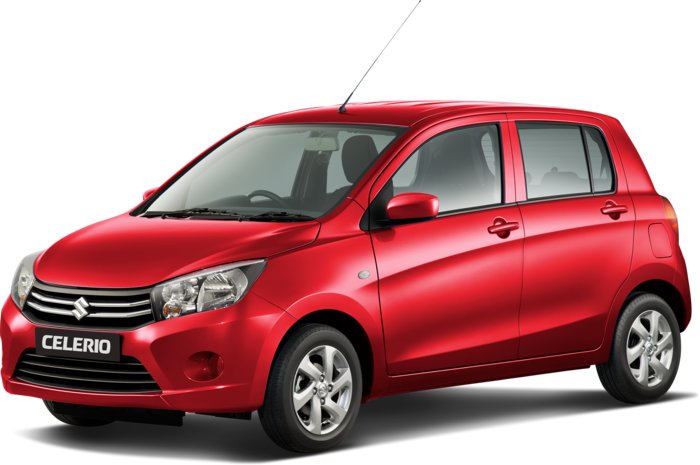 Today's topic is focused primarily on to the much awaited new Suzuki Cultus. Pak-Suzuki's campaign which started off with the introduction of Suzuki Kizashi shifted to fast lane with the super hyped launch of Suzuki Vitara and Suzuki Ciaz. Although all of these vehicles are CBU's, Celerio aka New Cultus is reportedly being assembled in Pakistan. So what's the significance of this car? In short, this car will be the first car to be launched after WagonR in under the 1000cc category. Rumors have been surfacing about this car from the past two years and a lot of people have commentated on them. So, I decided to do some research and talk to some of my own sources. The purpose was to short-list the most authentic sources based on the feedback received from internal sources as well as the conceivable logic behind each rumor. So without further ado, let's go ahead and skim through the list:
First up; the dimensions of this new car. It is easy to observe stark differences in the proportions of new Suzuki Cultus against the old one. The newer shape features inspiration from the tall-boy design in the recent Suzuki cars.
Next up, Engine. This is a point where a lot of people have made outlandish predictions. Going as far as to claim that this car will be featuring Suzuki's most fuel efficient K-next series engine. However, what people fail to account is that Pak-Suzuki is already offering a 1000cc K series engine in Pakistan in Suzuki WagonR. Sources are reporting that Pak-Suzuki will be rolling out this car with this tested and tried engine in this new car.
Transmission? Predictions have been made in the past that this car will be offered with a four-speed A/T and a five speed M/T and quite honestly I personally believe that the company will be offering this car with both these options.
Price? The most legit and logical conclusion is that Pak-Suzuki is going to strategically place this car above Suzuki WagonR and below Suzuki Swift, which will enable Pak-Suzuki to offer a more comprehensive product line-up. Safe to say, if we go by the above-stated logic then this New Cultus is likely to be launched with a price tag of 1.2-1.37 million rupees.
Availability? Sources are claiming that early booking for this car will start in late March to early April, followed by its launch in late June or early July of this year.